Live-in Care in Pembrokeshire
At Elder, we provide high-quality private
live-in care
for the elderly and those in need in Pembrokeshire.
Or call us, we are here to help
There comes a time when many of us need to start considering long-term care for our elderly parents or loved ones. Perhaps there has been a bereavement in the family, or a recent stay in the hospital means that living alone at home is no longer a sensible option.
When this time comes, a residential care home may seem like the first port of call. However, many older people and their families are learning about the advantages of 24-hour personalised live-in care.
Why is live-in care the better alternative to a care home in Pembrokeshire?
Choosing live-in care as a care solution in West Wales makes sense. Pembrokeshire is a beautiful area of the UK, and most residents would prefer to stay there. Whereas before, residents might have had concerns about securing good long-term and reliable live-in care in the area, when working with Elder, ensuring coverage is no longer an issue.
Elder sources live-in carers from across the UK and are happy to go on assignment wherever they are needed. In fact, discovering new parts of the UK is one of the benefits of working with Elder.
This means that our customers in West Wales can also get access to the best live-in care available and our care recipients can stay in their own homes for longer.
Studies show that when older people live in their own homes and communities, they remain more active and healthier for longer than those who move into the unfamiliar surroundings of a residential home.
How does live-in care work?
When our customers choose to arrange live-in care for their parents, they do so because they want the very best. With this in mind, Elder creates a full care plan for the care recipient. The live-in carer will then implement this care plan when they come to stay in the care recipient's home.
The care plan might include provisions for light housework, personal care, assistance with getting out and about to attend social activities or more complex at-home care.
How much does it cost to get a live-in carer?
Standard live-in care with Elder is £1225 per week. There are no hidden costs, and you're free to add additional extras only if you want them, so you can plan your budget with confidence.
We provide live-in care in Pembrokeshire and the surrounding areas
Elder provide live-in carers that are compassionate and highly skilled. Full-time home care is available in Pembrokeshire and the surrounding areas.
Can you stay living at home in Pembrokeshire?
For nature lovers, the area is a surprisingly accessible area of Wales. The Welsh Wildlife Centre is a popular location for wildlife enthusiasts and older people all year round.
There is disabled parking directly outside the building, an easily accessible toilet on the ground floor and full access to the Glass House Cafe by lift. The trail itself is 3 km long, but most older visitors just come to take a look across the soothing water.
The Llys y Fran Country Park is a beautiful country park beside a natural reservoir, where visitors can sit and take in the sights. A dam stops the flow, and watching from 100ft above, as the water crashes over the other side, is invigorating. The disabled parking and toilets are located in the Mencap walled garden centre, next to the start of the wheelchair walk, known as the Grassy Bridge.
For those who prefer to spend a little time indoors, the area also offers a range of stately homes, museums and art galleries. The Oriel y Parc gallery, in St. Davids, houses one of the finest collections of landscape artwork in the country.
There is also the Milford Haven Heritage and Maritime Museum for those with an interest in the sea. West Wales is also home to the Last Invasion Tapestry, which is located in Fishguard. This is seen as Britain's version of the Bayeux Tapestry, chronicling the events of 1797, which was the last time that mainland Britain was invaded.
Despite its rural location, West Wales is well connected and has plenty of family and elder care doctors. The Saundersfoot Medical Centre is the biggest hospital in the area, and the Lloyds pharmacy brand has locations scattered throughout West Wales. There are also plenty of supermarkets dotted around.
Why choose Elder?
At Elder, we are committed to providing the very best in live-in care for our care recipients. Our nationwide coverage means our customers and care recipients can rest assured that their carer is one of the best in the UK.
We have years of experience in choosing our carers, and we have developed a rigorous program of vetting and training. With so many carers in our organisation, we can ensure that our care recipients' care schedules are always covered, and there are never any gaps in their care.
Can my parent stay living at home with a carer?
The care that our care recipients receive when living at home is as good or better than the care typically received in a care home. Personalised one to one care means there is somebody on hand at all times to make sure your parent or loved one is comfortable and safe.
However, what most of our care recipients appreciate the most is the level of companionship, the feeling of independence and the security that they get from living with a live-in carer in their own home and community.
Wendy's care story
Elder customer Wendy talks about her decision to arrange care with us. She discusses how live-in carer works, what she was looking for in a live-in carer and how life has been since they decided on an alternative to the care home.
Care in Pembrokeshire: Useful Resources
If you need advice about benefits, housing support or activities within your local community for elderly people, the county council's website provides all the information.
Email: enquiries@pembrokeshire.gov.uk
Address: Pembrokeshire County Council, County Hall, Haverfordwest, SA61 1TP
Call: 01437 764551
Provides useful information relating to caring, accessing care services and carers groups.
Address: Pembrokeshire Office, Crossroads House, 37 Merlins Hill, Haverfordwest, SA61 1PE
Call: 01437 764639
The Age Friendly Community team at Pembrokeshire County Council delivers its 50 Plus strategy, holding regular meetings with those wishing to be involved in planning activities and influencing policy in relation to the elderly.
Email: 50+forum@pembrokeshire.gov.uk
Call: 01437 764551
Providing advice on benefits, working, social support and access to a supportive telephone service.
Call: 0800 3196789
This website provides comprehensive information about various events in the area, including the popular memory cafes which enable those living with dementia and their families to enjoy a cuppa and a chat.
Address: Haverfordwest Town Council, Picton House, 2 Picton Place, Haverfordwest, SA61 2LU
Call: 01437 763771
Helping the elderly live in their homes independently. The service offers free modifications to homes and advice and support on how to access funding.
Address: 1st Floor, Mariners House, Unit A, Trident Court, East Moors Road, Cardiff, CF24 5TD
Call: 02920 107580
Read More About Care in Pembrokeshire
Live-in Care in Glamorgan
Our professional live-in carers in Glamorgan provide 24/7 home care and dementia care for the elderly and those in need. Contact us today to discover a higher standard of care with our live-in care services.
Live-in Care in Cardiff
Our professional live-in carers in Cardiff provide 24/7 home care and dementia care for the elderly and those in need. Contact us today to discover a higher standard of care with our live-in care services.
Live-in Care in Anglesey
Our professional carers in Anglesey provide 24/7 home care and dementia care for the elderly and those in need. Contact us today.
Live-in Care in Bromsgrove
Our professional live-in carers in Bromsgrove provide 24/7 home care and dementia care for the elderly and those in need. Contact us today.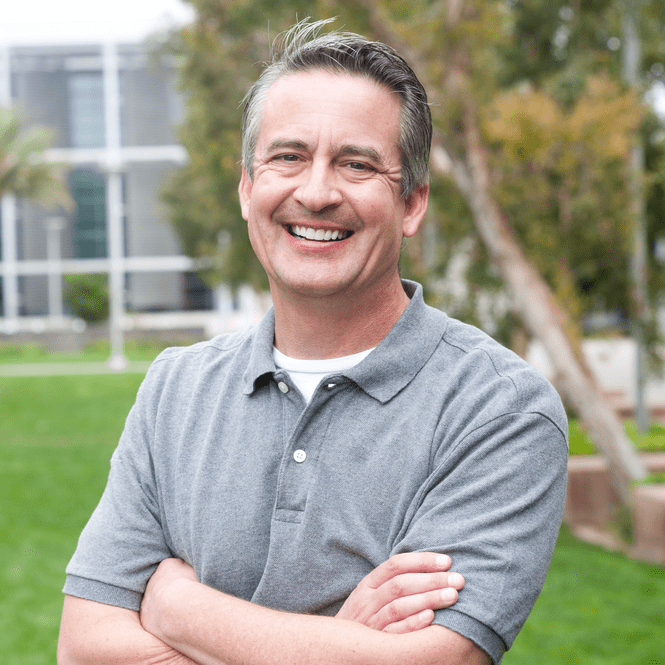 What our customers say
"The security and patience of live-in care has meant my mother has relaxed and her general disposition has improved to no end."
Mark Swansea