At Elder, we provide high-quality private
live-in care
for the elderly and those in need in Anglesey.
Or call us, we are here to help
Anglesey is a beautiful place to live, and if your loved one is happy in their home on the island, but has now come to need long-term care, you may be anxious about what the future holds for them. Live-in care provides a way of ensuring they are safe and well looked after, in the comfort of their own home.
Why is live-in care better than moving into a care home?
Many elderly people are reluctant to leave their home, even when they need care 24/7. They can become very anxious and confused if they have to move away from their familiar surroundings and leave behind well-loved possessions, and possibly pets.
If your loved one wants to remain in their community with friends and neighbours around them but needs care, Elder's live-in care service can provide the ideal alternative to a care home.
Our carers can move into your loved one's home with them, to provide all the care and support they need. Not only is this advantageous for the elderly person, but it can also give you the peace of mind of knowing that there will always be someone around to keep them safe.
Elder provide carers throughout Anglesey, both in rural locations and in towns such as Llangefni, Menai Bridge, and Beaumaris.
Why choose a live-in carer in Anglesey?
Your loved one will be supported to remain as independent as their condition allows and to continue to enjoy all the comforts of home. Our carers will talk to you about your loved one's needs and ensure that they receive all the help they need.
Your elderly relative is more likely to remain physically active in their own home than if they move to an unfamiliar environment. They may continue to participate in activities like gardening, which is well known to keep people healthy for longer. Our carers will encourage your loved one to carry on with the activities they enjoy, as frequently as they can. This can be particularly beneficial for those living with Alheimer's or dementia.
If your elderly loved one is a pet owner, you will be well aware of the bond they share with their animals. Having pets is beneficial to their health, in terms of keeping blood pressure at a healthy level and reducing stress. Our carers will keep pets well fed and exercised so that your loved one can continue to enjoy all the benefits of pet ownership without the practical difficulties.
Live-in care in Anglesey and across North Wales
We offer bespoke care services for those looking for dementia care, companionship care and home care across Anglesey and North Wales.
How can live-in care maximise your loved one's well-being on the island?
Just because your loved one needs long-term care, this does not mean that they should become housebound. A live-in carer will support your loved one to enjoy doing the things they want to do, by accompanying them for strolls around the neighbourhood or escorting them further afield for days out.
If your loved one owns a car, a live-in carer could chauffeur them to some of the highlights of the island, such as Beaumaris Castle, Plas Newydd House and Gardens or the Anglesey Sea Zoo, where they could also enjoy locally sourced food in the aquarium's bistro.
When your loved one has someone with them to ensure their safety, they can make the most of living here and can enjoy all that their community has to offer, meeting friends and living life to the full.
What does a live-in carer do in Anglesey?
A unique care plan will be created for each care recipient at the beginning of the service. This will be tailored specifically to them, detailing all of their needs. The live-in carer will carry out all the tasks needed, to ensure that your loved one remains safe and as comfortable as they possibly can be.
If your loved one needs help with personal care, their live-in carer will provide the support they need. They might require help with personal hygiene tasks such as bathing, or need someone to ensure that their medication is taken regularly.
The carer will do whatever is needed for your loved one's individual circumstances. In addition to personal care, they will ensure that your relative has a nourishing diet, shopping and cooking as necessary. They will also carry out domestic tasks, such as cleaning and ironing, depending on needs.
If your elderly relative has to attend an appointment at Cefni Hospital, their live-in carer will escort them and stay with them to ensure they are able to benefit from any advice they are given. If medication needs to be collected from local services such as Rowlands Pharmacy, the carer will make sure this is done whenever required.
If your loved one's care needs change, the care plan will be revised to reflect these changes.
What is the cost of live-in care in Anglesey?
Standard live-in care with Elder is £1225 per week. There are no hidden costs, and you're free to add additional extras only if you want them, so you can plan your budget with confidence.
Despite Elder's live-in care service being so competitively priced, our carers are paid over the industry rate. This means we are able to attract the best carers to work with us, and our staff are well experienced and able to meet even complex care needs in the home.
Why should you choose Elder?
Elder will select carers who match the interests of your loved one so that they have plenty in common. To ensure your loved one benefits from the highest standard of home care, Elder has a care support team who will help with any support or information you need.
Call us to discuss your situation and find out how we can help.
Real life story: Colin and Dulcie's story
Dulcie is 102-years-old and lives with her son Colin, his wife Mary, and her Carer Sarah. She has dementia and has had full-time live-in care for over two years.
We talk to the family about the challenges of finding the right care solution for a fiercely independent woman – and how the positive benefits of live-in care with Sarah has transformed all of their lives.
Local resources for carers in Anglesey
The council website provides a wealth of information for carers, ranging from how to get social care support and care advice to financial advice and volunteering opportunities.
– Email: duty@ynysmon.gov.uk
– Address: Council Offices, Llangefni, Anglesey, LL77 7TW
– Call: (01248) 750057
Plenty of social events, community lunches, support, guidance and advice from a comprehensive local service looking for participants.
– Email: help@carersoutreach.org.uk
– Address: Carers Outreach Service, Uned 6, Mentec, Ffordd Deiniol, Bangor, LL57 2UP
– Call: 01248 370797
Located in Bontnewydd village, the cafe is easily accessible via public transport and offers friendship, services and healthy, delicious food cooked on site.
– Email: nicola@acgm.co.uk
– Address: Caffi Cartref Café, Bontnewydd, Caernarfon,, LL54 7UW
– Call: 01286 808732
Carers support centre that offers carers the chance to socialise, get advice and support, access financial information, book respite holidays and more. Runs Thursday 1-4pm.
– Email: help@carersoutreach.org.uk
– Address: 27 Church Street, Llangefni, Gwynedd LL77 7DU
– Call: 01248 722 828
Provides lots of free services for both carers and the older people that they look after, including social, health, fitness and information and signposting services.
– Email: info@acgm.co.uk
– Address: Y Cartref, Bontnewydd, Caernarfon, LL54 7UW
– Call: 01286 677711
Local presence for national charity, offering support and services to unpaid carers.
– Email: info@carersuk.org
– Address: (Central) Carers UK, 20 Great Dover Street, London, SE1 4LX
– Call: 020 7378 499
Read More About Care in Anglesey
Live-in Care in Cardiff
Our professional live-in carers in Cardiff provide 24/7 home care and dementia care for the elderly and those in need. Contact us today to discover a higher standard of care with our live-in care services.
Five Things to do with your Elderly Parents in Tetbury, Gloucestershire
For those who care in Tetbury, Gloucestershire for an elderly family member, it can be a challenge to find suitable things to do. Here are some ideas.
Five Things to do with your Elderly Parents in Ruthin, Wales
For those who care in Ruthin, Wales for an elderly family member, it can be a challenge to find suitable things to do. Here are some ideas.
Five Things to do with Your Elderly Parents in Dulverton, Devon
For those who care in Dulverton, Devon for an elderly family member, it can be a challenge to find suitable things to do. Here are some ideas.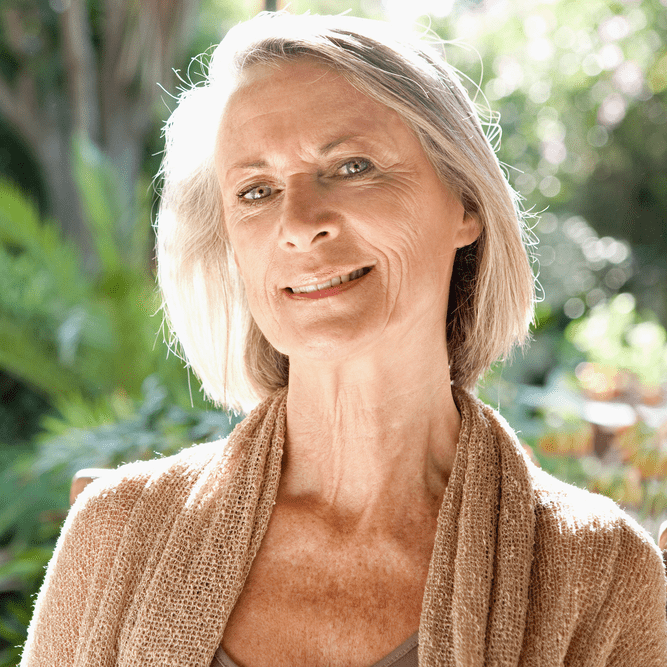 What our customers say
"Judith is absolutely lovely and you could see the fantastic relationship she has with my mum. My mum's smile nearly lit up the whole house when Judith arrived."
– Alison, Edinburgh