Live-in Care in St Andrews
At Elder, we provide high-quality private
live-in care
for the elderly and those in need in St Andrews.
Or call us, we are here to help
What is live-in care?
If your loved one has reached the stage where they require long-term 24/7 care and support, but they don't want to leave their own home, Elder live-in care provides the care home alternative you're looking for.
If you have any specific questions about how Elder can provide your loved one in St Andrews with the standard of home care they deserve, our care advisors are available to you 8am – 8pm, 7 days a week.
Why is live-in care the better alternative to a care home in St Andrews?
Private live-in care is an increasingly popular type of in-home support that gives our customers in St Andrews the peace of mind of knowing that their loved ones are safe and looked after. It provides those in need with the one-to-one tailored attention and companionship that care homes struggle to provide.
Change can be upsetting for someone in later life. If your elderly relative or spouse is comfortable in St Andrews and does not want to leave their community behind, a live-in carer will help them to continue seeing their neighbours, friends and family, and carry on, when possible, with their activities and hobbies.
Elder's live-in care service enables you live your life without worrying about whether your loved one is struggling in the unfamiliar surrounds of a care home.
Live-in carers in St Andrews can move into your loved one's house and supply anything from companion care to complex care, such as for those living with dementia.
Our carers are highly trained and well experienced in looking after those with intricate needs, so you can rest assured that the benefit of remaining in the comfort of their own home won't compromise the level of care they receive.
Elder provide live-in carers throughout Fife.
Why is Elder the best care solution in St Andrews?
Elder live-in care is a nationwide, trusted service that enables your loved one to remain as independent as possible in the comfort of their own home and familiar environment. Elder carers will discuss your loved one's needs with you and provide help where required.
We find that the elderly are often far more active in familiar surroundings and likelier to participate in physical activities such as gardening, which has many proven health and therapeutic benefits. Our live-in carers are aware of the positive effects of exercise for the elderly, and will encourage those they are caring for to be active when possible.
An often overlooked benefit of live-in care is that many of our customers have pets that they would have to be separated from were they to be relocated to a care home. There are many well-documented health benefits associated with pet ownership, such as reduced stress and lowered blood pressure. Our carers are will ensure that beloved cats and dogs are fed and looked after.
How does Elder live-in care work?
Elder will create a unique care plan, tailored to an individual's unique needs. Their one-to-one carer will do as much as required to keep your relative or spouse as safe and comfortable as possible.
How much does live-in care in St Andrews cost?
If your loved one is in need of elderly care, but is reluctant to move into a care home, Elder offers bespoke live-in care packages in St Andrews and the surrounding regions. With live-in care, your elderly relative could remain living in their own home for as long as possible, enjoying familiar surroundings and maintaining the independent lifestyle they so clearly cherish.
Elder's live-in care service costs a flat rate of [live-in-price] per week. This is up to 30% less than a care home, and even more if care is required for couples.Live-in care in St Andrews
If your loved one lives in this beautiful seaside town, then they could benefit from a live-in care package from Elder. Our care workers work across the town and in surrounding locations such as Boarhills, Kincaple and Strathkinness, offering one-to-one assistance and companionship in the home.
With a live-in care package, a dedicated carer moves in with your relative and offers day-to-day support, which enables them to carry on living an active, healthy and happy independent lifestyle. Your relative's carer can undertake a whole range of domestic and personal care duties, but will only do as much or as little as your loved one needs and requests.
Domestic tasks might include light cleaning, preparing and cooking nutritious meals or doing the laundry, while they might also be required to help your loved one use the toilet, bathe or get into and out of bed.
What else do Elder carers do?
We will always try to pair your loved one with a carer who shares their hobbies and interests, which means that they can spend valuable, mentally stimulating time together. This might, for instance, involve their carer organising fun days out, perhaps for a stroll in the town's Botanic Gardens, a visit to the castle for those interested in history, or a trip to the cathedral.
If your loved one has appointments to keep at the nearby Community Hospital or attends social events, such as meetings at the arts centre or nearby golf club, then their carer will be able to accompany them.
What are the advantages over a care home?
The majority of older people would prefer to keep their independence and avoid the heartache and upheaval which often accompany a move into residential care. Moving into a care home can mean being forced to give up treasured possessions and being separated from the friends, community and pets they are familiar with and have come to love.
With the best will in the world, the staff in a care home are too stretched to provide your loved one with the one-to-one care and companionship they deserve. Your loved one is also stripped of a great deal of freedom of choice, with little say over what they eat at mealtimes or when they get up and go to bed. With a live-in carer, your loved one has full control over all of these everyday decisions, and receives the complete support and attention they need.
This continuity of care is important, particularly if your loved one suffers from dementia or Alzheimer's disease and needs the familiarity of a friendly face.
Why choose Elder?
We are passionate about providing the highest standards of one-to-one elderly care.
We take the time to match the interests of the care recipient to the caregiver, ensuring plenty of common ground to foster a comfortable and friendly working relationship. In fact, many of our carers go on to form strong bonds of friendship with their care recipients and their family members.
As a fully managed service, Elder's care support team will be with you every step of the way to provide any information or support your require.
Call us today and one of our friendly care advisors will be happy to discuss your situation with no obligation.
Real life story: Colin and Dulcie's story
Dulcie is 102-years-old and lives with her son Colin, his wife Mary, and her Carer Sarah. She has dementia and has had full-time live-in care for over two years.
We talk to the family about the challenges of finding the right care solution for a fiercely independent woman – and how the positive benefits of live-in care with Sarah has transformed all of their lives.
Get live-in care of the highest standard
Give us a call, drop us an email or simply fill out the form and one of our specialist care team will get in touch as soon as possible.
Read More About Care in St Andrews
Live-in Care in Fife
Our professional live-in carers in Fife provide 24/7 home care and dementia care for the elderly and those in need. Contact us today to discover a higher standard of care with our live-in care services.
Live-in Care in Edinburgh
Our professional live-in carers in Edinburgh provide 24/7 home care and dementia care for the elderly and those in need. Contact us today to discover a higher standard of care with our live-in care services.
Live-in Care in Glasgow
Our professional live-in carers in Glasgow provide 24/7 home care and dementia care for the elderly and those in need. Contact us today to discover a higher standard of care with our live-in care services.
Five Things to do with Your Elderly Parents in Aberfeldy, Scotland
For those who care in Aberfeldy, Scotland for an elderly family member, it can be a challenge to find suitable things to do. Here are some ideas.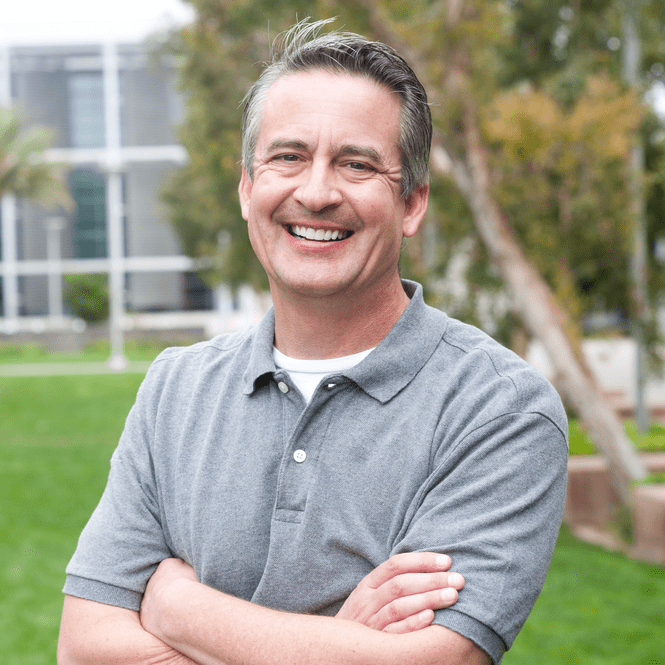 What our customers say
"The security and patience of live-in care has meant my mother has relaxed and her general disposition has improved to no end."
Mark Swansea