At Elder, we provide high-quality private live-in care for the elderly and those in need in Yeovil.
Or call us, we are here to help
What is live-in care?
When your elderly relative is struggling to cope alone in their own home, you are probably concerned about what is best for them. Until recently, you had two options: to move your loved one into your own home and take care of them yourself or to move them into a care home.
However, there is a third option, and it happens to be one that is becoming increasingly popular and widespread. With live-in care, your loved one is able to remain in their own familiar surroundings, thanks to the help and support of a dedicated live-in carer, who moves into your loved one's home and lives alongside them, helping them to lead a full and independent lifestyle.
It's suitable for those with a broad range of reqirements, from advanced dementia care to more relaxed compaionship care – and everthing in between.
What makes Elder live-in care a better option than residential care in Yeovil?
Whether your elderly relative lives in Yeovil itself, or one of the outlying villages such as Mudford, Odcombe or Barwick, the chances are high that they would be reluctant to leave their much-loved home.
The older generation typically has a whole life's worth of memories within their homes, and a move into residential care requires them to make painful decisions about what to keep and what to part with. Staying in their own familiar surroundings means that there's no need to downsize or part with treasured possessions.
Many of our care recipients have gardens and allotments that they have lovingly tended for many years. They may struggle to cope with the demands of gardening, but a live-in carer can help with a variety of tasks, helping to keep things under control so that your loved one can carry on making the most of their outdoor space.
Some of our care recipients have pets, which care homes just cannot accommodate, for health and safety reasons, and also due to lack of space. A live-in carer will assist with pet-care duties, enabling your loved one to enjoy the comfort and health benefits that pet ownership brings.
We offer live-in care across the West Country
Looking for specialist dementia care, Alzheimer's care and companionship care across Devon, Cornwall and Somerset.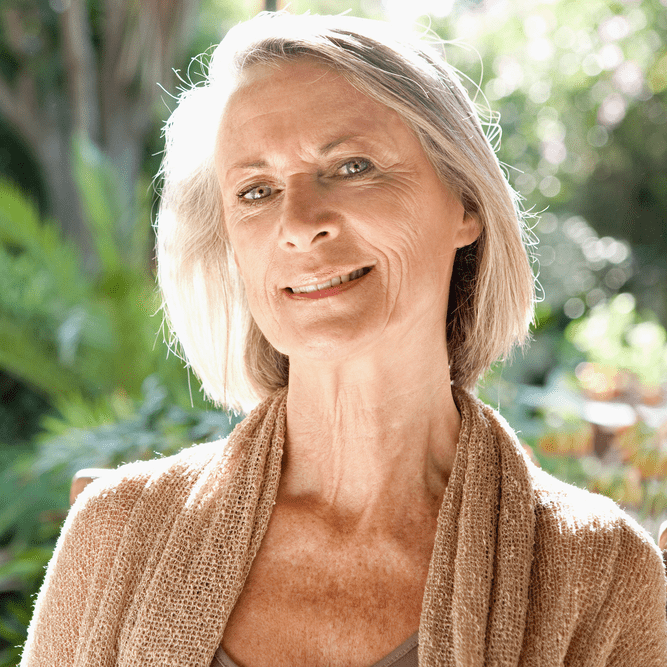 What our customers say
"Judith is absolutely lovely and you could see the fantastic relationship she has with my mum. My mum's smile nearly lit up the whole house when Judith arrived."
– Alison, Edinburgh 
Who can benefit from live-in care in Yeovil?
Any older person who is finding it difficult to cope alone can benefit from live-in care. We provide everything from simple companion care through to more specific personal care tasks, such as assistance with dressing, bathing and toileting, and everything in between.
The carer provides a reassuring presence in the home, helping to deter unwanted visitors, and enabling your loved one to continue to enjoy their favourite things. The carer will encourage your loved one to engage in social events with friends and neighbours and will ensure that they lead as healthy a lifestyle as possible, with plenty of fresh air, moderate exercise and a healthy and nutritious diet, which is so essential for good health.
A live-in carer will help with household chores, including dusting, vacuuming and laundry duties, as well as facilitating social events and days out. If your loved one decides they'd like to go for a walk on a sunny day, for example, the carer could help them to visit Tintinhull Garden, followed by a cream tea in the courtyard tea rooms.
Or perhaps your loved one fancies wildlife spotting at Town Tree Nature Garden or just a trip to the Quedam Shopping Centre. Whatever their interests, the caregiver will make sure that your loved one spends time enjoying themselves.
The carer can help with medical issues, perhaps arranging appointments at one of the surgeries in the town, either at Ryalls Park Medical Centre, Preston Grove Medical Centre, or Oaklands Surgery. They can pick up prescriptions from Penn Hill Pharmacy on South Street, or from the late-night chemist at ASDA, and will ensure that medication is taken as per the medical practitioner's advice.
How much does live-in care in Yeovil cost?
Standard live-in care with Elder is £1225 per week. There are no hidden costs, and you're free to add additional extras only if you want them, so you can plan your budget with confidence.
How can I find out more about Elder live-in care?
Here at Elder, we are passionate about enabling the older generation to lead full and productive lives, supported at every turn by quality carers, who will help them wherever necessary, to enable them to enjoy the best things in life.
We believe in supporting you to help your elderly loved one to enjoy life to the full, which is why we make ourselves available to you, to discuss any problems, worries or concerns that you have.
Call one of our friendly and helpful customer care advisors to find out more about our live-in home care service, and the difference it could make to your loved one. We are on hand seven days a week for a no-obligation chat, so call us anytime between 8 am and 8 pm and discover for yourself what makes us different.
Real life story: Colin and Dulcie's story
Dulcie is 102-years-old and lives with her son Colin, his wife Mary, and her Carer Sarah. She has dementia and has had full-time live-in care for over two years.
We talk to the family about the challenges of finding the right care solution for a fiercely independent woman – and how the positive benefits of live-in care with Sarah has transformed all of their lives.
Local resources for carers in Yeovil
The council's website provides information for carers, including accessing social care support, financial advice and signposts to relevant services.
– Email: adults@somerset.gov.uk
– Address: Somerset County Council, County Hall, Taunton, Somerset, TA1 4DY
– Call: 0300 123 2224
Support and information for carers. Provides information and advice sheets and a digital toolkit to help carers to identify the support they need.
– Email: carers@somersetcc.org.uk
– Address: Community Council for Somerset, Victoria House, Victoria Street, Taunton, Somerset,TA1 3JZ
– Call: 0800 31 68 600
Provides many services for the elderly including befriending, footcare and advice and information.
– Email: info@ageuksomerset.org.uk
– Address: Ash House, Cook Way, Taunton Somerset, TA2 6BJ
– Call: 01823 345613
The website provides information for carers of people in hospital. Also offers carers' assessments and advice regarding discharge.
– Email: pals@ydh.nhs.uk
– Address: Yeovil Hospital, Higher Kingston, Yeovil, Somerset, BA21 4AT
– Call: 01935 606060
Meeting place for people who have memory loss and their carers. The cafe is run fortnightly by the Alzheimer's Society. A representative will be there to offer advice.
– Contact Name: Jill Lock
– Address: Birchfield Community Hall, Birchfield Road, Yeovil, BA21 5RL
– Call: 01935 473597
Services include a demand responsive service for people who want to attend medical appointments or go shopping in accessible vehicles with volunteer drivers.
– Contact Form: http://www.communitytransport.org.uk/contact
– Address: Unit 5, Houndstone Business Park, Yeovil Small Business Centre, Yeovil, Somerset, BA22 8WA
– Call: 01935 477399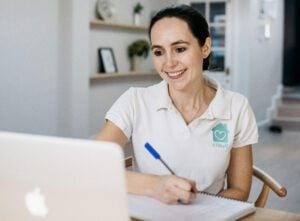 We spoke with Nancy Farmer from ElWell about the after-effects