Live-in Care in Gloucester
At Elder, we provide high-quality private
live-in care
for the elderly and those in need in Gloucester.
Or call us, we are here to help
Live-in care can enable your loved one to remain in their own home even when they have reached the stage of needing 24/7 care over the long term. If your elderly relative is in this position but does not want to go into residential care, Elder can provide all the care and support they need at home.
What are the differences between live-in care and residential care in Gloucester?
Private live-in care means that your loved one will have the benefit of one to one attention from a carer who moves into their home with them. Unlike in a care home, there will be a maximum of two carers, who will work on a rota basis, normally two weeks on and two weeks off. This means they will get to know your loved one's needs very well, so they build up a close relationship and is much more comfortable for an elderly person than having many different carers helping them each day.
Remaining in their own home, in familiar surroundings and close to friends and neighbours will mean that your loved one can carry on enjoying their usual hobbies and activities as far as their health allows.
If your elderly relative has pets, they will not have to be separated from them as they would if they went into residential care. Pet ownership is widely recognised to promote health benefits such as lower blood pressure and reduced stress levels. If your loved one is no longer able to look after their cat or dog, their live-in carer will make sure they are fed and cared for.
Why is Elder the best care solution in Gloucester?
Elder's carers are highly trained and experienced in looking after people with a wide range of conditions including Alzheimer's disease and other forms of dementia. We have staff throughout Gloucester, and in nearby places such as Tewkesbury, Cheltenham and Quedgeley, who are available to move in with your loved one and provide all the care and support they need, as well as the companionship that elderly people often lack.
Your loved one is likely to remain more active in their own familiar surroundings and their live-in carer will encourage them to enjoy the positive effects that keeping active provides.
What are the advantages of live-in care in Gloucester?
Just because your loved one requires care, it should not mean that they have to stay at home all the time. Our carers will help them to enjoy the things they like doing, from going for short walks in the local area to trips further afield.
If they own a car, the carer will be able to drive them to places such as Hillfield Gardens to enjoy the open air or to Gloucester Waterways Museum for a visit. They may enjoy a quiet look around the medieval Gloucester cathedral or perhaps attend a service there.
Those without a car can also get out and about with their 24/7 caregiver, as they will accompany them in a taxi if, for example, they want to visit Longlevens library or any other local services.
They will be able to enjoy the best possible quality of life in the place they love best. Knowing your loved one is safe and has someone around to help them whenever they need it will give you peace of mind too.
We provide live-in care in Gloucester and the surrounding areas
Elder's live-in care services in and around Gloucester, can start within as little as 24 hours. Speak with one of our care experts today to find out more information.
How does Elder live-in care work?
Your loved one's unique needs and preferences will all be recorded in an individual care plan. This document will provide the basis for their carer to work from and ensure that everything that is needed to keep them safe and comfortable is carried out on a daily basis.
Any changes in your loved one's condition will be reflected in the care plan, so you can be sure that their needs will continue to be met if their health deteriorates.
Any help with personal care tasks such as bathing and dressing will be carried out in a way and at a time that your loved one prefers. The carer will also carry out a range of domestic duties, depending on what is needed. They may prepare and serve nutritious meals for your loved one, keep the laundry up to date and do various other tasks such as cleaning or shopping.
Our carers will also support your elderly relative with their health needs, ensuring they attend any appointments necessary at the Gloucestershire Royal Hospital, for example. If they need prescriptions, the live-in carer will be able to collect these from local services, such as Rite Aid Pharmacy.
What is the cost of live-in care in Gloucester?
The live-in care service from Elder costs a flat rate of [live-in-price] per week. This is very affordable when compared with care home costs, which can be as much as 30 percent higher. If you are looking for care for an elderly couple, the savings will be even more significant.
Why choose Elder?
Elder provides the highest standards of live-in care for elderly people. The interests of the care recipient will be matched to the live-in carer so that they can develop a good relationship, with plenty in common. Many of our caregivers establish strong friendship bonds with the elderly people they look after, often becoming more like another family member.
Elder's service is fully managed, so the support team is always available to support you and your loved one and to provide any information you need.
Call us today to speak to one of our friendly care advisors who will be happy to discuss your situation with no obligation.
Real life story: Colin and Dulcie's story
Dulcie is 102-years-old and lives with her son Colin, his wife Mary, and her Carer Sarah. She has dementia and has had full-time live-in care for over two years.
We talk to the family about the challenges of finding the right care solution for a fiercely independent woman – and how the positive benefits of live-in care with Sarah has transformed all of their lives.
Care in Gloucester: Useful Resources
The local branch of this nation-wide charity provides information and advice to older people and their carers and also organises social events, such as choirs, as well as practical help.
Email: enquiries@ageukgloucestershire.org.uk
Address: 26 Station Road, Gloucester, GL1 1EW
Call: 01452 422 660
Carers Gloucestershire is a fantastic independent charity that aims to help and support carers across Gloucestershire; it also provides financial advice and emotional aid. They also run regular support groups, programmes, workshops and events for carers to receive additional help, as well as volunteering opportunities.
Email: comms@carersuk.org
Address: 2nd Floor, 35 St Michael's Square, GL1 1HX
Call: 01452 386283
This charity aims to support carers throughout the area by providing a range of services, including a support line, training courses and group meetups.
Address: Vassall Centre, Gill Avenue, Fishponds, Bristol. BS16 2QQ
Call: 0117 965 2200
This charity organises monthly meet-ups for the elderly to combat social isolation while indulging in tea and cake.
Email: suzan.hyland@contact-the-elderly.org.uk
Address: Varies by group, get in touch to find your nearest group.
Call: 0207 881 2361
The Gloucestershire council website provides a lot of useful information on the help, support and advice available to carers in the area, as well as legal and financial guidance and job opportunities.
Email: customerservices@gloucestershire.gov.uk
Address: Shire Hall, Westgate Street, Gloucester, GL1 2TG
Call: 01452 425000
Get live-in care of the highest standard
Give us a call, drop us an email or simply fill out the form and one of our specialist care team will get in touch as soon as possible.
Read More About Care in Gloucester
Live-in Care in Gloucestershire
Our professional live-in carers in Gloucestershire provide 24/7 home care and dementia care for the elderly and those in need. Contact us today to discover a higher standard of care with our live-in care services.
Five Things to do with Your Elderly Parents in Stow-on-the-Wold, Gloucestershire
For those who care in Stow-on-the-Wold, Gloucestershire for an elderly family member, it can be a challenge to find suitable things to do. Here are some ideas.
Five Things to do with your Elderly Parents in Tetbury, Gloucestershire
For those who care in Tetbury, Gloucestershire for an elderly family member, it can be a challenge to find suitable things to do. Here are some ideas.
Five Things to do With Your Elderly Parents in Cheltenham, Gloucestershire
For those who care in Cheltenham, Gloucestershire for an elderly family member, it can be a challenge to find suitable things to do. Here are some ideas.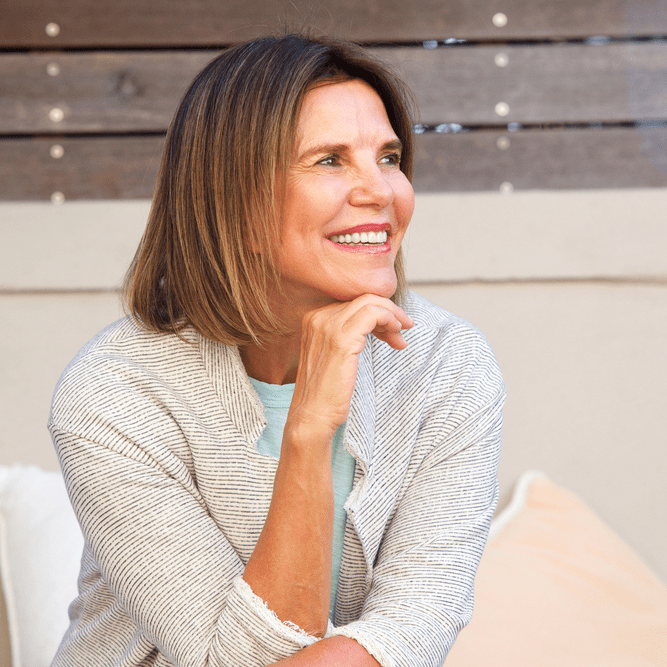 Fantastic support for my mum
" The carer you sent me is fantastic. My mum loves her. She's kind, caring and works as a team with me. "
Angela, Manchester