At Elder, we provide high-quality private live-in care for the elderly and those in need in Bristol.
Or call us, we are here to help
Given a choice, the majority of elderly people would prefer to remain living in their own homes for as long as possible, rather than move into one of the care homes in Bristol. As the level of help they need on a day-to-day basis increases it's not always possible for your loved one to continue living alone, and that's when a private live-in care package can become the most attractive option. With a home care package from Elder, your relative can carry on living in their own home for as long as possible and enjoy all the benefits of one-to-one, 24/7 care.
Elder works across Bristol and the surrounding area, providing tailor-made care at home packages to enable elderly Bristol residents to continue to enjoy independent living. Our highly skilled carers can offer a range of services, and many have specialist training in dementia and Alzheimer's care. By choosing to employ a live-in carer to support them, your loved one can remain in familiar surroundings, and you can have full confidence that they are safe and well looked after.
Live-in care: What is it?
With an in-home care package, Elder matches your elderly relative with a caregiver whose skillset is most appropriate to their level of need or any health conditions they might have. The caregiver will move in with your loved one and assist them with their day-to-day life, including personal assistance with tasks such as getting into and out of bed, washing and dressing or getting to the toilet. They will also help around the house, undertaking everyday jobs such as light housework and gardening, shopping, laundry and cooking meals for your loved one.
Most of our carers hold a full driving licence and will be able to take your relative to and from appointments or social events, meaning they have the freedom to maintain an active social life should they so desire. If your loved one has a pet they can no longer manage on their own, most of our carers will be happy to assist in this way too.
How does Elder choose caregivers?
Elder manages the administrative side of live-in care, so you don't need to. We conduct all the necessary background checks to ensure our carers are suitable, and we provide them with specialist training to make sure that they have the highest level of skill in elderly care.
Once you have been in touch with Elder, we will sit down with you and your loved one and discuss needs, preferences and expectations from a care package. We then try to match your relative with a private live-in care worker who shares a similar personality, or who has hobbies and interests in common. This means that as well as gaining a carer, your loved one also has a companion who can help them continue with many of the pursuits they have previously enjoyed.
We provide live-in care in Bristol and the surrounding areas
With live-in care services in Bristol and the surrounding areas, one of our skilled career can start within 24 hours.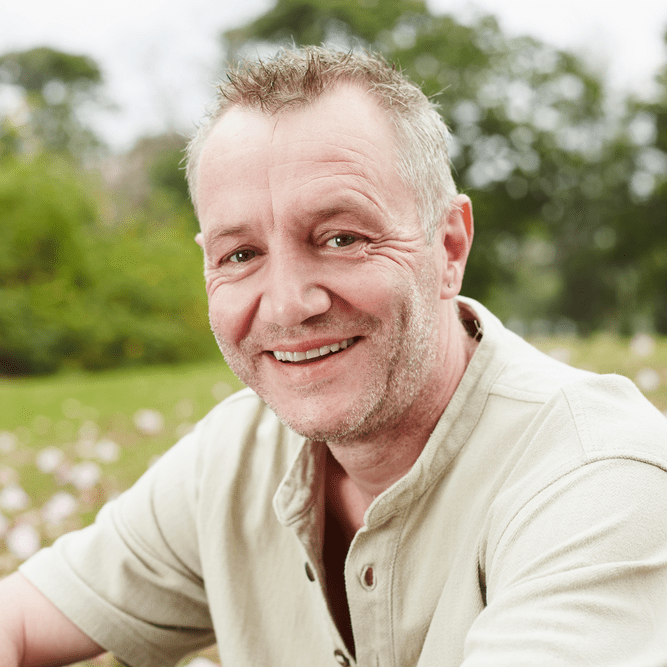 What our customers say
"I have been able to return to my normal life totally relaxed that my mother is in capable hands with all her needs being more than catered for."
Tom, UK
An alternative to care homes
Going into a residential care home can be an upsetting and disorienting experience for an elderly person especially if they have dementia and become anxious and confused easily. In a care home, residents have little say over the everyday decisions we take for granted, such as when to get up and go to bed, or when to eat meals. Choices over food and diet may be limited, while carers are often stretched to divide their limited time between large numbers of elderly residents.
It can also be upsetting for people to see multiple caregivers throughout the day, especially when the tasks they are performing are often of an intimate nature. With care at home, your loved one's carer will probably work on rotation with one other caregiver, alternating in a two-week shift pattern, which means your loved one only ever sees a familiar face.
Various types of private care package
At Elder, we understand that your loved one's needs may change, and they may require additional support further down the line. All the care packages we offer are flexible and can be adapted as and when it becomes necessary, enabling your relative to receive the appropriate level of care.
We can arrange both long- and short-term care plans, so if your relative needs just a few weeks of help following a fall or stroke, we can tailor a package to support them, for as long as their recovery time requires. We can often arrange care at short notice, meaning that if your loved one is discharged from hospital we can arrange a care package that will avoid them having to find an emergency placement in a care home.
Why choose Elder?
Elder is the premier provider of elderly care in Bristol and the surrounding area, and our bespoke care packages give your loved one the chance to remain as independent as possible, for as long as possible. Many people are surprised to learn that the cost of private care packages such as this can be up to 30 percent cheaper than funding a place in a residential care home and your loved one may also be eligible to receive some financial support from Bristol Council. It is always worth arranging an assessment to see whether your relative qualifies.
By choosing a live-in care package from Elder, you can have complete peace of mind, knowing that your loved one is receiving all the companionship, support and care they need to enable them to remain in their own home.
Real life story: Colin and Dulcie's story
Dulcie is 102-years-old and lives with her son Colin, his wife Mary, and her Carer Sarah. She has dementia and has had full-time live-in care for over two years.
We talk to the family about the challenges of finding the right care solution for a fiercely independent woman – and how the positive benefits of live-in care with Sarah has transformed all of their lives.
Care in Bristol: Useful Resources
The Age UK site has a range of resources to support carers, the elderly, and their families.
Address: Canningford House, 38 Victoria Street, Bristol, BS1 6BY
Call: 0117 929 7537
Loneliness among the elderly is a serious issue. This page contains links to services that offer befriending opportunities, and ways to help the elderly socialise and make genuine connections beyond just their carers.
The visit Bristol's "Accessible" page on their website features activities and attractions that are fully accessible for disabled visitors—including cafes, stadiums, aquariums and more.
Call: 0906 711 2191 (calls cost 50p per minute plus network extras)
This independent local organisation brings businesses and individuals together in the community to reduce loneliness and isolation among older people. Their website has many helpful resources and a dedicated News and Events page keeps you up to date on activities in the area.
Email: bab@ageukbristol.org.uk
Address: Bristol Ageing Better, Canningford House, 38 Victoria St, Bristol BS1 6BY
Call: 0117 928 1539
Multiple resources from an experienced and supportive charity.
Address: Vassall Centre, Gill Avenue, Fishponds, Bristol BS16 2QQ
Call: 0117 965 2200
When live-in care just isn't an option, give your loved ones the support they need with a choice of the top local care homes in Bristol.