At Elder, we provide high-quality private
live-in care
for the elderly and those in need in Woking.
Or call us, we are here to help
What is live-in care?
Live-in care allows your elderly relative to continue living in their own home, even when they need help and assistance with life's daily tasks.
Rather than asking your loved one to consider moving into residential care, a dedicated live-in carer moves into your relative's home, helping and assisting them, enabling them to lead as independent a lifestyle as possible.
What makes live-in care a better option than a care home in Woking?
Whether your loved one lives in Woking itself, or in a nearby village, such as Sheerwater, Bisley or Sutton Green, they will have friends and neighbours in the area that they will be reluctant to leave.
But even worse than saying 'Goodbye' to familiar faces, the prospect of going through a lifetime's worth of possessions, and attempting to downsize with a move into a care home, can be too much for many elderly people, who have fought hard for their independence.
Care homes, no matter how well run, have timetables and routines designed for the benefit of all staff and residents, whereas a live-in carer can adapt to each day's needs, and act accordingly.
So if your loved one fancies a shopping trip into Woking Town Centre, for example, or is taken with the idea of going to see the latest show at the New Victoria Theatre, the carer will ensure that their wishes are carried out, with no need for risk assessments or staff meetings beforehand.
Many older people have pets, which are known to bring health benefits to their owners. However, the majority of care homes are just unable to accommodate animals, due to health and safety legislation.
With a live-in carer, there is no need to search for alternative homes for your loved one's pets, as the carer will help out with pet care duties, including dog walking, if so required.
How can live-in care keep your loved one safe and comfortable in Woking?
A live-in carer is a welcome presence in the home, deterring opportunists who prey on vulnerable elderly people. Because the carer lives in your loved one's home, they are on hand for any emergencies that might arise during the night, giving you valuable peace of mind.
Many older people neglect their own health, sometimes forgetting to wash, and even forgetting to eat on occasions. A live-in carer will ensure that your loved one keeps to a sensible routine and will provide them with plenty of opportunities for fresh air and moderate exercise, along with a healthy and nutritious diet.
The carer will arrange medical appointments and will make sure that your loved one attends at the appropriate time, whether at Hillview Medical Centre or Heathcot Medical Practice. They will also collect prescriptions from Boots Pharmacy on Guildford Road, and ensure that medication is taken exactly as instructed by medical practitioners.
Elder live-in carers help with all aspects of housework, including laundry duties, and can also help with gardening and any other tasks where your loved one struggles to cope.
They will assist with modern technology too, if necessary, helping your loved one with emails and text messages, to make sure that they can stay in contact with friends and family.
We provide live-in care in Woking and the surrounding areas
Elder will support you and your loved one, whether you're looking for speciality care such as dementia care, companionship care or home care. We provide highly skilled and dedicated live-in carers in Woking and the surrounding areas.
Who can benefit from live-in care in Woking?
Any older person in need of help and support in their own home can benefit from live-in care. Many older people are lonely in their own homes, and having a carer on hand provides valuable companionship.
Sometimes one member of a couple requires hands-on care that their partner or spouse is unable to provide, and in these cases, the live-in carer can enable the couple to carry on living in their family home, rather than face the prospect of one of them having to move into residential care.
We can provide long-term live-in care solutions for people with complex needs, such as those with Alzheimer's disease or dementia, where personal care tasks are required, including help with bathing, dressing and toileting.
How much does live-in care in Woking cost?
Standard live-in care with Elder is [live-in-price] per week. There are no hidden costs, and you're free to add additional extras only if you want them, so you can plan your budget with confidence.
How can I find out more?
Here at Elder, we are passionate about our work, enabling elderly people to lead full and interesting lives from the comfort of their own homes.
Our friendly and helpful customer care advisors are available seven days a week to take your calls, and to answer any queries or concerns that you might have about our service.
Call us today between 8 am and 8 pm for a no-obligation chat about our live-in care service and discover for yourself the difference that an Elder live-in carer could make to your loved one's life.
Real life story: Colin and Dulcie's story
Dulcie is 102-years-old and lives with her son Colin, his wife Mary, and her Carer Sarah. She has dementia and has had full-time live-in care for over two years.
We talk to the family about the challenges of finding the right care solution for a fiercely independent woman – and how the positive benefits of live-in care with Sarah has transformed all of their lives.
Care in Woking: Useful Resources
The county council responsible for the Woking area, where you can access information on local social services for adult care. A source of information and support for older residents and carers.
Email: contactcentre.adults@surreycc.gov.uk
Address: Surrey County Council, Contact Centre, Room 296-298, County Hall, Penrhyn Road, Kingston Upon Thames, KT1 2DN
Call: 0300 200 1005
A team providing handyperson services to those who are elderly, disabled or vulnerable. They can carry out minor adaptations, small repairs or odd jobs.
Email: home.independence@woking.gov.uk
Address: Woking Borough Council, Civic Offices, Gloucester Square, Woking, GU21 6YL
Call: 01483 743668
A GP practice and health centre providing a full range of medical services, including minor surgery and weekly diabetic clinics.
Email: Hillview.surgery@nhs.net
Address: Hillview Medical Centre, Heathside Road, Woking, GU22 7QP
Call: 01483 768858
A charity providing a wide range of services for older people throughout Surrey. Services include counselling and wellbeing projects.
Email: enquiries@ageuksurrey.org.uk
Address: Rex House, William Road, Guildford, GU1 4QZ
Call: 01483 503414
Swimming lessons designed to help those who are living with dementia to enjoy the water, regardless of swimming ability.
Contact form: https://www.freedom-leisure.co.uk/contact/
Address: Woking Park, Kingfield Rd, Woking, GU22 9BA
Call: 01483 771122
A cosy café offering tasty sweet and savoury treats in a relaxed atmosphere.
Email: cafemanager@christchurchwoking.org
Address: Christ Church Woking, Jubilee Square, Woking, GU21 6YG
Call: 01483 397450
Get live-in care of the highest standard
Give us a call, drop us an email or simply fill out the form and one of our specialist care team will get in touch as soon as possible.
Read More About Care in Woking
Live-in Care in Weybridge
Our professional live-in carers in Weybridge provide 24/7 home care and dementia care for the elderly and those in need. Contact us today.
Eight Things To Do With Your Elderly Parents In Surrey
For those who care in Surrey for an elderly family member, it can be a challenge to find suitable things to do. Here are some ideas.
Live-in Care in Guildford
Our professional live-in carers in Guildford provide 24/7 home care and dementia care for the elderly and those in need. Contact us today.
Live-in Care in Ascot
Elder can provide personalised live-in elderly care or dementia care in Ascot for your loved one in as little as 24-hours. Call us from 8 am to 8 pm every day for more information.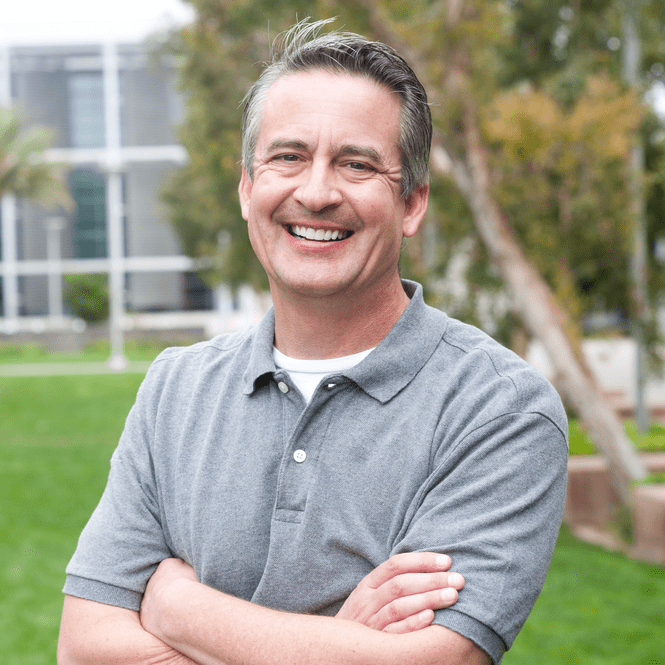 What our customers say
"The security and patience of live-in care has meant my mother has relaxed and her general disposition has improved to no end."
Mark Swansea