Live-in Care in Winchester
At Elder, we provide high-quality private
live-in care
for the elderly and those in need in Winchester.
Or call us, we are here to help
What is live-in care?
Live-in care is an excellent option if you've noticed that your elderly loved one is not coping well in their own home. Perhaps they are struggling with memory problems, or are becoming increasingly frail and unable to deal with the demands of running a home.
Rather than considering a move into residential care, live-in care allows them to remain in their own familiar surroundings, with friends and neighbours close at hand, facilitated by a carer, who performs a variety of tasks that enable them to continue enjoying life to the full.
Why is live-in care a better option than residential care in Winchester?
No matter how wonderful the care home, there are some elderly people who simply will not countenance the idea of moving out of their much-loved homes, which they may have spent many years improving and enjoying. Many of our care recipients have gardens that they have lovingly tended for many years, while others have pets that a care home would be unable to accommodate.
With a live-in carer, there's no need to part with pets, gardens, or any of the treasures and mementoes built up over many decades. Rather than downsizing, a live-in carer moves into the home, facilitating your loved one at every turn, to enable them to enjoy all of their favourite pastimes and hobbies.
Whether your loved one lives in Winchester itself, or one of the surrounding villages, such as Sparsholt, Easton or Chilcomb, a live-in carer will ensure that they are able to get out and about whenever they choose, without having to request permission or wait for staff to become available.
Who can benefit from live-in care in Winchester?
Any elderly person, or couple, struggling to cope alone in their own homes, can benefit from an Elder live-in carer. We provide everything from simple companion care, right through to care for people living with dementia or Alzheimer's disease, and everything in between.
Some of our care recipients just need a live-in carer for a period of respite care, after surgery or illness, for example. Sometimes, one member of a couple needs assistance that their spouse is simply unable to provide, and in these cases, a live-in carer can make a huge difference to a couple's ability to enjoy life.
The carer will perform any task necessary to enable your loved one to continue living in their own home, from help with the housework, laundry, gardening and pet care, through to more complex personal care tasks, such as assistance with bathing, dressing and toileting.
We provide live-in care in Winchester and the surrounding areas
At Elder we provide the highest quality of live-in care in Winchester and across the South East of England, our highly skilled carers can get started with your loved one in as little as 24 hours.
How can live-in care keep my loved one safe and comfortable in Winchester?
Many elderly people are nervous about living alone, fearful of unscrupulous callers and thieves, who often deliberately target the older generation, seeing them as weak and vulnerable. Simply having another adult on the premises can provide great peace of mind, both for you and your loved one.
Many of our clients feel that they can relax in the knowledge that a responsible carer is on hand throughout every day and night, who is able to cope with any emergencies that may arise.
The live-in carer will ensure that your loved one stays up-to-date with medical appointments, whether at St Paul's Medical Practice, the St Clement's Partnership or the Royal Hampshire County Hospital. They will pick up prescriptions and make sure that all medications are dispensed in a timely and appropriate manner, and will encourage your loved one to get some fresh air and exercise, according to their physical ability.
This may be a stroll around the stalls at the Farmers' Market, or perhaps a gentle walk alongside the River Itchen on a sunny day, followed by a delicious afternoon tea at the Winchester Royal.
Creating a good bond of friendship and trust is paramount, which is why, at Elder, we take the time to carefully match the caregiver to the care recipient. We find that plenty of common ground, such as shared interests, pastimes and hobbies, helps both parties to bond quickly, leading to a lifelong friendship, in most cases.
In the extremely unlikely event that your loved one is not delighted with their live-in carer, we will immediately source a replacement, to ensure their complete satisfaction and happiness.
How much does live-in care in Winchester cost?
Standard live-in care with Elder is [live-in-price] per week. There are no hidden costs, and you're free to add additional extras only if you want them, so you can plan your budget with confidence.
How do I find out more?
At Elder, we are absolutely passionate about enabling older people to enjoy their lives to the full, and we're always keen to spread the word about our fantastic live-in care service.
You can speak to one of our friendly and helpful customer care advisors between 8 am and 8 pm, seven days a week, where we will be happy to discuss our live-in care service with you, and talk through any worries or concerns that you might have.
There's no hard sell, and there's absolutely no obligation to take it any further, so call us today to discover the difference that an Elder live-in carer could make to your loved one's life.
Real life story: Colin and Dulcie's story
Dulcie is 102-years-old and lives with her son Colin, his wife Mary, and her Carer Sarah. She has dementia and has had full-time live-in care for over two years.
We talk to the family about the challenges of finding the right care solution for a fiercely independent woman – and how the positive benefits of live-in care with Sarah has transformed all of their lives.
Useful Care Resources in Winchester
Information and advice for carers in the area, including help with financial issues, emotional support and representation.
Email: info@carersuk.org
Address: Newtown Farm House, Tangier Lane, Bishops Waltham, Southampton, SO32 1BU
Call: 01489 893381
Local charity that offers support and friendship for older people. Runs a range of social activities including exercise classes, singing for wellbeing and lunch clubs.
Email:  Winchester.LiveAtHome@mha.org.uk
Address: Winchester Live at Home Scheme, United Church, Jewry Street, Winchester, Hampshire, SO23 8RZ
Call: 01962 890995
Provides emotional support for carers and information on a wide range of issues including benefits and disability aids. Also offers counselling and advocacy.
Email: info@carerscentre.com
Address: Andover War Memorial Hospital, Charlton Road, Andover, SP10 3LB
Call: 01264 835246
Local wellbeing centre run by the nationwide charity Mind, offering support groups, workshops and courses for people with mental health issues and their carers.
Email: winchesterwellbeing@solentmind.org.uk
Address: 1 Priory Gardens, Parchment Street, Winchester, SO23 8AU
Call: 01962 859012
Local branch of Age UK offering support to older people in the area.
Email: admin@ageukmidhampshire.org.uk
Address: St George's House, 18 St George's Street, Winchester, SO23 8BG
Call: 01962 892 449
Get live-in care of the highest standard
Give us a call, drop us an email or simply fill out the form and one of our specialist care team will get in touch as soon as possible.
Read More About Care in Winchester
Live-in care in Hampshire
Our professional live-in carers in Hampshire provide 24/7 home care and dementia care for the elderly and those in need. Contact us today to discover a higher standard of care with our live-in care services.
Live-in Care in Southampton
Our professional live-in carers in Southampton provide 24/7 home care and dementia care for the elderly and those in need. Contact us today to discover a higher standard of care with our live-in care services.
Five Things to do with Your Elderly Parents in Arlesford, Hampshire
For those who care in Arlesford, Hampshire for an elderly family member, it can be a challenge to find suitable things to do. Here are some ideas.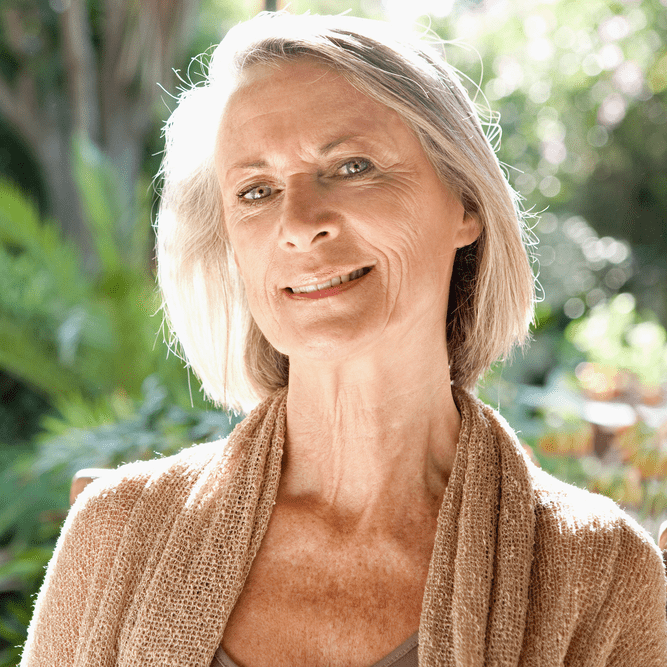 What our customers say
"Judith is absolutely lovely and you could see the fantastic relationship she has with my mum. My mum's smile nearly lit up the whole house when Judith arrived."
– Alison, Edinburgh