At Elder, we provide high-quality private
live-in care
for the elderly and those in need in Thanet.
Or call us, we are here to help
What is live-in care?
It is never easy for an elderly loved one after living a full life of independence to suddenly be faced with the prospect of needing care. To leave behind one's home and community can be a daunting thought, but thankfully, it is no longer the only option for those who need 24/7 support.
Elder's live-in home care service is popular because it allows the safety and companionship that a care home offers, without the need to relocate and adjust to a new way of life. Contact our dedicated care advisors any day from 8 am to 8 pm for more information on the ideal care home alternative.
Why choose live-in care over a care home in Thanet?
The main reason live-in care sounds desirable to so many older people is that it causes the least amount of disruption to the life they are accustomed to. It is easy to get set in our ways, and there is no reason that needing care should mean total upheaval.
As long as your loved one has a spare room, there is really very little your elderly relative would have to change personally to adjust to this kind of care. Essentially, it is down to the Elder carer to fit themselves into your loved ones routine.
While care homes in Thanet can be very beneficial to some people, it is hard for staff to find the time to adapt their care to each resident and as a result, they fit everybody into the same routine which may not accommodate everyone's taste and preferences.
An Elder live-in carer can help your loved one retain relationships they have with neighbours or family, encourage a social life, offer a wonderful source of companionship and all the while, keep your loved one safe and healthy, so concerned families can feel at ease too.
Should your loved one be living with dementia or another condition that makes day to day living slightly more challenging, rest assured knowing that the carers we source are adequately equipped to deliver more complex care and will be matched with your loved one on account of such requirements.
Why is Elder the best care solution in Thanet?
Elder believes that the best way to provide care for somebody is to really get to know the care recipient, including the things they are passionate about, what they dislike, their hobbies, favourite TV shows, you name it. Whatever necessary information can be used to not only deliver the best care but to become a truly valued companion, is the ideal way to make sure your loved one feels safe and comfortable.
Of course, someone new moving into your loved ones home and being there every day will take some getting used to, but this is why we are so meticulous in who we match with your elderly relative and set up a thorough care plan prior to the carer moving in.
Setting up a care plan is essential in helping everyone be on the same page when it comes to what help is required and what is not. Our carers respect that to help someone retain their independence, they need only step in where assistance is explicitly required, so no awkward situations arise.
Our carers are there to make the challenging tasks more manageable, and this can be revised at any time the care needs change. The smoother the transition, the better for everyone involved.
We provide live-in care in Thanet and the surrounding areas
Here at Elder, we provide the highest level of live-in care throughout Thanet. Our compassionate and professional carers can get started in as little as 24 hours.
How could an Elder carer help my loved one enjoy life in Thanet?
In order to keep doing the things your loved one does enjoy, our carers are passionate about keeping your relative healthy and as able as possible.
This means adequate nutrition when it comes to diet and some light exercise where possible, even if it means a stroll to get the morning paper or even the duties required to look after pets. The confidence a live-in carer instils opens up many possibilities for your loved one as there is always someone there to help and reassure.
Perhaps your elderly loved one has always been somewhat of a busy bee, venturing out and about and making the most of living in a beautiful place like Thanet. Or maybe, their care requirements have restricted their ability to enjoy their hometown properly.
Whatever the case, our Elder carers are happy to arrange day trips to any of the beautiful coastal locations in the area. Kingsgate Bay is a great place to start which is dog-friendly, should you want to take along a furry friend, or stroll along Botany Bay for a taste of sea air.
Both of these locations you may recognise from the television as they are popular filming locations thanks to their picturesque chalk cliffs and sandy beaches.
If a trip back in time may tickle your loved one's fancy, there are museums to be found throughout the Thanet district. The Spitfire & Hurricane Memorial Museum in Ramsgate is a great place to browse some impressive planes from the Second World War, or perhaps the rail and train exhibits at Crampton Tower Museums in Broadstairs might be more suited to your relative's pace.
For the literary lovers out there, a visit to the quaint Dickens House Museum and Information Point could pique the interest of those wishing to know more about Dickens connection to the region (the beautiful cottage was an inspiration for Betsy Trotwood's home in the famous book David Copperfield).
There are plenty of options to entice your relative to venture out, and our Elder carers can escort them should your loved one have a car if they are added to the insurance or accompany them in a cab, should the distance be a concern.
But what about their care needs?
Your elderly relatives care needs are always our number one concern. Their condition will be closely monitored at all times, including changes to their appetite, their wellbeing and how much help they need with daily tasks.
If they need help remembering important times to take medicine, doctors appointments or more help with toileting than was at first required, these will be taken care of, and family will be notified of any changes.
Carers are available all over the Thanet region including Broadstairs, Ramsgate and Margate.
How much does live-in care cost?
You may be surprised to learn that live-in care costs can actually be up to 30% cheaper than a room in a residential home, which is excellent value for such dedicated, personalised care.
Standard live-in care with Elder is [live-in-price] per week. There are no hidden costs, and you're free to add additional extras only if you want them, so you can plan your budget with confidence.
Should care be required for an elderly couple, the saving will be even higher and whats more, they wouldn't need to be separated if they have different care requirements like they would for residential care.
Why choose Elder?
Elder is passionate about giving families a choice when it comes to elderly care. When everybody's needs are as varied as peoples personalities, why should options be restricted, when instead they could be celebrated and embraced?
At a time when care homes carry an unpleasant stigma and loneliness amongst the elderly is at an all-time high, we want to enhance the care experience for both recipient and caregiver by establishing strong connections, healthy living environments and independence in later life.
Should you need any more guidance on the next step of your care journey, feel free to contact our advisors with no obligation. We are always happy to help.
Real life story: Colin and Dulcie's story
Dulcie is 102-years-old and lives with her son Colin, his wife Mary, and her Carer Sarah. She has dementia and has had full-time live-in care for over two years.
We talk to the family about the challenges of finding the right care solution for a fiercely independent woman – and how the positive benefits of live-in care with Sarah has transformed all of their lives.
Care in Thanet: Useful Resources
When live-in care just isn't an option, give your loved ones the support they need with a choice of the top local care homes in Thanet.
Services for carers aged 16+ including emotional support, telephone helpline, social activities and events.
Email: support@carers-doverdistrict.org
Address: 80 Middle Street, Deal, CT14 6HL
Call: 01304 364 637
Gardening clubs, coffee mornings, dementia drop-ins and the buddy box meals service – Age UK offer support for older people and their carers in Thanet.
Email: info@ageukthanet.org.uk
Address: Randolph House, Zion Place, Margate, CT9 1RP
Call: 01843 223881
Offering information, emotional support and carers' assessments in Thanet.
Email: tcsp.info@thanetvolunteerbureau.co.uk
Address: Kent Innovation Centre, Thanet Reach Business Park, Millennium Way, Broadstairs, CT10 2QQ
Call: 01843 609336
Kent County Council provides information and advice on all aspects of caring including the carers needs assessment.
Email: social.services@kent.gov.uk
Address: County Hall, Maidstone, ME14 1XQ
Call: 03000 41 61 61
Projects, events and activities for people living with dementia in Thanet and their carers.
Email: dementiafriendlykent@kent.gov.uk
Address: DFC Team, County Hall, Maidstone, ME14 1XX
Call: 0800 500 3014
Fortnightly peer support group for people living with dementia and their carers. Also offers a befriending scheme and COGS group.
Email: enquiries@trinitymargate.co.uk
Address: Trinity Community Resource Centre, St. Marys Avenue, Cliftonville, CT9 3TN
Call: 01843 294229
Get live-in care of the highest standard
Give us a call, drop us an email or simply fill out the form and one of our specialist care team will get in touch as soon as possible.
Read More About Care in Thanet
Live-in Care in Broadstairs
Our professional live-in carers in Broadstairs provide 24/7 home care and dementia care for the elderly and those in need. Contact us today to discover a higher standard of care with our live-in care services.
Live-in Care in Margate
Our professional live-in carers in Margate provide 24/7 home care and dementia care for the elderly and those in need. Contact us today to discover a higher standard of care with our live-in care services.
Live-in Care in Maidstone
Our professional live-in carers in Maidstone provide 24/7 home care and dementia care for the elderly and those in need. Contact us today.
Live-in Care in Kent
Our professional live-in carers in Kent provide 24/7 home care and dementia care for the elderly and those in need. Contact us today to discover a higher standard of care with our live-in care services.
Eight Things To Do With Your Elderly Parents In Kent
For those who care in Kent for an elderly family member, it can be a challenge to find suitable things to do. Here are some ideas.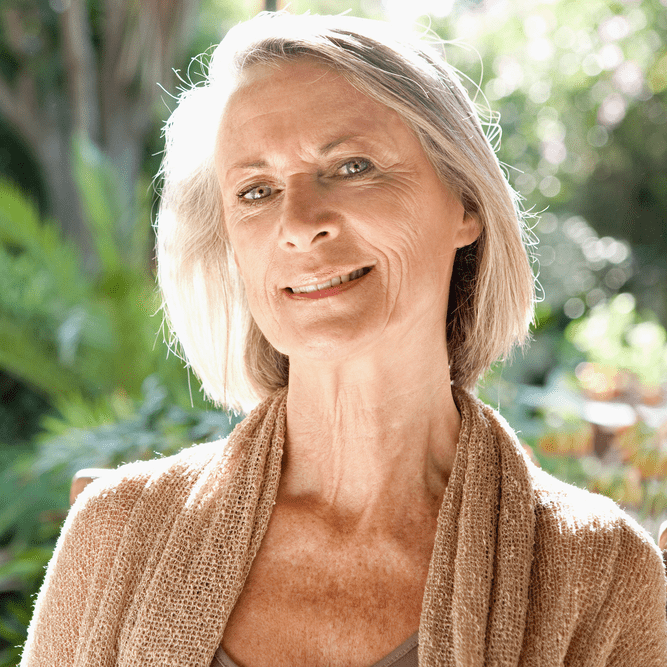 What our customers say
"Judith is absolutely lovely and you could see the fantastic relationship she has with my mum. My mum's smile nearly lit up the whole house when Judith arrived."
– Alison, Edinburgh