Live-in Care in Rochester
At Elder, we provide high-quality private
live-in care
for the elderly and those in need in Rochester.
Or call us, we are here to help
What is live-in care?
Your elderly relative may not be coping well in their own home, leading you to consider whether a place in residential care might be appropriate. But did you know that you can now source a live-in carer, who will move in with your loved one and act as an assistant and enabler, helping them wherever and whenever they need a hand? Less disruptive than a move into residential care, this is a care solution that is proving particularly popular with elderly people throughout the UK.
Would live-in care in Rochester suit my loved one better than residential care?
Whether your relative lives in Rochester itself, or perhaps in Brompton, Frindsbury or Downside, they will have built up a network of neighbours and friends in the area that they would be most reluctant to be parted from. A move at any age can be stressful, but particularly so for elderly people, who may have some memory problems, making it even harder to adapt to new faces and new surroundings.
Elderly people are accustomed to a lifetime of independence, and the majority of them are extremely reluctant to give up control over their own lives and move out of their much-loved and familiar homes. Moving into residential care means adapting to a whole new way of life, full of unfamiliar sounds, sights and even smells. It means going through all of their possessions and items of furniture as they determine what will fit into a room in a care home, and what personal possessions they will be able to take with them.
When you employ a live-in carer to move in with your loved one, you free your relative from the painful process of downsizing their entire life. Instead, they can carry on living exactly as they have been doing, but with the aid of a trusted friend and confidant, who will provide help, support and a friendly face at any hour of the day or night.
Together they can embark on a variety of days out, such as trips to Pentagon Shopping Centre or Strood Retail Park for some retail therapy, or perhaps your loved one would prefer to visit places of interest, such as browsing through the Guildhall Museum, followed by afternoon tea at Tiny Tim's on Northgate. With the help of a live-in carer, your relative can enjoy all of their favourite things.
What tasks and duties does a live-in carer in Rochester carry out?
From simple companion care, through to the more complex care needs of those with Alzheimer's or Parkinson's, an Elder carer can enable any older person to make the most of their life. The carer will spend time chatting over a cup of tea, before tackling a range of household chores, either alongside your loved one, if they enjoy household tasks, or on their own, if your loved one is unable to assist.
We provide live-in care in Rochester and the surrounding areas
At Elder we provide the highest level of live-in care in Rochester. Our compassionate and highly skilled carers are committed to delivering the best level of live-in care to your loved ones.
Shopping, cooking and preparing nutritious meals that are carefully tailored to provide the essential nutrients necessary for good health are important parts of the carers role. Some Elder care recipients have a particular passion for cooking themselves, and in these instances the carer is happy to take a back seat, only stepping in to help when asked to do so. The aim of the carer is to enable your loved one to enjoy doing their favourite things, so they will encourage their care recipients to take the lead when this is appropriate.
If your loved one has a pet, the carer will help out with any pet-care duties that they are unable to carry out, including arranging routine vet appointments with Medway City Veterinary Centre. They will accompany your loved one to medical appointments at Castle Medical Practice, keep prescriptions up to date at Paydens Pharmacy and dispense medicines in accordance with printed instructions.
If your relative has a garden, then the caregiver will lend a hand to keep it tidy and neat. At Elder we endeavour to match the interests of the care recipient and their caregiver, as this gives both parties plenty of common ground, with lots to talk about, and we find that this helps to make the initial process of bonding go much quicker and more smoothly.
How much will live-in care in Rochester cost?
Residential care homes offer staff on hand 24/7, but they have to deal with numerous residents, so are unable to provide the 1:1 care that a live-in carer offers. For this reason alone, you might reasonably expect the cost of live-in care to be more expensive than a care home. In fact, Elder care can be up to 30% cheaper than the average care home fees, with even greater savings to be had if the carer looks after a couple rather than one individual.
Standard live-in care with Elder is [live-in-price] per week. There are no hidden costs, and you're free to add additional extras only if you want them, so you can plan your budget with confidence.
Where can I learn more about Elder live-in care?
We understand that you need time to process all available options, and we are happy to discuss any worries or concerns that you might have about your loved one's care needs. You can call us any day of the week – including weekends – between 8am and 8pm, when we will answer your questions and discuss our live-in care service with you, so that you can make an informed decision.
Real life story: Colin and Dulcie's story
Dulcie is 102-years-old and lives with her son Colin, his wife Mary, and her Carer Sarah. She has dementia and has had full-time live-in care for over two years.
We talk to the family about the challenges of finding the right care solution for a fiercely independent woman – and how the positive benefits of live-in care with Sarah has transformed all of their lives.
Get live-in care of the highest standard
Give us a call, drop us an email or simply fill out the form and one of our specialist care team will get in touch as soon as possible.
Read More About Care in Southampton
Live-in care in Hampshire
Our professional live-in carers in Hampshire provide 24/7 home care and dementia care for the elderly and those in need. Contact us today to discover a higher standard of care with our live-in care services.
Five Things to do with Your Elderly Parents in Arlesford, Hampshire
For those who care in Arlesford, Hampshire for an elderly family member, it can be a challenge to find suitable things to do. Here are some ideas.
Live-in Care: Making Life Safer for the Elderly
How technology Is helping make life safer for those with live-in care. With 3 in 5 people living with dementia getting lost while walking every year we explore the issue of safer walking technology and look at the latest devices.
The Future of Ageing: Enabling Lifelong Productivity and Engagement, the Milken Institute Centre
The Center for the Future of Aging's mission is to improve lives and strengthen societies by promoting healthy, productive and purposeful ageing.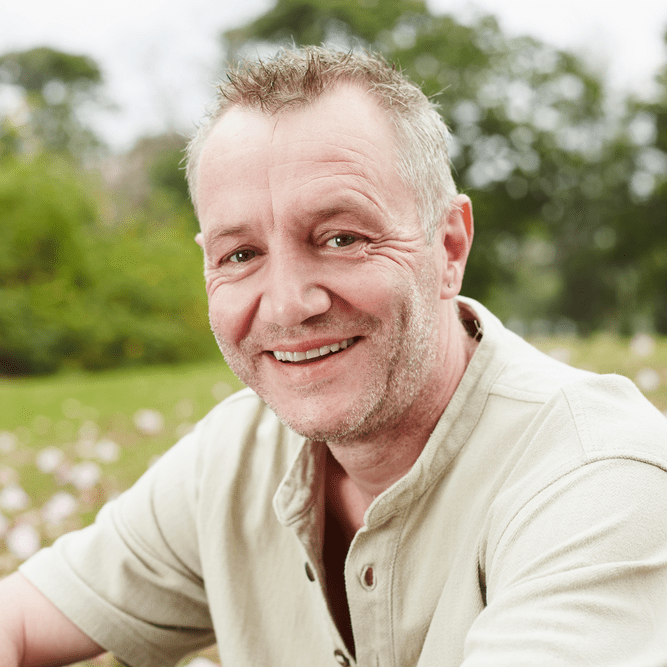 Elder gives me peace of mind
"I have been able to return to my normal life, totally relaxed that my mother is in capable hands with all her needs being more than catered for."
Tom, London