At Elder, we provide high-quality private
live-in care
for the elderly and those in need in Reigate.
Or call us, we are here to help
If you need to organise long-term care for your loved one, then you may initially think of a care home. However, most elderly people don't wish to leave their own home, even if they have reached the stage of needing 24/7 care, so you could instead consider the alternative of live-in care.
Throughout Reigate and in nearby villages, such as Buckland, Redhill and Brockham, Elder provides the highest quality care for the elderly in the security of their own home.
To find out more about Elder's live-in care service, contact our care advisors who are available seven days a week to answer any queries or concerns you may have.
Why is live-in care a better alternative for your loved one than a care home in Reigate?
If you need the peace of mind of knowing that your loved one is safe and well cared for, and also able to remain in the home they love, live-in care is the ideal solution.
As well as benefiting from the one-to-one care provided by a live-in caregiver, they will also enjoy having someone to talk to who will support them to carry on with any hobbies they may relish. This level of individual care is unlikely to be possible in a care home where there are many other elderly people all requiring care.
With a live-in care solution, your loved one will be able to remain in their own community too, close to their neighbours and friends and within easy reach of all the amenities in their locality.
Whatever the level of care your loved one requires, from companion care to the more complex care required by someone who is living with dementia, Elder's highly trained live-in carers are equipped to provide it. This means that enabling your elderly relative to remain at home does not compromise the quality of care that they can receive.
What are the benefits of live-in care?
Live-in care supports your loved one to remain as independent as they can in the environment in which they feel most comfortable. Your relative's individual needs will be discussed, and the help they need will be provided without taking away their ability to make choices in different aspects of their daily life.
It is widely recognised that elderly people are often more motivated when they are in surroundings that are familiar to them, and often participate in physical activities that provide health benefits and keep them fitter and more mobile.
If they enjoy hobbies such as walking or gardening, Elder's live-in carers will encourage your loved one to continue with these and will be there to ensure their safety.
For some elderly people, having a live-in carer can mean that they do not have to give up the pets that they love as they would if they went into a care home. Elder's carers will feed and care for cats and dogs if your loved one is no longer able to manage this alone.
We provide live-in care in Reigate and the surrounding areas
Elder has specialist full-time home care available in Reigate and the surrounding areas. Our live-in care services are provided by compassionate and highly skilled carers.How can my loved one's life in Reigate be enhanced by live-in care?
Needing long-term care and support should not mean that the older person cannot enjoy life outside the home. A live-in carer will explore your loved one's interests and help them to enjoy the things they like to do in their locality.
They may enjoy nature and the outdoors, in which case their carer could accompany them for a stroll at one of Reigate's open spaces such as the Priory Park or Earlswood Common where they can enjoy watching the wildlife on the lake and perhaps visit the coffee house for refreshments before heading home.
In cooler weather, a visit to friends or a shopping trip to The Belfry Shopping Centre may appeal more, but wherever they go, you can be confident that the live-in caregiver will be around to ensure their safety both at home and when out and about.
How does 24-hour care work in Reigate?
Elder will talk to you and your loved one about their individual needs and will draw up a unique care plan for them. This will be tailored to their needs and will indicate what the carer needs to do to ensure that their life is made as comfortable, safe and as full as possible.
Domestic chores such as shopping, cleaning or ironing can be carried out by the carer, and unless your relative prefers to do their own cooking, they will also plan and prepare meals.
As far as personal care is concerned, what the carer does will be determined by your loved one's needs. For example, they may need someone around to ensure that they take their medication correctly and to prompt them to carry out self-care activities such as dressing appropriately or they may need a more significant amount of assistance with mobilising, toileting, personal hygiene or other activities of daily living.
The care plan will document their needs and, if circumstances change, it will be updated to reflect their altered requirements.
Elder's carers will also support your loved one to access health care, perhaps by escorting them to a chiropody appointment at the Westway Clinic or collecting prescriptions from local services such as the Woodhatch Pharmacy.
What does live-in care cost?
Standard live-in care with Elder is [live-in-price] per week. There are no hidden costs, and you're free to add additional extras only if you want them, so you can plan your budget with confidence.
Why is Elder the best choice?
Elder's live-in carers are individually matched to the care recipient so that they can provide the friendship and companionship that make a real difference to your loved one's life on a day-to-day basis.
To find out more about what Elder can offer, call us today for an informal discussion of your loved one's circumstances.
Wendy's care story
Elder customer Wendy talks about her decision to arrange care with us. She discusses how live-in carer works, what she was looking for in a live-in carer and how life has been since they decided on an alternative to the care home.
Care in Reigate: Useful Resources
Anyone caring for or emotionally supporting a partner, friend or family member of any age can access support from this carer-led team.
Email: info@escsa.demon.co.uk.
Call: 01883 745057
Open to all but popular with the 50+ locals, this centre offers fun activities, beauty and hair treatments, food and friendship. It's open weekdays between 9.30am and 4pm and is accessible by all.
Email: enquiries_woodhatch@staywellservices.org.uk
Address: Woodhatch Centre, Whitebeam Dr, Reigate, RH2 7LS
Call: 01737 271030
Every second Sunday of the month (bar August) those living alone are invited to the church hall to enjoy a community lunch and good company.
Email: office@stmarksreigate.co.uk
Address: St Mark's Parish Church, Alma Road, Reigate, RH2 0DA
Call: 01737 210785
Carers can visit this monthly group meeting to share ideas or concerns and enjoy some social time.
Address: Redhill Methodist Church and Centre, Gloucester Road, Redhill, RH1 1BP
Call: 01737 771323
Dedicated support workers offer support, information and advice in person, in writing or via telephone to aid understanding of the challenges living with dementia brings.
Address: 65 Woodham Lane, New Haw, KT15 3ND
Call: 01932 855582
Get live-in care of the highest standard
Give us a call, drop us an email or simply fill out the form and one of our specialist care team will get in touch as soon as possible.
Read More About Care in Reigate
Live-in Care in Weybridge
Our professional live-in carers in Weybridge provide 24/7 home care and dementia care for the elderly and those in need. Contact us today.
Live-in Care in Godalming
Our professional live-in carers in Godalming provide 24/7 home care and dementia care for the elderly and those in need. Contact us today.
Eight Things To Do With Your Elderly Parents In Surrey
For those who care in Surrey for an elderly family member, it can be a challenge to find suitable things to do. Here are some ideas.
Live-in Care in Woking
Our professional live-in carers in Woking provide 24/7 home care and dementia care for the elderly and those in need. Contact us today to discover a higher standard of care with our live-in care services.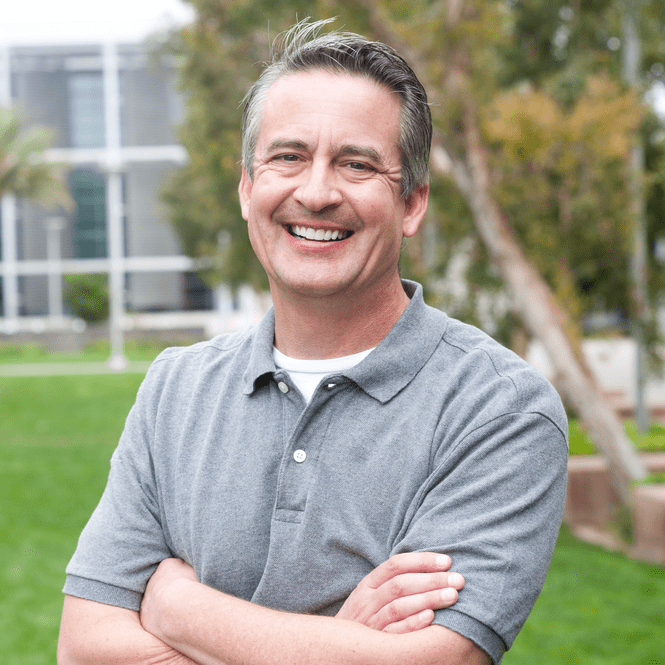 What our customers say
"The security and patience of live-in care has meant my mother has relaxed and her general disposition has improved to no end."
Mark Swansea