At Elder, we provide high-quality private
live-in care
for the elderly and those in need in Oxford.
Or call us, we are here to help
For the majority of people in need of support in their older years, care at home is the ideal solution. While moving into a private care home or residential home entails downsizing and considerable upheaval, receiving in-home care allows your loved one to stay in a familiar setting, surrounded by their treasured possessions and memories.
Remaining in their own home with the support of a live-in carer can help your elderly relative maintain a sense of independent living while giving you peace of mind that they have someone on hand for 24/7 support.
Elder works across the county of Oxfordshire, providing bespoke home care packages which can be tailored to suit your loved one's needs. Whether your relative requires a few weeks of one-to-one care following a fall or illness or needs more long-term assistance at home, Elder can find a suitable caregiver to provide all the care they require.
What is private live-in care in Oxford?
With a live-in care package offered by Elder, a private carer is assigned to your loved one and moves into their home to provide round-the-clock support. Depending on your relative's level of need, the caregiver might assist in a range of supportive tasks, such as helping your relative wash or use the toilet, shopping for groceries, preparing meals and getting them into and out of bed. They will also sit down and share meals with your loved one, helping to ensure that they maintain a healthy diet.
Many of the carers employed by Elder can drive, so adding them to your loved one's car insurance means they will be able to take them to and from appointments or social events, helping them maintain an interesting and varied day-to-day life. If your loved one has pets that they can no longer look after on their own, many of our caregivers will be happy to take on this role too.
How is a carer chosen for my loved one?
Elder believes in offering a personal service to all our clients, which is why we will always try to carefully match your loved one with a carer who shares their hobbies and interests or has a compatible personality. The care we provide is not simply about physical support, but maintaining emotional well-being and offering companionship at what can be a very lonely time of life.
If you're unable to have your elderly relative live with you or to visit them as often as you would like, knowing they have someone who is both carer and friend close by can be of great comfort to everyone.
We carefully select all our carers to ensure we employ only the most well-qualified individuals. If your loved one requires dementia care, we can make sure they receive a carer with all the necessary training. Many of our caregivers have specialist qualifications in Alzheimer's care, or in caring for those with Parkinson's, Multiple Sclerosis and a range of other conditions.
Many people with dementia would find the move to a residential home extremely distressing and may be frightened and disorientated by seeing many different carers on a day-to-day basis. With a carer living in their home, they are guaranteed to see a familiar face who understands their needs. Carers typically work in pairs on fortnightly rotation, so your loved one will always have the continuity of a familiar companion in their home.
We provide live-in care in Oxford and the surrounding areas
Our experience in training and vetting carers ensures that our care recipients always receive the best possible live-in care in and around Oxford.
How is a care plan created?
At the beginning, we will meet with you, your loved one and any doctors, nurses or other healthcare professionals involved in your relative's care, to discuss the level of home help they will need. It's important to establish early on what sort of support your loved one requires, particularly if they are in need of dementia care and may not be able to fully express their wishes further down the line, as the condition progresses.
Once a bespoke package has been created, a carer to suit your loved one will be found as quickly as possible. We can often assign carers at extremely short notice; something that can be particularly important if your relative is about to be discharged from hospital or facing the prospect of finding an emergency place in a care home.
The care plans provided by Elder are flexible. We understand that the level of care your relative requires may well change over time, so our carers are always prepared to adapt and take on additional responsibilities should the need arise.
Can my loved one afford this type of care?
Many people are surprised to learn that the cost of private care packages such as this can be up to 30% cheaper to funding a place in a residential care home. In some instances, Oxfordshire Council may agree to contribute to the cost of this type of care package, if your loved one is deemed eligible for financial support.
Whatever level of care your loved one needs, Elder operates across Oxfordshire and can help create a home care package to suit their requirements. Most elderly people will find that a live-in carer is the best possible option, providing support and companionship and helping them retain a sense of independence for as long as possible.
If you live in Oxfordshire and would like to arrange a consultation or wish to receive more information about our services, please get in touch with Elder today.
---
Real life story: Colin and Dulcie's story
Dulcie is 102-years-old and lives with her son Colin, his wife Mary, and her Carer Sarah. She has dementia and has had full-time live-in care for over two years.
We talk to the family about the challenges of finding the right care solution for a fiercely independent woman – and how the positive benefits of live-in care with Sarah has transformed all of their lives.
Care in Oxford: Useful Resources
This is a registered charity and an established provider of all sorts of care services in the home, whether live-in or visiting. Their website also offers links to other services like a handy-man for help around the home and a local food bank.
Email: care@oxfordshirecrossroads.org.uk
Address: Crossroads Centre, Harberton Mead, OXFORD OX3 0EA
Call: 01865 260 280
A leading national charity has an established shop in central Oxford that offers fundraising and volunteering opportunities.
Address: 21-22 St Clements Street, Oxford
Call: 01865 722898
This is a central Oxford GP surgery offering advice on all aspects of general health. Appointments and prescriptions can be booked online.
Address: 28 Beaumont Street, Oxford, OX1 2NP
Call: 01865 311 811
The council website offers detailed information for all residents of the city, including social care support and welfare information and services like rubbish collections.
Address: St Aldate's Chambers, 109 St Aldate's, Oxford, OX1 1DS
Call: 01865 249811
This service offers advice and support for adult carers looking after someone else aged 18 or over.
Email: carersoxfordshire@oxfordshire.gov.uk
Call: 0345 050 7666
When live-in care just isn't an option, ensure your loved ones receive the support they need with a choice of the top local care homes in Oxford.
Read More About Care in Oxford
Live-in Care in Banbury
Our professional live-in carers in Banbury provide 24/7 home care and dementia care for the elderly and those in need. Contact us today.
Live-in Care in Warwickshire
Our professional live-in carers in Warwickshire provide 24/7 home care and dementia care for the elderly and those in need. Contact us today to discover a higher standard of care with our live-in care services.
Five Things to do with your Elderly Parents in Thame, Oxfordshire
For those who care in Thame, Oxfordshire for an elderly family member, it can be a challenge to find suitable things to do. Here are some ideas.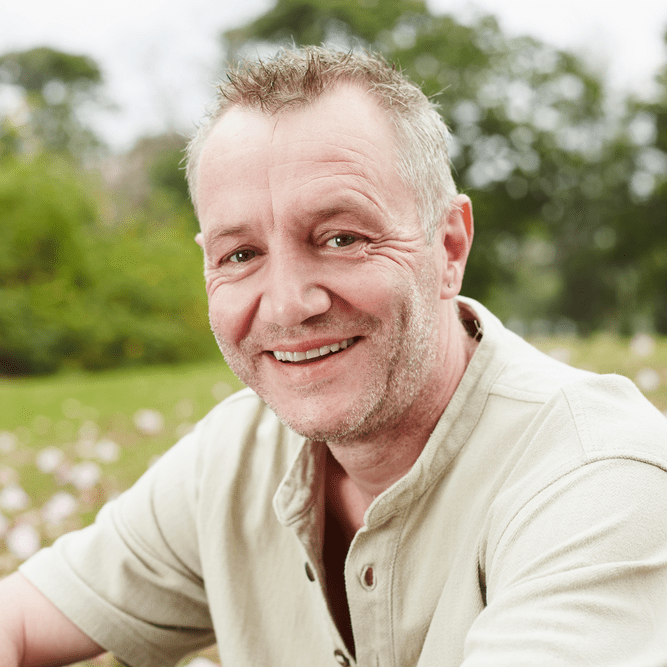 Elder gives me peace of mind
"I have been able to return to my normal life, totally relaxed that my mother is in capable hands with all her needs being more than catered for."
Tom, London