Live-in Care in Middlesex
At Elder, we provide high-quality private
live-in care
for the elderly and those in need in Middlesex.
Or call us, we are here to help
What does live-in care mean?
For an older person who does not want to move into a care home but is no longer able to live alone in their own home due to their increased care needs, Elder live-in care is the perfect alternative that provides all the support they need to maintain as much independence as possible.
Staying in their familiar environment, close to friends and family, can give your loved one the best possible quality of life, and you will have the peace of mind of knowing that they are safe and well cared for 24/7.
What makes live-in care the better alternative to a care home in Middlesex?
This type of care provision is becoming increasingly popular because it can provide all the support your loved one needs in their day to day life, combined with companionship from a carer who moves into their home and gets to know all their preferences and needs.
In later life, people are often quite upset at the idea of change, especially something as big as moving into residential care. Your loved one is likely not to want to move away from their neighbours and community, so a live-in carer can help them to continue with their chosen way of life and even expand their horizons a little by accompanying them to visit nearby attractions.
Age-appropriate days out could consist of visits to Kew Gardens, Osterley Park or Strawberry Hill House. Their carer can also support them in meeting friends at Elmsleigh Shopping Centre or attending the weekly Scrabble group at Staines Community Centre.
Live-in carers will also help with tasks such as collecting prescriptions from outlets such as Broadway Pharmacy, or ensuring that your loved one is able to attend clinic appointments at Staines Health Group.
Whatever your relative's needs, from companion care to the complex interventions that someone living with dementia might require, you can be assured that all their needs will be met by Elder's highly trained carers, whether their home is in Staines-upon-Thames, Sunbury-upon-Thames, Shepperton, Ashford or another Middlesex town.
We provide live-in care in Middlesex and the surrounding areas
At Elder, we provide compassionate and professional live-in care in and around Middlesex. Our meticulously selected carers can be with you in as little as 24 hours.
Why is Elder the best solution for my loved one?
Our carers are aware of the importance of encouraging your loved one to remain as active as they can and will support them in the activities and hobbies they enjoy. We find that the elderly are often far more active in familiar surroundings and likelier to participate in physical activities such as gardening, which has many proven health and therapeutic benefits. Our live-in carers are aware of the positive effects of exercise for the elderly, and will encourage those they are caring for to be active when possible.
If your loved one has pets, live-in care will mean they are able to stay together, unlike in a care home where they would have to be separated, which can cause tremendous upset and grief. It is well-documented that pet ownership promotes many health benefits such as lower blood pressure and reduced stress, so knowing that their live-in carer will ensure their beloved pet is taken care of, can also improve your loved one's wellbeing.
How much live-in care in Middlesex cost?
You may be amazed to learn that live-in care is actually 30% cheaper than care homes in Middlesex. Pair this fact with the benefit of not having to uproot your loved one's whole life, and you can understand why it is now so popular.
Standard live-in care with Elder is [live-in-price] per week. There are no hidden costs, and you're free to add additional extras only if you want them, so you can plan your budget with confidence.
Why choose Elder?
We are always enthusiastic about providing top of the notch one-to-one elderly care across the nation. We want to give care in later life a new connotation: we want to enable freedom and instil confidence in living the fullest life possible in spite of needing support.
Confidence in oneself during this new phase of life starts with confidence in the caregiver. We consider it imperative to bring together carer and recipient on the basis of shared interests and complimenting personalities so a working friendship can evolve.
Elders care support team will accompany you, your loved ones and their caregiver along the journey to offer advice and information seven days a week.
Call us between 8 am and 8 pm and one of our care experts will be delighted to discuss your situation with absolutely no commitment.
Real life story: Colin and Dulcie's story
Dulcie is 102-years-old and lives with her son Colin, his wife Mary, and her Carer Sarah. She has dementia and has had full-time live-in care for over two years.
We talk to the family about the challenges of finding the right care solution for a fiercely independent woman – and how the positive benefits of live-in care with Sarah has transformed all of their lives.
Useful Care Resources in Middlesex
This Middlesex day care charity provides a range of services and entertainment for the elderly and those living with dementia, arthritis and other conditions. Clients visit once a week on a set day.
Email: admin@carers-ashford.org.uk
Address: Homelink Day Respite Care Centre, Hospital Bridge Road, Whitton, Twickenham, Middlesex, TW2 6DE
Call: 020 8255 1992
Friendly, welcoming cafe for carers and those living with dementia. Sociable and safe setting to meet others going through similar stages in life.
Email: admin@stmatthewsyiewsley.org
Address: St Matthew's Church, High Street, Yiewsley, Middlesex, UB7 7QH
Call: 01895 444042
A fun and relaxed singing session designed to help with memory through music therapy. Meet others in similar situations and enjoy singing along as much or as little as desired.
Email: hounslow@alzheimers.org.uk
Address: St Mary's Church, Centenary Hall, Osterley Road, Isleworth, TW7 4PW
Call: 020 8563 0360
Local charity helping unpaid carers by providing respite and support.
Email: info@crossroadscarerk.org.uk
Address: 1 Beverley Court, 26 Elmtree Road, Teddington, Middlesex, TW11 8ST
Call: 020 8943 9421
Support for unpaid carers within the Richmond area, with regular activities, meetings and advice available.
Email: info@richmondcarers.org
Address: 5 Briar Rd, Twickenham TW2 6RB
Call: 020 8867 2380
Relaxed cafe setting, letting people chat and socialise – for those living with dementia, their families and their carers.
Email: harrowandhillingdon@alzheimers.org.uk
Address: Albert Road, Hayes, UB3 4HR
Call: 01923 823999
Get live-in care of the highest standard
Give us a call, drop us an email or simply fill out the form and one of our specialist care team will get in touch as soon as possible.
Read More About Care in Middlesex
Live-in Care in London
Our professional live-in carers in London provide 24/7 home care and dementia care for the elderly and those in need. Contact us today to discover a higher standard of care with our live-in care services.
Live-in Care in Ashford
Our professional carers in Ashford provide 24/7 home care and dementia care for the elderly and those in need. Contact us today.
Live-in Care in Weybridge
Our professional live-in carers in Weybridge provide 24/7 home care and dementia care for the elderly and those in need. Contact us today.
Eight Things to do With Older People in London
For those who care in London for an elderly family member, it can be a challenge to find suitable things to do. Here are some ideas.
How Live-in Care Can Help You Sleep Better
Problems sleeping are common among those with dementia – and inevitably those around them too, whether family members or live-in carers. Help everyone feel better with these simple strategies for a good night's sleep.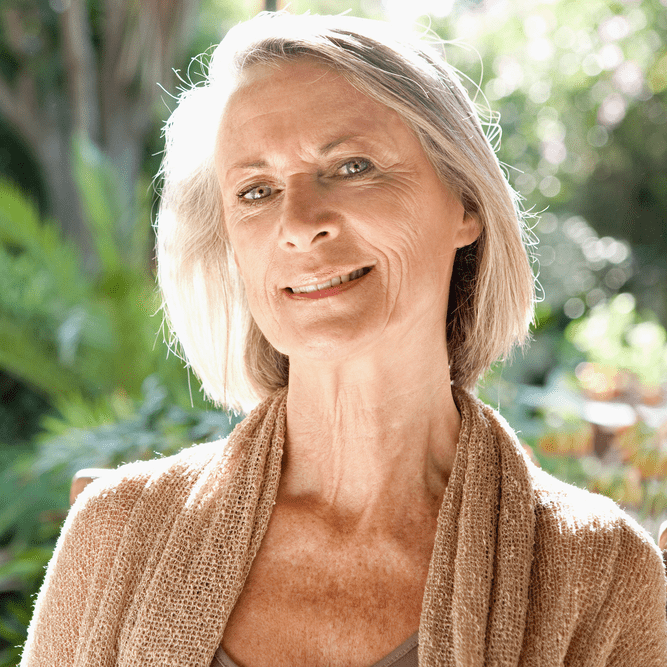 What our customers say
"Judith is absolutely lovely and you could see the fantastic relationship she has with my mum. My mum's smile nearly lit up the whole house when Judith arrived."
– Alison, Edinburgh