Live-in Care in Maidstone
At Elder, we provide high-quality private
live-in care
for the elderly and those in need in Maidstone.
Or call us, we are here to help
What is live-in care?
If you are concerned about a loved one, who may have started to need 24/7 care but is adamant that they do not want to leave the home they love, Elder's live-in care service could be the perfect care home alternative for them. They will receive 24-hour care and companionship, meaning you can rest assured your loved one is both comfortable and sufficiently supported.
Contact our care advisors today for some more advice and guidance about live-in care in Maidstone, anytime from 8 am to 8 pm, seven days a week.
Why choose live-in care instead of a care home in Maidstone?
Perhaps the most appealing part of live-in care is the ease of implementing this kind of help. If your loved one is happy and content in Maidstone, has a good network of friends and family around them and are settled into their own routine but they begin to require more support, the thought of moving to one of the care homes in Maidstone could seem like a huge disruption.
With live-in care, the carer moves in with your relative, helps them to retain their normal routine and independence and gives you the peace of mind that they aren't suffering in a strange new environment.
This is especially helpful when it comes to recipients living with dementia. The care may be more complex but all our carers are adequately trained to deal with the higher level of help should your loved one need it.
Elder provide live-in carers throughout Kent.
Why is Elder the best care solution in Maidstone?
Elder take the time and effort to pair your loved one with not only a professional able to fulfil their care needs but also someone who will get along well with the care recipient. We match people by looking at their hobbies and interests to ensure that both can live together harmoniously. Then we create a plan to outline exactly where help is needed.
The care plan is carefully tailored to fit both your loved one's lifestyle and care requirements. They are encouraged to keep active and healthy, which is more likely to happen naturally when you remain in your own home while having the security knowing should they need help, someone is on hand to provide it.
Home help also dramatically benefits pet owners who could not bear to be parted from their deeply adored animals. If your loved one were to go into a care home, they would have to be separated from their pets which would make the situation even more stressful.
Our caregivers are happy to care for both your relative and any furry friends they may have, gladly taking over duties your loved one may now find tough.
We provide live-in care in Maidstone and the surrounding areas
With live-in care services in and around Maidstone, we can ensure that one of our highly skilled carers can be there to help you around the clock in as little as 24 hours.
How can live-in care ensure that your loved one remains as safe and comfortable as possible at home in Maidstone?
We believe that simply because an individual needs care, this should not make them housebound. Elder's carers will discuss your loved one's favourite activities and hobbies with them, and depending on their situation, support them to continue to enjoy outings or shopping trips, for example.
The local area has many opportunities for an older person to enjoy days out with their carer. If they enjoy shopping, there are the Newnham Court Shopping Village or Fremlin Walk Shopping Centre where they can enjoy a meal and browse their favourite retail outlets.
Leeds Castle and Maidstone Museum are both within easy reach, and if your loved one enjoys the fresh air, a visit to Mote Park is a lovely way in which to spend a few summer hours.
A live-in carer will support your loved one in visiting friends and enjoying their local community safely to their maximum ability.
How does Elder live-in care work?
A unique care plan, tailored to your loved one's individual needs will be created so that their one-to-one carer can provide the support necessary to keep them as comfortable and safe as possible.
Your loved one will be able to choose which areas of daily life they would like help with and how they want their carer to support them. The care plan will be flexible and will be updated if there are any changes in your loved one's circumstances.
The live-in carer will provide as much assistance with personal care as is needed, so if your loved one needs help to get up and dressed in the mornings, this will be done at the time they choose.
Our carers in Maidstone and surrounding locations such as Eccles, Wateringbury and Snodland will also help their care recipients with prescriptions, ordering them and collecting them from local services such as Paydens Pharmacy.
If your loved one needs to attend an outpatients appointment at Maidstone hospital or another clinic, their carer will accompany them and ensure that they understand any instructions or advice they are given.
How much does live-in care in Maidstone cost?
Elder's costs for the live-in care service is £1225 per week. This works out to up to 30 percent less than a care home and an even higher percentage if care is required for a couple.
Why choose Elder?
We are passionately committed to providing the highest standards of live-in care for older people. We ensure that the interests of the care recipient are matched to the caregiver so there is plenty of common ground between the two.
Why not contact our care advisors without obligation to discuss your individual situation and find out how Elder could make life better for your loved one.
Real life story: Colin and Dulcie's story
Dulcie is 102-years-old and lives with her son Colin, his wife Mary, and her Carer Sarah. She has dementia and has had full-time live-in care for over two years.
We talk to the family about the challenges of finding the right care solution for a fiercely independent woman – and how the positive benefits of live-in care with Sarah has transformed all of their lives.
Care in Maidstone: Useful Resources
Provides many support services for older people and their carers. Also hosts events and activities such as exercise classes and a dementia-friendly walk and offers advice and information on all aspects of ageing.
– Email: info@ageukmaidstone.org.uk
– Address: 7 Mill Street, Maidstone, ME15 6XW
– Call: 01622 753618
Support for older people, including the Take a Break group that meets each Monday at 2pm for social activities and refreshments.
– Email: enquiries@GCC Maidstone.ORG.UK
– Address: Grace Community Church, Grove Road, Maidstone, Kent, ME15 9AR
– Call: 0300 365 0625
Offers independent support to help people find the services they need and organises events and activities.
– Email: info@healthwatchkent.co.uk
– Address: Healthwatch Kent, Seabrooke House, Church Road, Ashford, Kent, TN23 1RD
– Call: 0808 801 0102
The council website offers information for carers about getting social care support, provides care advice and financial advice and offers volunteering opportunities.
– Email: county.hall@kent.gov.uk
– Address: County Hall, Maidstone, ME14 1XQ
– Call: 03000 41 41 41
When live-in care just isn't an option, give your loved ones the support they need with a choice of the top local care homes in Maidstone.
Helps older people by providing advocacy from trained volunteers if they need support in sorting out problems, filling in forms or negotiating care services.
– Email: lenham@cropkent.org.uk
– Address: 9a High Street, Lenham, Kent ME17 2QD
– Call: 01622 851200
Involve Kent brings older people together through social activities, providing advice and information and practical support from volunteers.
– Email: office@involvekent.org.uk
– Address: Maidstone Community Support Centre, 39-48 Marsham Street, Maidstone, Kent, ME141HH
– Call: 01622 677337
Read More About Care in Maidstone
Eight Things To Do With Your Elderly Parents In Kent
For those who care in Kent for an elderly family member, it can be a challenge to find suitable things to do. Here are some ideas.
How to Make Homes Safer for Older People
Whether due to slower reaction times or simply not being able to avoid risks, elderly people are far more likely to suffer a fall or other injury when at home.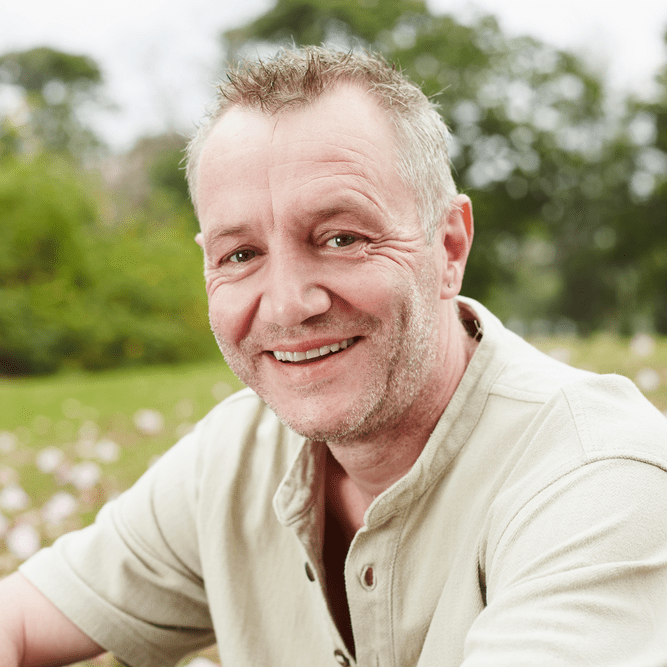 Elder gives me peace of mind
"I have been able to return to my normal life, totally relaxed that my mother is in capable hands with all her needs being more than catered for."
Tom, London