At Elder, we provide high-quality private
live-in care
for the elderly and those in need in Horsham.
Or call us, we are here to help
In the UK, our quality of life has never been so good and we are living longer, healthier and more social lives than ever before. The same is true for older people too, who enjoy a great deal more independence in their daily lives than previously. For this reason and many others, more and more people are choosing to stay in their own homes rather than moving into residential care.
So, if your loved one is satisfied with their living arrangements at home and only needs someone there to help keep them safe, arranging home care could be the ideal solution.
How does home care work?
Live-in care provides round the clock complex and personal care at home. A trained live-in carer comes to live in the care recipient's own home to help with all aspects of daily life. This carer has experience helping older care recipients living with long-term illnesses and conditions, such as reduced mobility, Alzheimer's disease and other forms of dementia. During their engagement, they will remain with your loved one day and night.
Their duties may also include light housework, personal care, complex care and companionship. Cooking meals, making tea, cleaning up and, of course, helping your loved one with dressing and using the toilet is only part of what they do. The carer is there to offer companionship and support, making living at home a pleasurable experience.
Being on hand for any emergency is also an important part of the job. Many of our care recipients are still very active and according to their personalised care plan devised by Elder, simply want someone around. Having their own carer means heading out for the day to go shopping or to visit the doctor is a much safer experience.
The carers Elder work with will also encourage their care recipient to take mornings out or to enjoy time in the garden. At Elder, we understand this is an essential part of staying fit and active.
Finding a live-in carer in Horsham
Locating a live-in carer in Horsham is as easy as picking up the phone. Once engaged to take care of your loved one's care, Elder get to work finding the right live-in carer for them.
As part of our fully managed service, we first consult you, the care recipient and any relevant medical providers to design a suitable care plan. We will then send you and the care recipient details of a potential carer for their approval. If all goes well, this carer could be with your older relative in no time at all.
Live-in care in Horsham and the surrounding areas
We provide specialist dementia care, home care and live-in care in Horsham and throughout the South East of England. Our highly skilled and compassionate carers are committed to providing the best possible care for your loved one.
Staying healthy and active
The market town of Horsham is a wonderful place for retirement and a good reason for staying in the area are the various things to do. Your elderly loved one might like to start their day in the open pedestrianised square known as the Carfax and the surrounding shops.
For those who prefer to sight-see, The Parish Church of St. Mary the Virgin is a short stroll away down the causeway. The church is considered the oldest building in Horsham but thanks to its wide aisles, it is easily accessible to wheelchairs.
A little further afield, residents and visitors alike can find the town's park, and within the park itself Park House Garden offers a landscaped sensory garden that was specifically designed with the elderly and disabled visitor in mind. The Conservatory Café offers a great opportunity to take a seat and to listen to concerts on the nearby brass band podium and to enjoy a well-earned cup of tea and slice of cake after a stroll around the gardens.
How much home care in Horsham cost?
Standard live-in care with Elder is [live-in-price] per week. There are no hidden costs, and you're free to add additional extras only if you want them, so you can plan your budget with confidence.
Why choose Elder?
The only downside to hiring a live-in carer is the administration. Making sure that you find the right person and arrange cover for when they are sick or on holiday can be a real headache. At Elder, we understand this and work hard to make sure that we take all the worry of the requires admin out of your hands.
We take on all aspects of the hiring and training process to ensure that your older relative's carer meets all expectations. Our back office team is also highly professional with a wealth of live-in care management experience. This is one of the many reasons why our customers highly recommend us. We are passionate about ensuring the very best service for our care recipients.
Choosing Elder for your older relative's long-term care needs could be the best possible decision. As a fully managed service, Elder's care support team will be with you every step of the way to provide any information or support you require. Call us to find out more and our care advisors will be happy to answer any questions you may have any day of the week between 8am and 8pm.
Real life story: Colin and Dulcie's story
Dulcie is 102-years-old and lives with her son Colin, his wife Mary, and her Carer Sarah. She has dementia and has had full-time live-in care for over two years.
We talk to the family about the challenges of finding the right care solution for a fiercely independent woman – and how the positive benefits of live-in care with Sarah has transformed all of their lives.
---
Get live-in care of the highest standard
Give us a call, drop us an email or simply fill out the form and one of our specialist care team will get in touch as soon as possible.
Read More About Care in Horsham
Live-in care in Hampshire
Our professional live-in carers in Hampshire provide 24/7 home care and dementia care for the elderly and those in need. Contact us today to discover a higher standard of care with our live-in care services.
Live-in Care in Surrey
Our professional live-in carers in Surrey provide 24/7 home care and dementia care for the elderly and those in need. Contact us today to discover a higher standard of care with our live-in care services.
Live-in Care in Woldingham
Our professional live-in carers in Woldingham provide 24/7 home care and dementia care for the elderly and those in need. Contact us today to discover a higher standard of care with our live-in care services.
Live-in care in Virginia Water
Our professional live-in carers in Virginia Water provide 24/7 home care and dementia care for the elderly and those in need. Contact us today.
Five Things to do with your Elderly Parents in Sevenoaks, Kent
For those who care in Sevenoaks, Kent for an elderly family member, it can be a challenge to find suitable things to do. Here are some ideas.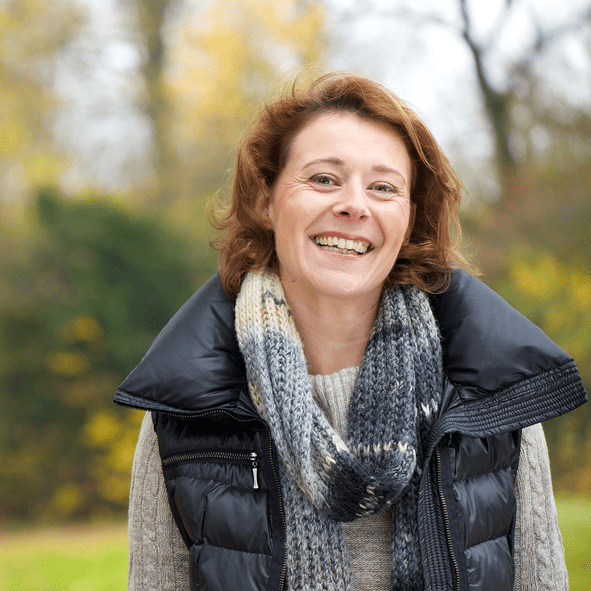 What our customers say
 "It is reassuring to know that my father is being cared for by someone who understands his needs and his dementia symptoms." –Patricia, Norwich