Live-in Care in Guildford
At Elder, we provide high-quality private
live-in care
for the elderly and those in need in Guildford.
Or call us, we are here to help
What is live-in care?
At Elder, we provide high-quality and affordable live-in care for the elderly, in and around Guildford, helping the older generation to remain happy and independent in the comfort of their own homes.
Elder provides professional caregivers who offer 24/7 live-in care assistance, providing help with anything from cooking to advanced dementia care. Such support provides a kinder alternative to residential care and avoids the stress and upset that a move can cause an elderly loved one.
A residential move into one of the care homes in Guildford means that your loved one has to go through their much-loved possessions, which can be very distressing. Thanks to our 247 care-at-home packages, your loved one can keep their much-loved treasures and mementoes, which can help with retaining memories.
Live-in Care overview
Many are surprised to discover that the cost of private care packages such as Elder's can be up to 30% cheaper to fund a place in a residential care home. If you opt for this type of in-home care in the Guildford area, Elder will work to select the ideal carer for your loved one.
In addition to choosing a caregiver with the appropriate attributes and experience, they will also match them with the care recipient according to other factors such as personality, interests and background.
The live-in carer will move into your loved one's home provide all the support they need. As well as providing help with personal care, the carer will also offer domestic support. Meal preparation, laundry, shopping and housework can all be encompassed in your live-in care package, making this a cost-effective way to support your loved one in remaining as independent as possible in their own familiar environment.
Another benefit to 24-hour care is that it can enable your loved one to continue with their favourite activities and hobbies. The carer can also support your loved one in social activities and help them to remain in contact with friends and other family members.
Carers usually operate on a rota basis with one other carer, i.e. two weeks on/two weeks off. This arrangement ensures that your loved one benefits from a continuity that would be impossible in other care situations and that a strong friendship can develop between them and the carer. Getting to know your loved one well helps the one-to-one carer to provide the best, tailored care possible. They also become familiar with their likes and dislikes and how they prefer things to be done.
Elderly care is often as much about companionship as physical help. If your loved one is lonely and living by themselves but does not want to face the upheaval and constraints that moving into a care home would involve, the companionship provided by a 24-hour carer is invaluable.
The reassurance of knowing that there is always someone in the house to provide 24/7 assistance can make a real difference to your loved one's quality of life. This reassurance also extends to other family members who may previously have worried that their relative might be at risk of harm when they were alone, i.e. tripping or falling.
What does a live-in carer do?
At Elder, we pride ourselves on our compatibility matching. We take into account your loved one's personality, hobbies and interests, and we endeavour to place a carer who we think will be compatible. If for any reason your loved one does not feel that they bond with their carer, we'll do our best to find a replacement as quickly as possible.
The carer will do as much, or as little, as required so your loved one doesn't feel like they're losing their independence. Your live-in carer can help with anything from support with housework, shopping, outings and meal preparation, through to personal care such as help with bathing and dressing.
What can my loved one do in Guildford?
There are many things for your loved one to do and see in Guildford. Hatchlands Park is on their doorstep which is The National Trust mansion which is now a family home, containing tenant Alec Cobbe's collection of paintings and fine furniture. With the companionship of their live-in carer, they can wander around the impressive building and stunning gardens before enjoying tea and cake in the cobbled courtyard.
If your elderly loved one enjoys the great outdoors they can take a book and a blanket and sit down beside Dapdune Wharf in Guildford, where a tranquil waterway runs for nearly 20 miles through the heart of Surrey. While they are there, they can pop in to the award-winning visitor centre which tells the story of the navigations and the people who lived and worked on them.
Guildford is also packed with history, so if they're feeling adventurous, they can visit Guildford Castle and head to the top of the Great Tower for a 360-degree panoramic view of Guildford and the beautiful surrounding countryside.
With the help of their live-in carer, they can also enjoy a trip to Loseley Park, providing stunning views towards the North Downs. They can enjoy a leisurely walk around the elegant Walled Garden and down to the picturesque lake before having a bite to eat at the The Wisteria Tearoom, which serves open sandwiches, homemade soups and, of course, delicious cream teas. Outings ike this are integral to maintaining their mobility and independence.
Knowing that your loved one is safe, comfortable, well-nourished and in good hands provides peace of mind for the whole family. It means that you can relax and enjoy their company, without worrying about if they've been out the house or whether they're lonely. Should your relative's needs increase over time, the caregiver/companion will provide more help as required.
We are always happy to discuss your individual requirements for care in the home and offer a tailored care package, so contact us for a no-obligation chat, and discover the difference that Elder care could make for all the family.
Real life story: Colin and Dulcie's story
Dulcie is 102-years-old and lives with her son Colin, his wife Mary, and her Carer Sarah. She has dementia and has had full-time live-in care for over two years.
We talk to the family about the challenges of finding the right care solution for a fiercely independent woman – and how the positive benefits of live-in care with Sarah has transformed all of their lives.
Useful Care Resources in Guildford
Surrey County Council provides a range of services for adults, including advice and support for the elderly.
Email: contactcentre.adults@surreycc.gov.uk
Address: Surrey County Council, Merrow Lane, Merrow, Guildford, Surrey, GU4 7BQ
Call: 0300 200 1005
Guildford Town Action Dementia Alliance aims to make Guildford an easy and accessible area for anyone with dementia.
Email: dementiafriendlysurrey@alzheimers.org.uk
Offering workshops, meetings, advocacy, training and support to carers throughout Surrey, Action for Carers Surrey is a fantastic resource for anyone in a caring role.
Email: CarerSupport@actionforcarers.org.uk
Call: 0303 040 1234
A Dementia Navigator provides practical and emotional help and support to anyone with a diagnosis of dementia in the Guildford region.
Email: surrey@alzheimers.org.uk
Address: Guildford Dementia Support, 83 Portsmouth Road, Guildford, Surrey, GU2 4BS
Call: 01932 855582
Designed to provide unpaid carers with a break, Crossroads Cafes offer older people with memory impairment a chance to mingle and socialise in a friendly environment, and engage in stimulating activities according to their preferences and needs.
Email: enquiries@crossroadscaresurrey.org.uk
Address: Guildford Alzheimer's Care Café, Worplesdon Cricket Club, Worplesdon Memorial Ground, Bagshot Road, Worplesdon, Guildford, GU3 3PX
Call: 01372 869970
When live-in care just isn't an option, give your loved ones the support they need with a choice of the top local care homes in Guildford.
Read More About Care in Guildford
Eight Things To Do With Your Elderly Parents In Surrey
For those who care in Surrey for an elderly family member, it can be a challenge to find suitable things to do. Here are some ideas.
Eight Things to do With Older People in London
For those who care in London for an elderly family member, it can be a challenge to find suitable things to do. Here are some ideas.
What Are the Benefits of Home Help?
There are some major benefits to receiving home help aside from helping your loved one to remain independent.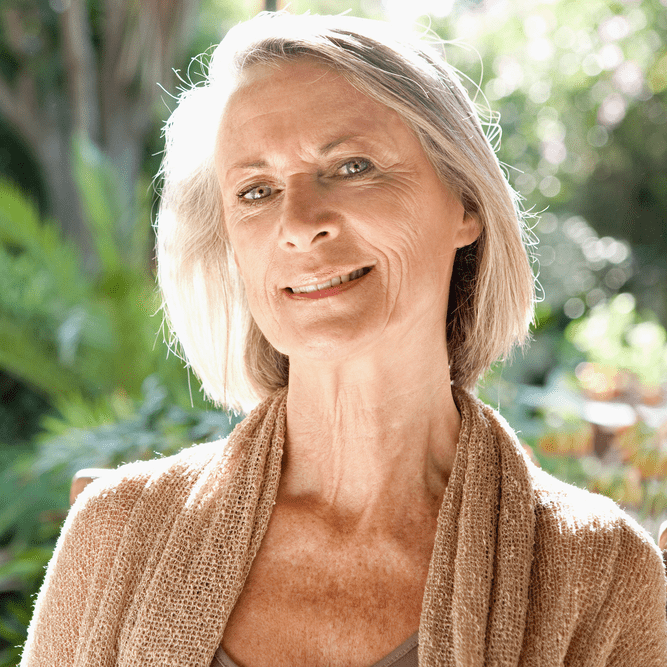 What our customers say
"Judith is absolutely lovely and you could see the fantastic relationship she has with my mum. My mum's smile nearly lit up the whole house when Judith arrived."
– Alison, Edinburgh