Live-in Care in Folkestone
At Elder, we provide high-quality private
live-in care
for the elderly and those in need in Folkestone.
Or call us, we are here to help
0333 920 3648
If you have an elderly relative whose condition means that they now need long-term care, but they don't want to leave their own home, Elder's live-in care service could be the solution you're looking for.
What is live-in care?
Live-in care is the alternative to a care home that has become increasingly popular in recent years. A dedicated live-in caregiver moves into your family member's home and provides all the support and assistance they need to remain safe and comfortable. The carer simply needs a room of their own where they can relax and an internet connection. Kitchen and bathroom facilities can be shared with your elderly relative, so this option works for the majority of older people.
Our care advisors will be pleased to answer any specific questions you may have about how Elder's live-in care service in Folkestone can provide the care your relative needs. Call any day between 8am and 8pm to find out more.
Why is live-in care in Folkestone preferable to a care home?
The level of care that your elderly relative can expect from a dedicated one-to-one carer is much higher than that often provided in care homes, because the caregiver has only the care recipient's needs to focus on. In addition to meeting their individual physical needs, Elder's carers will also provide companionship for your relative and support them to continue enjoying hobbies and activities.
Many older people become upset by change, and moving into a care home can be very stressful. Enabling the older person to remain in their own home and community means that they can continue to see friends and neighbours.
Opting for live-in care from Elder for your family member means that you won't have to worry about how they are coping with life in the unfamiliar environment of a care home.
Who can benefit from live-in care?
Because Elder's carers are highly trained and experienced, they are able to support people with a wide range of needs. If your family member has heart disease, arthritis, Parkinson's disease, dementia or another long-term condition, our carers will be able to provide the care they need in the comfort of their own home.
Elder has caregivers able to move into homes in the town itself and in surrounding villages such as Sandgate, Capel-le-Ferne and Newington.
We provide live-in care in Folkestone and the surrounding areas
Live-in care is a great solution for long-term care support, our compassionate carers in the Folkestone area are committed to providing the highest level of live-in care and can be with you in as little as 24-hours.
How does live-in care work?
A unique care plan will be created for your elderly relative in which their individual needs are recorded. Their one-to-one caregiver will do whatever is necessary to ensure they remain safe and as comfortable as possible.
For example, if your family member needs assistance with aspects of personal care such as washing, getting dressed or mobilising, their caregiver will assist them in the way they prefer and at the time they choose. Similarly, they will provide any help needed with domestic chores such as cleaning, cooking or ironing.
What the carer actually does depends on your relative's individual situation, and if there are any changes in their condition or circumstances, the care plan will be adapted as necessary.
Elder's carers will also help your older relative with prescriptions if needed, ensuring that they are ordered regularly and collected from a local service such as Folkestone Health Centre.
How can live-in care improve your relative's quality of life in Folkestone?
Having a dedicated one-to-one carer can make it possible for your family member to enjoy their neighbourhood safely. If they like to go shopping, for example, to the Bouverie Place Shopping Centre, their carer will accompany them so you can be confident that there is always someone around should they need any help.
Folkestone has a great deal to offer its older residents. There are lovely walks, such as along the clifftop promenade known as The Leas or in Kingsnorth Gardens close to the town centre.
When the weather is not so good, a visit to Folkestone Museum could be interesting. The museum is fully wheelchair accessible so is a good choice for anyone whose mobility is limited.
If your family member owns their own car, their caregiver could chauffeur them further afield, perhaps driving out along the coast or visiting the Kent Downs on a summer day.
Having a one-to-one carer will enable your relative to visit friends and make the most of all their community has to offer.
What makes Elder the best care solution?
Our nationwide service is recognised as a way of enabling an older person to maximise their independence whilst enjoying living in their own home with the support they need in their daily life.
Our carers are well aware of the importance of physical activity in later life and will encourage your family member to continue participating in activities they enjoy. This could be anything from walking to gardening that will ensure that they don't lose their mobility due to sitting in a chair all the time.
If your relative is a pet owner, their carer will also help with the care of cats or dogs, enabling the care recipient to continue enjoying having their beloved animals around. This can also be beneficial in health terms as pet ownership is known to be linked to lowered blood pressure and reduced stress levels.
What is the cost of live-in care?
The weekly charge for live-in care from Elder starts at just [live-in-price], up to thirty percent lower than a care home could cost.
For a no-obligation chat about how Elder could enhance your relative's life, give us a call today.
Real life story: Colin and Dulcie's story
Dulcie is 102-years-old and lives with her son Colin, his wife Mary, and her Carer Sarah. She has dementia and has had full-time live-in care for over two years.
We talk to the family about the challenges of finding the right care solution for a fiercely independent woman – and how the positive benefits of live-in care with Sarah has transformed all of their lives.
Get live-in care of the highest standard
Give us a call, drop us an email or simply fill out the form and one of our specialist care team will get in touch as soon as possible.
Read More About Care in Folkestone
Eight things to do with your elderly parents in Eastbourne
For those who care in Eastbourne for an elderly family member, it can be a challenge to find suitable things to do. Here are some ideas.
Five Things to do with Your Elderly Parents in Midhurst, Sussex
For those who care in Midhurst, Sussex for an elderly family member, it can be a challenge to find suitable things to do. Here are some ideas.
Five Things to do with your Elderly Parents in Lewes, Sussex
For those who care in Lewes, Sussex for an elderly family member, it can be a challenge to find suitable things to do. Here are some ideas.
Five Things To Do With Your Elderly Parents In Arundel, West Sussex
Historic locations are mostly accessible here, meaning that everyone can enjoy everything that Arundel has to offer, which is ideal for your elderly loved ones.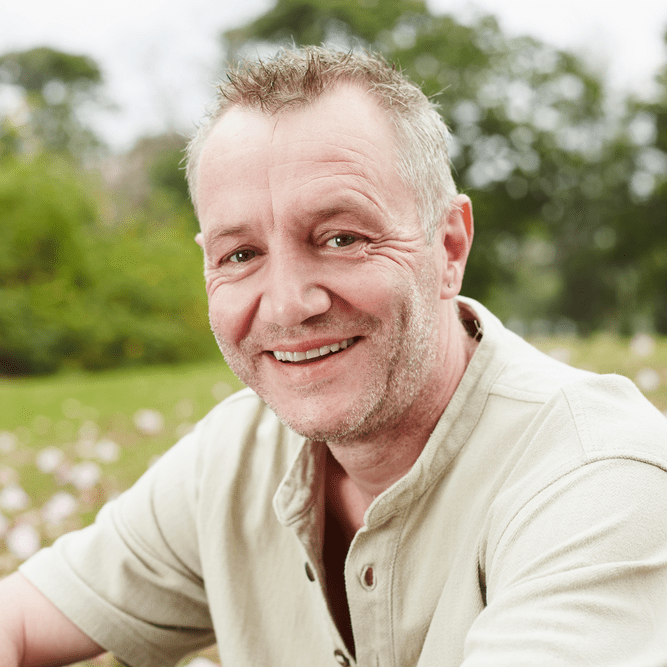 Elder gives me peace of mind
"I have been able to return to my normal life, totally relaxed that my mother is in capable hands with all her needs being more than catered for."
Tom, London