At Elder, we provide high-quality private
live-in care
for the elderly and those in need in Epsom.
Or call us, we are here to help
At Elder, we provide high-quality and affordable live-in care for the elderly, in and around Epsom, helping members of the older generation to live a happy and comfortable life in the comfort of their own homes.
Why choose in-home care?
Most elderly people aren't happy about the idea of going into residential care and leaving the home they have lived in for many years. Moving into a care home is often frightening for older people and can cause upset and distress. Of course, many care homes in Epsom offer exemplary levels of service, but it's not surprising that so many members of the older generation are reluctant to leave the comfort of their own homes.
They have grown up in the era of independent living, and many of them dread the thought of entering residential care where their independence is taken away from them. Most older people fear losing contact with familiar faces and places in their local neighbourhood.
Live in-care provides a new opportunity for the elderly to remain in their own homes. Surrounded by familiar things, your loved one can benefit from dedicated one-to-one attention from an experienced caregiver, who is available to provide 24/7 care whenever and wherever it is needed.
What does a live-in carer do?
A live-in caregiver moves into your loved one's home and provides assistance 24/7. Unlike in a care home environment, where staff may be allocated to different duties each day, a resident carer in your loved one's home can offer your elderly relative dedicated one-to-one assistance at all times.
This can range from help with getting out of bed in the morning and getting washed and dressed to support with making breakfast and ensuring that they take medication according to the doctor's instructions. Shopping trips and outings together mean that your loved one is never lonely or confined to their home, due to lack of company or transport.
Epsom is a town full of things to do, so with the help of their carer, your elderly relative could enjoy visits to the leading spa town which is steeped in horse racing history. Meanwhile, you can relax knowing that your loved one is living life to the full.
Because the carer is always at hand, your loved one has someone available to talk to and share stories with. If they need help at any point, the carer is able and willing to assist in any way they can. After helping with undressing and bathing at the end of the day, the carer is just yards away throughout the night, so if your loved one needs help it is always available. Carers are also trained in medical emergencies, so you don't have to lie awake worrying about whether your loved one is okay.
Many of our carers have specialised training in dementia and Alzheimer's care, which gives you extra peace of mind. You won't need to worry about your loved one wandering off and getting lost, or whether they have remembered to eat or have left the cooker on. You can rest assured that your carer will be patient and understanding and that they will be able to cope with the challenging behaviour that can sometimes arise from these conditions.
We provide live-in care in Epsom and the surrounding areas
Live-in care is the perfect solution for long-term care, we provide the highest skilled and compassionate live-in carers in and around Epsom.
What if my loved one doesn't like their carer?
At Elder, we understand that finding a carer who is compatible with your loved one is extremely important. That's why we work with you and your loved one to find the best match for your particular circumstances.
We try to place carers with similar hobbies and interests to the client, to encourage a natural bond to form. In most cases, we find that strong friendships quickly form, and the elderly are happier being cared by someone that they are familiar with.
Your live-in carer becomes a friend and a companion, and our clients frequently report that their lives transformed for the better. Having someone to chat to and share a joke with can foster a great sense of wellbeing, which is important for both parties.
In the unlikely event that your loved one and their assigned carer do not seem to 'gel', we will do our very best to find someone more suitable straight away. We want you and your loved one to be entirely happy with our service, and we'll go to extraordinary lengths to ensure that this is the case.
How do I access private live-in care?
At Elder, we are always happy to have a chat about your situation, either over the phone, or online if you prefer. Our Advisors are easy to talk to and understand your worries and concerns. We will always talk through any concerns that you might have. You may also be surprised to learn that the cost of private care packages such as Elder's can be up to 30% cheaper than alternative care options.
Call us today to discuss our private care at home packages, and you and your loved one could be benefitting from our services sooner than you might think. We usually aim to have a caregiver in place within 24 hours, so get in touch now to find out how Elder can help you.
Real life story: Colin and Dulcie's story
Dulcie is 102-years-old and lives with her son Colin, his wife Mary, and her Carer Sarah. She has dementia and has had full-time live-in care for over two years.
We talk to the family about the challenges of finding the right care solution for a fiercely independent woman – and how the positive benefits of live-in care with Sarah has transformed all of their lives.
Care in Epsom: Useful Resources
A welcoming space for older people, those living with dementia, and their carers. Activities, classes, advice sessions etc are on offer.
Email: wellbeingcentre@epsom-ewell.gov.uk
Address: Wellbeing Centre & Longmead Social Centre, Sefton Road, Epsom, Surrey, KT19 9HG
Call: 01372 727583
The focus is on leisure learning for mental well-being, with groups on things such as history, language or crafts, and some trips out too.
Contact form: https://u3asites.org.uk/epsom-ewell/contact
Enjoy a simple meal twice a month with others over 60. Make new friends, and enjoy some relaxed company.
Call: 01372 720825
This charity offers a variety of services including advice and information, social opportunities and DIY help to older members of the community.
Contact form: http://ageconcernepsom.org.uk/contact-us/
Address: Old Town Hall, The Parade, Epsom, Surrey, KT18 5AG
Call: 01372 732456
Comprehensive support system offering practical, social and emotional support to carers of all ages.
Email: info@actionforcarers.org.uk
Address: Astolat, Coniers Way, Guildford GU4 7HL
Call: 01483 302748
When live-in care just isn't an option, give your loved ones the support they need with a choice of the top local care homes in Epsom.
Get live-in care of the highest standard
Give us a call, drop us an email or simply fill out the form and one of our specialist care team will get in touch as soon as possible.
Read More About Care in Epsom
Live-in Care in Surrey
Our professional live-in carers in Surrey provide 24/7 home care and dementia care for the elderly and those in need. Contact us today to discover a higher standard of care with our live-in care services.
Live-in Care in Guildford
Our professional live-in carers in Guildford provide 24/7 home care and dementia care for the elderly and those in need. Contact us today.
Eight Things To Do With Your Elderly Parents In Surrey
For those who care in Surrey for an elderly family member, it can be a challenge to find suitable things to do. Here are some ideas.
How to Find a 24-Hour Live-In Carer
If your loved one needs someone to help with their care needs, it can be advantageous to find a live-in carer who can provide 24/7 care at home support.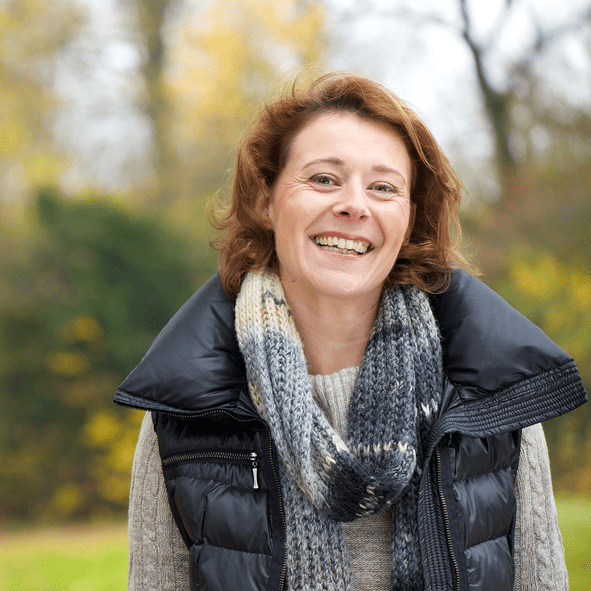 What our customers say
 "It is reassuring to know that my father is being cared for by someone who understands his needs and his dementia symptoms." –Patricia, Norwich