Live-in Care in Elmbridge
At Elder, we provide high-quality private
live-in care
for the elderly and those in need in Elmbridge.
Or call us, we are here to help
What's live-in care?
Until fairly recently, your only options for an elderly relative who was struggling to cope in their own home was to move them in or look for a place in a residential care home. In today's busy world, most families simply don't have the time or resources to provide full-time care, whilst residential care is often not the preferred choice for your loved one.
Live-in care provides an alternative option, as it allows your loved one to remain in their own home. A dedicated caregiver moves in with them and is on-hand for 24 hours a day, providing valuable help and assistance whenever it is needed.
Why is live-in care the better alternative to a care home in Elmbridge?
Whether your elderly relative lives in Walton-on-Thames, Esher, Weybridge or one of the many other towns and villages in the district, they will have built up a network of friends and neighbours. Most of us dislike change and for elderly people, in particular, change can be confusing and distressing. Opting for live-in care in your loved one's own surroundings allows them to retain their independence, whilst reassuring you they are safe, comfortable, well-fed and properly cared for each and every day – and night.
Even the best residential care homes are constrained by staff rotas and ratios. It's difficult for them to provide a sufficient continuity of care. However, a single dedicated carer, living with your loved one as a part of the family, is on-hand all the time, aiding and assisting them so they can continue to do the things they enjoy. The caregiver will make sure they can enjoy time out of the house, whether on a trip to the Heart Shopping Centre, a visit to the London Bus Museum, or just a gentle stroll around the wheelchair-friendly Painshill Park. Whatever your elderly relative's interests and hobbies, a live-in carer will support and facilitate them at every turn.
Why is Elder the best care solution in Elmbridge?
At Elder, we find many of our care recipients have gardens they have lovingly tended and enjoyed for many years. Many of our clients' loved ones have cherished pets, that the majority of care homes simply cannot accept for health and safety reasons. Hiring a live-in carer means your loved one won't have to leave their home and familiar surroundings, as the carer will assist with gardening, housework, pet care, and any other tasks with which they need assistance.
The carer will also ensure your loved one attends medical appointments, whether at Hersham Surgery, Walton Health Centre or Weybridge Community Hospital. They'll keep prescriptions up to date and ensure medication is dispensed according to medical advice.
Being able to continue an independent lifestyle in familiar surroundings helps to preserve your loved one's sense of independence, allowing them to lead as full and active a life as possible, without putting them at risk of harm.
How can live-in care keep your loved one as safe and comfortable as possible in Elmbridge?
Elder believes that when an individual reaches the stage of life where they need care this shouldn't mean that they're housebound. Our carers will discuss with your loved one what they like to do nearby and, depending on your loved one's situation, accompany them on short walks or excursions to the garden centres, local attractions or leisure centre.
The district of Elmbridge is an idyllic location for seniors to live. The rolling North Downs hills provide a soothing pastoral backdrop. What's more, there's a great deal to keep your loved one happy and occupied, whether it's enjoying a relaxing stroll along the Thames, a day out at Claremont Landscape Garden or picnic on Painshill park.
With a live-in carer around to ensure that your loved one is safe, those we care for can continue to enjoy their communities, visit friends and live their lives as fully as possible.
How does Elder live-in care work?
Elder will create a unique care plan, tailored to an individual's unique needs. Their one-to-one carer will do as much as required to keep your relative or spouse as safe and comfortable as possible.
For example, if your loved one enjoys cooking, their carer will take a backseat in this department and help with less favoured chores, such as ironing or cleaning. Should their circumstances change, or their condition deteriorate, the care plan can be easily adapted accordingly.
Live-in home help can also provide assistance with personal care such as bathing and dressing. Our carers in Elmbridge can help their care recipients with prescriptions, ensuring they're ordered and collected from local services.
How much live-in care in Elmbridge cost?
Elder's live-in care service costs a flat rate of £1225 per week. This is up to 30% less than a care home, and even more if care is required for couples.
Standard live-in care with Elder is £1225 per week. There are no hidden costs, and you're free to add additional extras only if you want them, so you can plan your budget with confidence.
Why choose Elder?
We are passionate about providing the highest standards of one-to-one elderly care.
We take the time to match the interests of the care recipient to the caregiver, ensuring plenty of common ground to foster a comfortable and friendly working relationship. In fact, many of our carers go on to form strong bonds of friendship with their care recipients and their family members.
As a fully managed service, Elder's care support team will be with you every step of the way to provide any information or support your require.
Call us today and one of our friendly care advisors will be happy to discuss your situation with no obligation.
Real life story: Colin and Dulcie's story
Dulcie is 102-years-old and lives with her son Colin, his wife Mary, and her Carer Sarah. She has dementia and has had full-time live-in care for over two years.
We talk to the family about the challenges of finding the right care solution for a fiercely independent woman – and how the positive benefits of live-in care with Sarah has transformed all of their lives.
Get live-in care of the highest standard
Give us a call, drop us an email or simply fill out the form and one of our specialist care team will get in touch as soon as possible.
Read More About Care in Elmbridge
Live-in Care in Surrey
Our professional live-in carers in Surrey provide 24/7 home care and dementia care for the elderly and those in need. Contact us today to discover a higher standard of care with our live-in care services.
Live-in Care in Esher
Our professional live-in carers in Esher provide 24/7 home care and dementia care for the elderly and those in need. Contact us today to discover a higher standard of care with our live-in care services.
Eight Things To Do With Your Elderly Parents In Surrey
For those who care in Surrey for an elderly family member, it can be a challenge to find suitable things to do. Here are some ideas.
Tony Duhig, Shedder from Men in Sheds, Discusses the Age UK Award-winning Workshop
We talk to Tony Duhig, shedder at Men in Sheds, about it supports older men who want to get together, socialise and learn new skills in carpentry, metalwork and furniture restoration.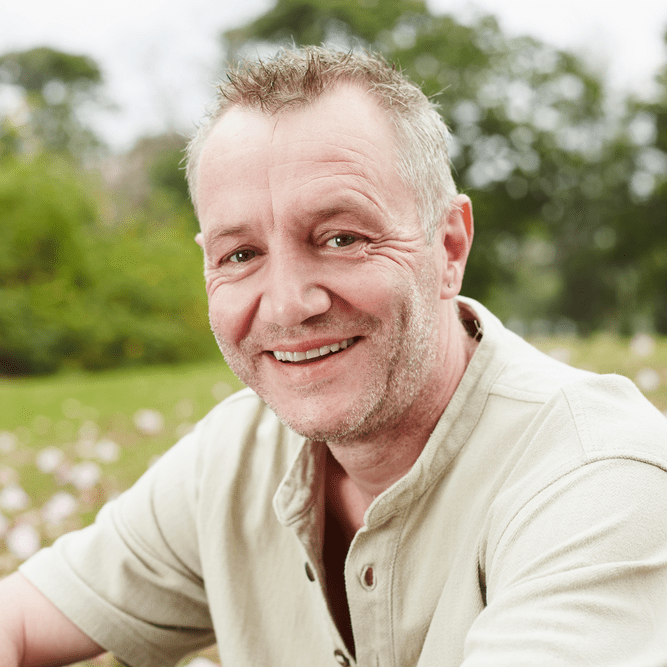 Elder gives me peace of mind
"I have been able to return to my normal life, totally relaxed that my mother is in capable hands with all her needs being more than catered for."
Tom, London