At Elder, we provide high-quality private
live-in care
for the elderly and those in need in Deal.
Or call us, we are here to help
What is live-in care?
At Elder, we provide high-quality and affordable live-in care for the elderly, in and around Deal, helping the elderly to live a happy and comfortable life in the comfort of their own homes.
Elder provides trained caregivers who provide 24/7 live-in care assistance in your home or your loves one's home depending on living arrangements. Our tailored support provides a practical alternative to residential care and avoids the stress and upheaval that a move into a care home can cause both you and your loved one.
Moving into a care home means that your loved one has to go through their much-loved possessions, disposing of memories and sentimental items. Thanks to our elderly care-at-home packages, your loved one can retain their much-loved treasures and mementoes and their much-loved familiar home.
Deal is the perfect place for your elderly loved one to explore with their live-in carer, with its award-winning high street, mazy smugglers' lanes and plenty of independent shops. Quaint cafes and pubs sit alongside a photogenic seafront that's home to a sweeping pier and quirky maritime clock; the Timeball Tower, so your loved one can enjoy many breathtaking views. They can also Prowl the battlements and captain's quarters at Deal Castle, then visit nearby Walmer Castle. You can therefore rest assured that your loved one will lead an active life with the carer in Deal.
We provide live-in care in and around Kent. For more information, click here.
Who can benefit from a live-in care in Deal?
We hand-pick our carers who go through a long interview process to ensure that we only supply you with the best carers in the UK. Some of our care recipients require a short period of assistance, perhaps after surgery, where our carers will provide help with cleaning, shopping, cooking and medication.
Companion care can be a great option throughout the day while you are at work. Some families use our services when they go on holiday, to provide a short period of respite care without interrupting your loved one's daily routine.
In the majority of cases, the caregiver moves into your loved one's home on a permanent basis, offering help and support day and night, as required.
What are the benefits of care in the home?
Your loved one may have spent many happy years living an independent life in their own home. They will have built up friendships with neighbours and other people in and around Deal and may be reluctant to move into residential care.
Many of our care recipients have gardens that they have tended for many years which they are not ready to give up. Gardening is beneficial for older people because is is an enjoyable form of exercise that increases levels of physical activity and helps mobility and flexibility. It also improves endurance and strength and helps prevent diseases like osteoporosis, reduces stress levels and promotes relaxation.
Pets may help older people live longer, healthier, and more enjoyable lives. Live-in care means that your loved one won't have to part with their beloved pet/s and carers will be more than happy to help with feeds, walks or vet visits.
By employing a caregiver to move into your loved one's home, you allow for them to continue with their lifestyle and maintain their independence, which has a profound impact on their wellbeing. The added benefit of a live-in carer can actually help to improve their daily activities and lifestyle, so you can rest assured that your loved one will be happy with an Elder carer in tow.
We provide live-in care in Deal and the surrounding areas
Our live-in care services in and around Deal are the perfect solution for long-term care. At Elder we are committed to delivering the best possible level of care for your loved ones.
What does a live-in carer do?
At Elder, we carefully match the caregiver to the care recipient, as we believe that our carers should be as much a companion for your loved one as a care giver. We take into account your loved one's personality, hobbies and interests, and if your loved one, for whatever reason, does not like their carer, we will make finding a replacement a priority.
Deal is the ideal place for a live-in carer to provide companionship, with a seaside resort, quaint streets and houses, along with many ancient buildings and monuments that can be visited.
The carer will do as much, or as little, as required, and be guided by your relative as to the help and assistance needed. This could be anything from support with housework, shopping, outings and meal preparation, through to personal care such as help with bathing and dressing. If your loved one enjoys ironing, for example, you can request that their carer take a back seat with this particular chore.
Our Elder caregivers make sure that prescriptions are ordered and collected, and ensure that your loved one takes their medications as directed by their medical advisers. They will arrange hospital appointments, and accompany your relative on trips away from home, providing help wherever it's needed.
If your loved one requires dementia care, Elder can cater to this requirement. We only provide highly trained staff who can cope with the extra demands that dementia and Alzheimer's can place on them. They understand the need to keep a careful watch on your loved one's safety, making sure that the cooker or the iron isn't left on, for example, and that your relative does not wander off and become lost.
Knowing that your loved one is safe, comfortable, well-nourished and in good hands provides peace of mind for the whole family. It means that you can relax and enjoy their company, without worrying about whether household chores have been done, or if they have clean clothes to wear for the week. Should your relative's needs increase over time, the caregiver will step in and provide more help as and when required.
Elder is always happy to discuss your individual requirements for care in the home, so contact us for a no-obligation chat, and discover the difference that Elder care could make for all the family.
Real life story: Colin and Dulcie's story
Dulcie is 102-years-old and lives with her son Colin, his wife Mary, and her Carer Sarah. She has dementia and has had full-time live-in care for over two years.
We talk to the family about the challenges of finding the right care solution for a fiercely independent woman – and how the positive benefits of live-in care with Sarah has transformed all of their lives.
Useful Care Resources in Deal
A charitable organisation specifically aimed at retired people within the area, The Deal Centre provides information and support in addition to a range of groups and activities throughout the week.
Email: admin@deal-cr.org.uk
Address: The Deal Centre, 3 Park Street, Deal, Kent CT14 6AG
Call: 01304 372608
A fantastic resource for anyone in a caring role in the region, the Carers' Support network offers help, advice, support and a range of talks and events.
Email: support@carersek.org.uk
Address: Carers' Support East Kent, 80 Middle Street Deal Kent CT14 6HL
Call: 0300 302 006
A great resource for elderly people living in Walmer, with links to events and groups of interest to senior citizens.
A valuable resource for the elderly in and around the Dover region.
Email: admin@ageukdover.org.uk
Address: Age UK Dover, The Riverside Centre, Maison Dieu Gardens, Dover. Kent CT16 1RL
Call: 01304 207268
The Kent County Council website is an excellent resource offering a wide range of social care and support services for the elderly.
Email: social.services@kent.gov.uk
Address: Dover Gateway, 69 – 71 Castle Street, Dover, Kent CT16 1PD
Call: 03000 41 41 41
Get live-in care of the highest standard
Give us a call, drop us an email or simply fill out the form and one of our specialist care team will get in touch as soon as possible.
Read More About Care in Deal
Six Things To Do With Your Elderly Parents In Tunbridge Wells, Kent
For those who care in Tunbridge Wells, Kent for an elderly family member, it can be a challenge to find suitable things to do. Here are some ideas.
Five Things to do with your Elderly Parents in Sevenoaks, Kent
For those who care in Sevenoaks, Kent for an elderly family member, it can be a challenge to find suitable things to do. Here are some ideas.
Eight Things To Do With Your Elderly Parents In Kent
For those who care in Kent for an elderly family member, it can be a challenge to find suitable things to do. Here are some ideas.
How to Find a 24-Hour Live-In Carer
If your loved one needs someone to help with their care needs, it can be advantageous to find a live-in carer who can provide 24/7 care at home support.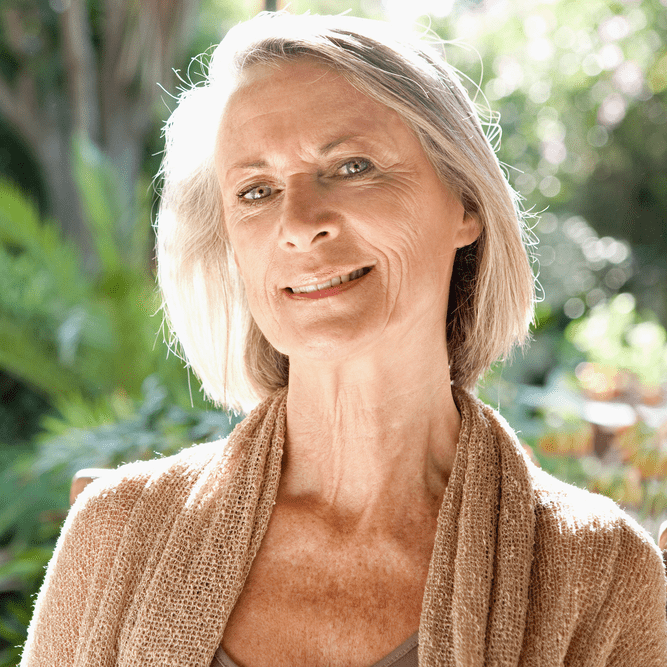 What our customers say
"Judith is absolutely lovely and you could see the fantastic relationship she has with my mum. My mum's smile nearly lit up the whole house when Judith arrived."
– Alison, Edinburgh