Live-in Care in Broadstairs
At Elder, we provide high-quality private
live-in care
for the elderly and those in need in Broadstairs.
Or call us, we are here to help
If you are worried that your loved one now needs care 24/7, but you know they would hate to go into a care home, live-in care could be the solution you are looking for).
What are the advantages of live-in care in Broadstairs?
Elder's live-in care service can give you the peace of mind of knowing that your loved one is safe and being well cared for in the comfort of their own home. Unlike in a care home, your elderly relative would benefit from one to one attention from a maximum of two carers.
Because our caregivers typically work two weeks on and two weeks off, there is much more continuity of care, which leads to a better quality of life for your loved one.
In addition to being able to remain in their own home, your loved one also benefits from staying in the community they are used to, and among their friends and neighbours. They will also be able to carry on enjoying their usual activities and hobbies as far as their health allows.
Live-in carers simply need a room of their own in your loved one's home. They are highly trained and able to provide anything from companion care to complex care for people with various health conditions. The quality of care that your loved one receives in their own home is excellent, and you will not have to worry about them being unhappy in a care home.
Elder provides live-in carers throughout the town and all nearby places, such as Ramsgate, Flete and Manston.
Why is Elder the best care solution in Broadstairs?
Enabling your loved one to remain as independent as possible in their own home is central to Elder's aims. Your elderly relative's individual needs will be thoroughly discussed so that all appropriate help can be provided.
Your loved one is likely to remain more physically active in familiar surroundings, and our carers are well aware of the benefits of exercise in the elderly and will help and encourage them to stay active.
If your loved one has pets, a live-in carer will help with caring for them, so that your elderly relative can continue to enjoy the health benefits associated with pet ownership, such as lowered blood pressure and reduced stress.
We provide live-in care in Broadstairs and the surrounding areas
Your loved one can stay in the comfort of their own home with Elder's 24/7 live-in care services. We provide the highest level of care in the Broadstairs area and throughout the South East.
How can live-in care enhance my elderly loved one's life in Broadstairs?
Just because your loved one is no longer able to live independently, this does not mean they should not get out and about and enjoy life. Our carers will support your loved one to do the things they enjoy, accompanying them on short walks in the neighbourhood, for example. They may like to go into town and enjoy an ice cream at Morelli's or Chiappini's, the 1950s ice cream parlours that may remind them of years gone by.
Broadstairs has plenty of interesting places for elderly people to enjoy. Their live-in carer could chauffeur your loved one to the Dickens House Museum if they have a car, or could accompany them in a taxi to the Little Art Gallery or the bandstand in the park when a concert is on, depending on your relatives interests.
What does a live-in carer do in Broadstairs?
What the carer actually does depends entirely on your loved one's needs and preferences. They will assist with personal care if your loved one needs help with washing, dressing or any other aspect of personal care, but they are also able to assist with domestic tasks, such as meal preparation, laundry, cleaning or shopping.
A unique care plan will be created so that your loved one's needs are documented, and the carer will carry out whatever is needed. They will also support your loved one to continue with hobbies, and provide much-needed companionship. If changes occur in your loved one's condition or circumstances, the care plan will be altered accordingly.
If your elderly relative needs to attend podiatry or osteopathy appointments, for example, the carer will escort them to the Willow Therapy Centre or another venue and will ensure that they are aware of any aftercare instructions or advice given.
Our carers can also help their care recipients with prescriptions, ensuring that they are ordered when required and collected from local services, such as Pierremont Pharmacy.
What is the cost of live-in care in Broadstairs?
Standard live-in care with Elder is [live-in-price] per week. There are no hidden costs, and you're free to add additional extras only if you want them, so you can plan your budget with confidence.
Why choose Elder's live-in care service?
Elder's standards of elderly care are the highest available. We are careful to match the interests of your loved one with a specific live-in carer, ensuring there is plenty of common ground to enable them to be able to build up a caring and friendly relationship.
Knowing that there is someone they know very well to support your loved one 24 hours a day and keep them safe means that you can enjoy your own life without having to worry.
Our fully managed service means that the care support team are with you whenever you need any support or information.
Give us a call, without obligation, to discuss your situation and the kind of care your loved one needs, with one of our very approachable care advisors.
Real life story: Colin and Dulcie's story
Dulcie is 102-years-old and lives with her son Colin, his wife Mary, and her Carer Sarah. She has dementia and has had full-time live-in care for over two years.
We talk to the family about the challenges of finding the right care solution for a fiercely independent woman – and how the positive benefits of live-in care with Sarah has transformed all of their lives.
Care in Broadstairs: Useful Resources
The Kent council website is home to a range of information for carers including advice on getting support.
Email: county.hall@kent.gov.uk
Address: County Hall, Maidstone ME14 1XQ
Call: 03000 41 41 41
This practice is fully accessible and has a minor treatment room and extended hours on a Wednesday evening.
Email: broadstairs.medicalpractice@nhs.net
Address: The Broadway, Broadstairs CT10 2AJ
Call: 01843 608836
This innovative project is open to those aged 55+ where they can meet and share and learn skills in DIY and metalwork.
Address: Unit 3 Oakwood Industrial Estate, Dane Valley Road, Broadstairs CT10 3JL
Call: 01843 867580
Email: info@broadstairstownshed.org.uk
Crossroads Care Kent is a Carer's Trust-affiliated support centre in Herne Bay. The centre offers carers and the people they care for a wide range of support, advice and respite.
Email: enquiries@crossroadskent.org
Address: 16 Reculver Road, Beltinge, Herne Bay CT6 6LE
Call: 0345 095 6701
Age UK Thanet covers the whole Thanet area including Broadstairs. Coffee mornings are held every Friday morning and a dementia drop-in clinic for individuals and carers once a month.
Address: Randolph House, Zion Place, Margate CT9 1RP
Call: 01843 223881
Email: info@ageukthanet.org.uk
Carers UK centre for East Kent which also manages the Kent Carers Emergency Card scheme for those residing in Broadstairs.
Address: 80 Middle Street Deal Kent CT14 6HL
Call: 07545 916214
Email: support@carersek.org.uk
Get live-in care of the highest standard
Give us a call, drop us an email or simply fill out the form and one of our specialist care team will get in touch as soon as possible.
Read More About Care in Broadstairs
Live-in Care in Kent
Our professional live-in carers in Kent provide 24/7 home care and dementia care for the elderly and those in need. Contact us today to discover a higher standard of care with our live-in care services.
Live-in Care in Canterbury
Our professional live-in carers in Canterbury provide 24/7 home care and dementia care for the elderly and those in need. Contact us today to discover a higher standard of care with our live-in care services.
Live-in Care in Ashford
Our professional carers in Ashford provide 24/7 home care and dementia care for the elderly and those in need. Contact us today.
Live-in Care in Maidstone
Our professional live-in carers in Maidstone provide 24/7 home care and dementia care for the elderly and those in need. Contact us today.
Eight Things To Do With Your Elderly Parents In Kent
For those who care in Kent for an elderly family member, it can be a challenge to find suitable things to do. Here are some ideas.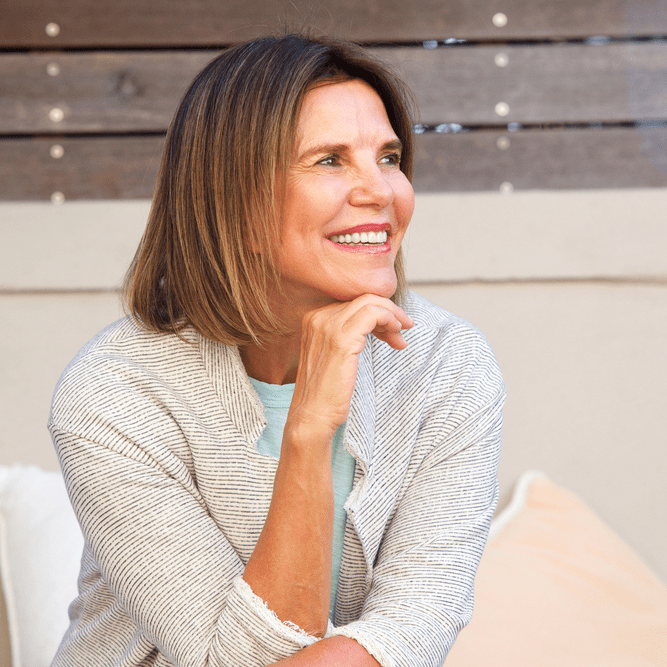 Fantastic support for my mum
" The carer you sent me is fantastic. My mum loves her. She's kind, caring and works as a team with me. "
Angela, Manchester