At Elder, we provide high-quality private
live-in care
for the elderly and those in need in Brighton.
Or call us, we are here to help
With its position on the south coast of England, Brighton has a great deal to offer older people and many decide to settle in or around this attractive town in their later years. If you have a loved one in Brighton who needs live-in care, Elder can provide all the help and support they need to remain independent in their own home.
How live-in care works
Elder provides carers who move into your loved one's home and lives with them 24-hours a day. Elder matches the care recipient with a suitable carer to ensure that a bond is formed.
If your loved one needs someone who can care for a pet as well, for example, this can be arranged. The carer will work in a rotation with another carer, each working for two weeks and then having two weeks off. This means that they get to know your loved one and their needs very well, and can support them in all aspects of their lives.
What does the live-in carer do?
In addition to carrying out any physical care tasks such as washing and dressing that may be needed, the carer will also provide companion care for your loved one. Sometimes just having someone to talk to can improve the quality of an older person's life, and the knowledge that there is always someone to call on in an emergency gives them the confidence to feel safe and secure in their own home, even when their care needs are complex.
The carer will shop and prepare nutritious meals for your loved one, do the laundry and help with light housework. They can be flexible because they are with your loved one 24-hours a day, so there is no need for any rigid routines as there might be if they had to go into a care home.
Supporting your loved one with the social aspects of their life is another role of the live-in carer. This might be by taking them out to meet friends or attend social events, assisting with a favourite hobby or activity or simply reading to them.
The beauty of this type of elderly care is that the care recipient can specify all their needs and wishes and because they have a one-to-one carer they have a great deal of autonomy.
What facilities does the live-in carer need?
Because the carer is living in your loved one's home 24 hours a day, they do need their own space in the form of a bedroom with an easy chair, a TV and an internet connection. They also need bathroom facilities. The carer will eat the same food as the person they are caring for, so no special provision is needed as far as dining is concerned.
If you want them to drive your loved one's car and take them out and about, insurance will need to be in place.
We provide live-in care in Brighton and the surrounding areas
Elder's live-in care services can start within as little as 24 hours in Brighton. Our skilled and compassionate carers are committed to providing the very best care to your loved one.
The care plan
An individual care plan will be prepared for your loved one. Elder will consult with you, your loved one and any other interested parties such as community nurses or GPs to consider all aspects of your loved one's care. The care plan helps the carer to provide the support that your loved one needs, and will be updated whenever there are any changes in condition or other aspects that have to be taken into account.
You will be able to read the document and the daily reports so that you have a good idea of how your loved one is getting on. You can also be confident that the carer will let you know if your loved one is ill or if they have any concerns. For people who are unable to visit their loved one as often as they would like, live-in care can give them real peace of mind.
Dementia care
People who are living with dementia are usually much more settled and content in familiar surroundings than if they move into a strange environment such as a care home. The majority of older people express a preference for staying in their own home as long as they can, and Elder can provide one-to-one carers trained in dementia care to support all aspects of your loved one's life.
The quality of life of a person with dementia can be much better in their own home with a familiar carer than it would be in a residential home, with many different staff and other residents who may also be confused and anxious.
If you need to arrange care for your loved one in an emergency, Elder can arrange for a live-in carer to start within 24 hours. This type of care is also more affordable than you might expect and offers the best experience for your loved one. 
Wendy's care story
Elder customer Wendy talks about her decision to arrange care with us. She discusses how live-in carer works, what she was looking for in a live-in carer and how life has been since they decided on an alternative to the care home.
Care in Brighton: Useful Resources
The Centre is a focal point for carers in Brighton to ensure they're getting support.
Email: info@thecarerscentre.org
Address: 18 Bedford Place, Brighton, BN1 2PT
Call: 01273 746222
Local charity organising events for older people in the area, such as tea dances.
Email: lifelines@volunteeringmatters.org.uk
Address: Montague House, Montague Place, Brighton, BN2 1JE
Call: 01273 688117
The council website details a range of useful information for older people and carers in Brighton, such as social care and financial advice.
Address: Bartholomew House, Bartholomew Square, Brighton, BN1 1JE
Call: 01273 290000
This charity offers services and activities for the elderly in the local community.
Email: info@ageuk-bh.org.uk
Address: 29-31 Prestonville Road, Brighton, BN1 3TJ
Call: 01273 720603
Hop50+ is a cafe that's open daily. It features a range of activities and day trips for people in Brighton over the age of 50, including those living with dementia.
Email: olderpeoplesservices.bh@impact-initiatives.org.uk
Address: Hop50+, Palmeira Square, Hove BN3 2FL
Call: 01273 729603
Perhaps you're not in the right position to be able to provide your loved one with live-in care, find the right support from a list of the top local care homes in Brighton.
Get live-in care of the highest standard
Give us a call, drop us an email or simply fill out the form and one of our specialist care team will get in touch as soon as possible.
Read More About Care in Brighton
Eight Things to do with Ageing Parents in Brighton
For those who care in Brighton for an elderly family member, it can be a challenge to find suitable things to do. Here are some ideas.
The Elder Interview: Nigel Franklin, CEO of Arts 4 Dementia
We talk to CEO of Arts 4 Dementia Nigel Franklin about the power of the arts to challenge and inspire people after a diagnosis.
The Elder Interview: Beth Britton, Campaigner, Writer and Dementia Consultant
We talk to campaigner, Consultant and Writer, Beth Britton, about the power of positive communication around dementia.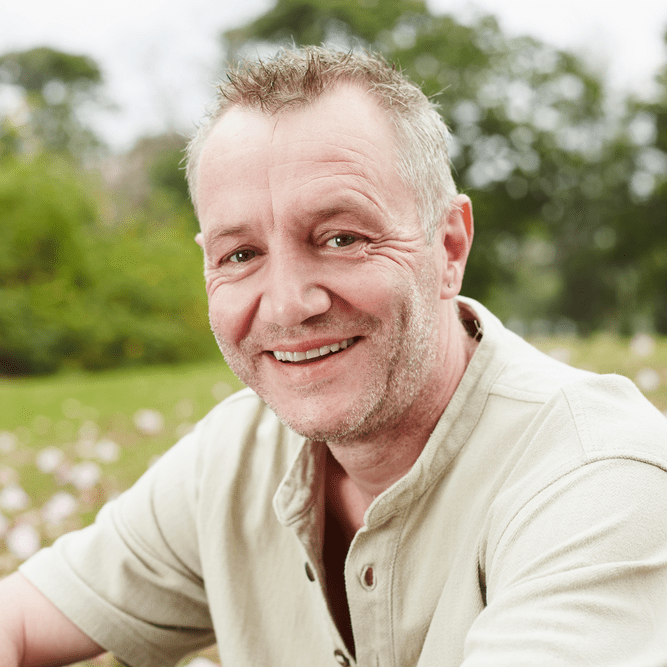 Elder gives me peace of mind
"I have been able to return to my normal life, totally relaxed that my mother is in capable hands with all her needs being more than catered for."
Tom, London