Live-in Care in Berkshire
At Elder, we provide high-quality private
live-in care
for the elderly and those in need in Berkshire.
Or call us, we are here to help
At Elder, we offer high-quality private live-in care throughout Berkshire. Whether your elderly relative lives in Ascot, Reading, Wokingham or any of the other towns and villages throughout the county, Elder provides an excellent standard of elderly care in your loved one's own home.
Who can benefit from in-home care?
We specialise in offering the older generation a practical alternative to residential care. Many older people are frightened at the prospect of entering one of the care homes in Berkshire, which is understandable. Of course, there are many excellent care homes available, but even the best cannot provide one-to-one attention for residents at all times.
It can be a worrying period for the whole family to see your elderly parent or relative struggling with daily tasks and chores. Few of us can afford to give up work to spend the time needed to ensure the safety and happiness of our older relatives.
However, inevitably, we find that our elderly loved ones can no longer manage at home on their own. Sourcing a dedicated live-in carer provides peace of mind for everyone, reducing stress and ensuring a real quality of life for all of you.
The advantages of a live-in carer
Older generations have seen many changes throughout their lives, having lived through turbulent times. On reaching retirement, they expect to be able to enjoy their later years in the comfort of their own homes, surrounded by friends and family, in a neighbourhood that they are familiar with.
Uprooting your elderly relative can cause distress and confusion, and many older people consider a care home to be a sign of their reduced independence or mobility, which can be disheartening.
If your elderly loved one can continue a lifestyle of independent living in their own home, it can help to promote a feeling of wellbeing. They can relax among their familiar possessions in a home that they know.
Rather than facing the turmoil and upset of a move, almost always necessitating parting with much-loved possessions, they can enjoy their own creature comforts with the help of a dedicated caregiver.
Remaining in a place that is filled with memories and associations, can help to foster a sense of well-being and self-worth, which is particularly important to someone in the later years of their life. Familiar routines and social occasions can also continue with the help of the carer, who is always on hand to help out whenever assistance is needed.
We provide live-in care in Berkshire and the surrounding areas
With live-in care services in and around Berkshire, one of our highly skilled carers can be there to help you around the clock in as little as 24 hours.
What does a live-in carer do?
There are no hard-and-fast rules about the tasks that an Elder caregiver can perform. Every client has unique requirements, so we work hard to ascertain exactly the type of live-in support that your loved one requires.
Some people might want a little help with housework, shopping and medication, while others may need assistance with personal care tasks such as bathing, dressing and toileting. In essence, the carer becomes part of the client's family, there for a chat at any time of the day, and offering an extra pair of hands wherever they are required.
From taking charge of medication to organising shopping trips and outings to Ascot, Maidenhead or Windsor Castle, for example, the caregiver is a constant enabler, offering 24/7 care for peace of mind.
What makes Elder different?
At Elder, we are passionate about what we do, which is why we carefully match caregiver and client, ensuring a harmonious relationship. Where your elderly loved one has a favourite hobby or interest, we try to find a carer who shares similar interests, helping to forge a strong and lasting relationship. We are quick to resolve any problems, so if your loved one fails to 'gel' with their carer, we will quickly source a replacement for them.
We also provide care-at-home packages for elderly clients who need more tailored assistance, such as those requiring dementia or Alzheimer's care. These diseases can cause challenging behaviour, which demands that carers have specialist knowledge and understanding.
We are proud to be a leading private care provider, offering high-quality standards of live-in care across Berkshire. Call us today to discuss our services and discover for yourself what makes us stand out from the rest.
Wendy's care story
Elder customer Wendy talks about her decision to arrange care with us. She discusses how live-in carer works, what she was looking for in a live-in carer and how life has been since they decided on an alternative to the care home.
Care in Berkshire: Useful Resources
Expert advice, befriending, support for carers and access to local activities, resources and social opportunities for older people. Regular programme of events at minimal cost – or free of charge.
Email: info@ageukberkshire.org.uk
Address: Age UK Berkshire, Huntley House, 119 London Street, Reading, Berkshire, RG1 4QA
Call: 0118 959 4242
Support for carers, including advice, guidance and signposting, grants, peer support, training, socials and more.
Email: info@signal4carers.org.uk
Address: Reading Bridge House, George Street, Reading RG1 8LS
Call: 01344 266 088
Advice on adult social care services, information for carers, links to local support services and general advice on related matters.
Email: ccenquiries@westberks.gov.uk
Address: Council Offices, Market Street, Newbury, RG14 5LD
Call: 01635 503050
Purpose built centre for older people offering meals, social opportunities, companionship, care services and more, with a mini bus service.
Email: info@sandhurstdaycentre.org.uk
Address: Yorktown Road, Sandhurst, Berkshire, GU47 9BJ
Call: 01252 877601
Signposting, advice and guidance, short-term accommodation, carers' respite breaks, training, grants and peer support for carers and families of elderly people.
Email: ask@berkshirecarershub.org
Address: Reading & West Berkshire Carers Hub, c/o Carers Trust East Midlands, 19 Pelham Road, Nottingham, NG5 1AP
Call: 0118 324 7333
When live-in care just isn't an option, give your loved ones the support they need with a choice of the top local care homes in Berkshire.
Get live-in care of the highest standard
Give us a call, drop us an email or simply fill out the form and one of our specialist care team will get in touch as soon as possible.
Read More About Care in Berkshire
Live-in Care in Windsor
Our professional live-in carers in Live-in Care in Windsor provide 24/7 home care and dementia care for the elderly and those in need. Contact us today.
Live-in Care in London
Our professional live-in carers in London provide 24/7 home care and dementia care for the elderly and those in need. Contact us today to discover a higher standard of care with our live-in care services.
The Elder Interview: Christina Macdonald, Author of Dementia Care, A Guide
Christina Macdonald, author of 'Dementia Care: A Guide'. We talk to her about what inspired her to write her book and the importance of thinking and planning ahead when your loved one has had a diagnosis of dementia.
Eight Things to do With Older People in London
For those who care in London for an elderly family member, it can be a challenge to find suitable things to do. Here are some ideas.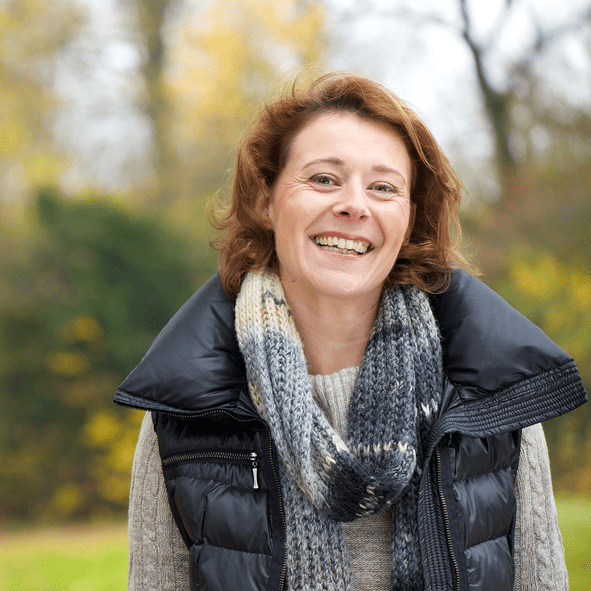 What our customers say
 "It is reassuring to know that my father is being cared for by someone who understands his needs and his dementia symptoms." –Patricia, Norwich