At Elder, we provide high-quality private
live-in care
for the elderly and those in need in Stirling.
Or call us, we are here to help
What makes Elder the best care solution?
Elder provides live-in care which enables your loved one to remain in their own home, even if they need quite complex care. Research has revealed that many older people are more active in surroundings that are familiar, enabling them to stay healthier for longer. Our carers will support your loved one to be as active as possible whilst meeting all their health and social care needs in their own home.
How can live-in care ensure my loved one is happy?
Elder's carers will talk to your loved one about the type of things they like to do in the area. They will accompany them on visits to local attractions that they may be interested in, such as Stirling Castle or the Smith Art Gallery and Museum. Your loved one may enjoy a short walk in their neighbourhood, whether they live in Causewayhead, Abbey Craig or Bannockburn.
Your loved-ones carer can either be insured on your relative's car, or accompany them on public transport when they wish to enjoy visits further afield to visit Kings Park in the city, or a shopping trip to the Victorian Stirling Arcade
There are many advantages to having a live-in carer who can escort your loved one out and about, as well as meet all their more personal needs in the home. They can also support your relative to enjoy their community and maintain relationships with friends, family and neighbours.
How does live-in care from Elder work?
Your loved one's unique needs and preferences will be documented in a care plan that specifically details what the carer will do to keep them as comfortable and safe as possible. They will carry out tasks such as cleaning, laundry or cooking that have become difficult for your relative, but support them to carry on with any activities they choose to do.
If personal care such as washing, dressing and assistance with moving around is needed, the live-in carer will also help with this, whilst still supporting your loved one to remain as independent as they can. If there are any changes in your loved one's condition, the care plan will be adapted to reflect these.
Elder's carers will also help your loved one to order prescriptions when needed and collect them from pharmacies such as Boots in Port Street. Your loved one may well have appointments to attend in Port Street too, as this is where Stirling Optical is based, as well as the Dental Practices of James Dolan and Stirling Dental Care, and their live-in carer will be able to escort them to these.
Why is live-in care the better alternative to a care home in Stirling?
Private live-in care is an increasingly popular type of in-home support that gives our customers in Stirling the peace of mind of knowing that their loved ones are safe and looked after. It provides those in need with the one-to-one tailored attention and companionship that care homes struggle to provide.
Change can be upsetting for someone in later life. If your elderly relative or spouse is comfortable in Stirling and does not want to leave their community behind, a live-in carer will help them to continue seeing their neighbours, friends and family, and carry on, when possible, with their activities and hobbies.
Elder's live-in care service enables you live your life without worrying about whether your loved one is struggling in the unfamiliar surrounds of a care home.
Live-in carers in Stirling can move into your loved one's house and supply anything from companion care to complex care, such as for those living with dementia.
Our carers are highly trained and well experienced in looking after those with intricate needs, so you can rest assured that the benefit of remaining in the comfort of their own home won't compromise the level of care they receive.
We provide live-in care in Stirling and the surrounding areas
Elder's live-in care services provide the best possible level of care for your loved ones in the comfort of their own home. Our highly skilled carers can be with you in as little as 24 hours to provide around the clock care.
How much does live-in care in Stirling cost?
We understand how stressful and complicated it can be trying to work out how to fund care for our loved ones so here at Elder we like to make things simple.
Live-in care services involve no hidden fees. It actually cost up to 30% less than care homes in Stirling and even more for couples who both require home help.
Why choose Elder?
At Elder, we strive to turn around the perception of care in our later years. We don't want it to be something to dread, and we certainly don't want it to be associated with any kind of loss. If anything, it is the opportunity to gain; gain back some independence, a new companion and friend, and the confidence to feel happy and safe.
A great companion is often what is needed when a family cannot be around 24/7 and to ensure a great relationship blossoms between caregiver and recipient; we pair individuals together based on personality and not just skills needed to provide exceptional care.
Also, this exceptional care stretches beyond caregiver. Our friendly team of care advisors are on hand 8 am to 8 pm, seven days a week to offer you any additional advice or to deal with any concerns you may have.
Contact us at any time to talk about your loved ones care needs and the available options with absolutely no commitment.
Real life story: Colin and Dulcie's story
Dulcie is 102-years-old and lives with her son Colin, his wife Mary, and her Carer Sarah. She has dementia and has had full-time live-in care for over two years.
We talk to the family about the challenges of finding the right care solution for a fiercely independent woman – and how the positive benefits of live-in care with Sarah has transformed all of their lives.
Care in Stirling: Useful Resources
A useful charity that provides confidential, free and impartial help to carers. Stirling Carers Centre provides support, groups and events.
Email: info@stirlingcarers.co.uk
Address: 49A John Player Building, Stirling Enterprise Park, Stirling, FK7 7RP
Call: 01786 447003
Town Break offers support to people with dementia and their carers in the Stirling district, providing activities, day trips and coffee social groups.
Email: info@townbreakstirling.org
Address: Office 23, Evans Business Centre, 3 Whitehouse Road, Stirling, FK7 7SP
Call: 01786 476797
Active Stirling run activities to promote well-being and a healthy lifestyle, including walks for the elderly, those living with dementia and their carers.
Email: walking@activestirling.org.uk
Address: No. 23, 15 Borrowmeadow Road, Stirling, FK7 7UW
Call: 01786 273555
Offering a wealth of information and services, Age Scotland offers befriending services, mobile libraries and social events for the elderly and their carers across Scotland.
Email: info@agescotland.org.uk
Address: Age Scotland, Causewayside House, 160 Causewayside, Edinburgh, EH9 1PR
Call: 0800 12 44 222
Read More About Care in Stirling
Live-in Care in Edinburgh
Our professional live-in carers in Edinburgh provide 24/7 home care and dementia care for the elderly and those in need. Contact us today to discover a higher standard of care with our live-in care services.
Live-in Care in St Andrews
Our professional live-in carers in St Andrews provide 24/7 home care and dementia care for the elderly and those in need. Contact us today.
Five Things to do with Your Elderly Parents in Aberfeldy, Scotland
For those who care in Aberfeldy, Scotland for an elderly family member, it can be a challenge to find suitable things to do. Here are some ideas.
How Can Live-in Home Care Help With Fragility?
If your loved one is suffering from fragility, you should consider how their quality of life could be improved with live-in care at home.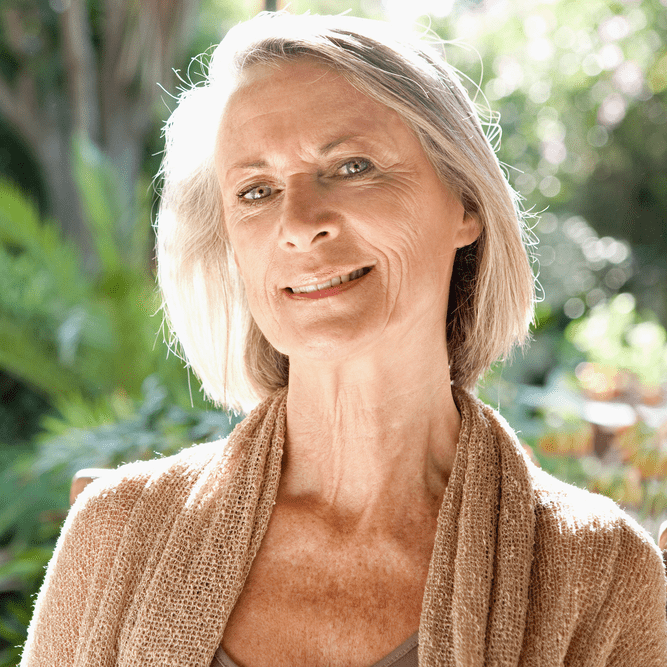 What our customers say
"Judith is absolutely lovely and you could see the fantastic relationship she has with my mum. My mum's smile nearly lit up the whole house when Judith arrived."
– Alison, Edinburgh