Live-in Care in Selkirkshire
At Elder, we provide high-quality private
live-in care
for the elderly and those in need in Selkirkshire.
Or call us, we are here to help
Arranging long-term 24/7 care and support for an elderly parent, possibly living with Alzheimer's or dementia, is no easy task. Moving them out of their own homes and into a care home or residential nursing home can be traumatic and may even worsen existing conditions. However, there are alternatives.
Elder live-in care provides an excellent and affordable alternative to care home living, offering a higher level of companionship through the one-to-one care plan provided.
Is live-in care the best alternative to a care home in Selkirkshire?
For many care recipients and their loved ones, live-in care is simply the best of both worlds. Remaining in their own homes, your loved ones can receive the care and companionship they need while continuing to live independently.
For active older people, this can mean continuing personal relationships, staying engaged in community activities and projects and feeling worthwhile and useful in family events, while all the time knowing that there is a trained carer on hand to support them and help them should they need assistance.
For care recipients living with Alzheimer's or the first symptoms of dementia, staying active while receiving 24/7 care from someone who knows specifically what their needs are and what their condition entails, can help to manage and offset the severity of these symptoms.
By staying at home and receiving 24/7 care from a trained professional, they can continue to live as they always did, with the added assurance that they are well taken care of and that someone is there to help if anything goes wrong.
This brings you, their family and loved ones, peace of mind and the knowledge that you are supporting them in the best possible way, making sure they can live at home for longer.
Is Elder the best care option for us?
Elder is ideal for busy families who care deeply about their loved one's happiness and safety. Unfortunately, care and residential homes are often busy places where individuals can be overlooked.
It is essential if your parent or loved one is in a home that you regularly visit, ideally daily, to ensure the care they receive is as required. However, for families with other family obligations, work and careers or those who live outside of the Scottish Borders area, visiting daily can be impossible.
With an Elder carer, there is always someone there to put your loved one's needs first. The carer works according to a care plan developed by Elder to ensure that health, safety and satisfaction are maintained.
Whether the carer is attending to personal care routines, such as washing and toileting, or cleaning and cooking and concentrating on providing conversation and companionship, the care recipient is always the focus of their attention.
We provide expert home care in Selkirkshire
We provide specialist live-in carers in the Borders, whether you're looking for dementia care, Alzheimer's care and companionship care.
Will my loved one be happy with a carer in Selkirkshire?
Our carers are trained in a wide range of tasks and skills, and they are individually handpicked for their pleasant personalities, patience and ability to build rapport quickly.
By talking about current events, reminiscing about things your loved one may remember from the past or discussing TV shows, for example, the carer and your loved one will soon build a good working friendship. This companionship is important to older people, especially those who have mobility issues or transportation problems.
With a carer living at home, helping them with all aspects of their day to day, including shopping and doctor's visits, it becomes easier to step out of the front door and enjoy some of the sights that Selkirkshire and the surrounding Scottish Borders have to offer.
Floors Castle in Kelso remains an incredibly popular stately home, no matter how many times you've visited it, and with disabled parking and a wheelchair accessible lift, it's ideal for older visitors.
Abbotsford House and Gardens in Melrose also provides year-round entertainment and is not far away. Abbotsford House also offers audio tours, large print information, audio loops and a level ground floor for ease of walking or wheelchair use.
For nature lovers, there is The Scottish Seabird Centre at North Berwick. The viewing site includes full access, push button automatic doors, wheelchair accessible lifts and low-level informational displays. It is also housed in a large, warm, modern building.
With a live-in carer, your parent can get out and about into the surrounding area once more, visiting places like these and living their lives to the fullest.
Having an Elder live-in carer
Choosing a live-in carer means inviting a new person into your home. At Elder, we fully understand the implications of this and thoroughly vet all our carers before you meet them. We will also interview you about your loved one's needs to make sure we find the best fit between carer and care recipient.
Once we've found a carer for you, you may be surprised by how much they do to help, especially when it comes to your relative's personal health. From booking appointments at Selkirk Medical Practice to picking up prescriptions from Boots in the Gala Water Retail Park, they do it all.
If your parent or loved one is still a keen food shopper, they can head out with their carer to the various Tesco, Iceland or Asda stores around Selkirkshire, to pick out what's for dinner.
How much does live-in care in cost?
Standard live-in care with Elder is [live-in-price] per week. There are no hidden costs, and you're free to add additional extras only if you want them, so you can plan your budget with confidence.
This is roughly 30% less than the price of a care home. What's more, our team of financial experts are able to hep you secure a broad range of funding options, regardless of whether you're looking for specialist dementia care or simply a more relaxed companionship care package.
Why choose Elder?
We are a nationwide, highly respected and trustworthy provider. We offer our customers the best carers at a very reasonable price.
Real life story: Colin and Dulcie's story
Dulcie is 102-years-old and lives with her son Colin, his wife Mary, and her Carer Sarah. She has dementia and has had full-time live-in care for over two years.
We talk to the family about the challenges of finding the right care solution for a fiercely independent woman – and how the positive benefits of live-in care with Sarah has transformed all of their lives.
Local resources for carers in Selkirkshire
Runs social centres across Selkirkshire offering lunch clubs and social activities throughout the day including dancing, crafts, exercise classes, and bingo.
– Email: scottishbordershub@royalvoluntaryservice.org.uk
– Address: various across Selkirkshire
– Call: 01896 754481
Offers care needed for vulnerable adults and older people.
– Address: Council Headquarters, Newtown St. Boswells, Melrose TD6 OSA
– Call: 0300 100 1800
Offers a fortnightly Monday Club for seniors that includes trips out and luncheons.
– Email: felicity.burrows@btinternet.com
– Address: St John's Church, Shawpark Road, Selkirk TD7 4EE
– Call: 07867 933146
The club meets monthly throughout the year offering a range of activities and outings for older people.
– Email: jkprentice@btopenworld.com
– Address: Atton Cottage, Grantshouse TD11 3RR
– Call: 01361 850 254
Provides help and support to unpaid carers (18+) looking after elderly, ill or disabled family members.
– Email: admin@borderscarers.co.uk
– Address: Brewerybrig, Low Buckholmside, Galashiels TD1 1RT
– Call: 01896 752431
Organises afternoon tea one Sunday a month in Melrose for people over 75 to reduce isolation and increase socialisation.
– Email: jennifer.kaney@contact-the-elderly.org.uk
– Call: 01786 235034
Meets every two weeks on a Friday and runs a range of activities including music, films, quizzes and games and outings.
– Address: 41 Briery Baulk, Duns TD11 3BQ
– Call: 01361 882 214
Provides a range of activities focused on fitness including badminton and short tennis.
– Email: edi.clints@btinternet.com
– Call: 01450 379809
Get live-in care of the highest standard
Give us a call, drop us an email or simply fill out the form and one of our specialist care team will get in touch as soon as possible.
Read More About Care in Selkirkshire
Live-in Care in Edinburgh
Our professional live-in carers in Edinburgh provide 24/7 home care and dementia care for the elderly and those in need. Contact us today to discover a higher standard of care with our live-in care services.
Live-in Care in Aberdeen
Our professional live-in carers in Aberdeen provide 24/7 home care and dementia care for the elderly and those in need. Contact us today.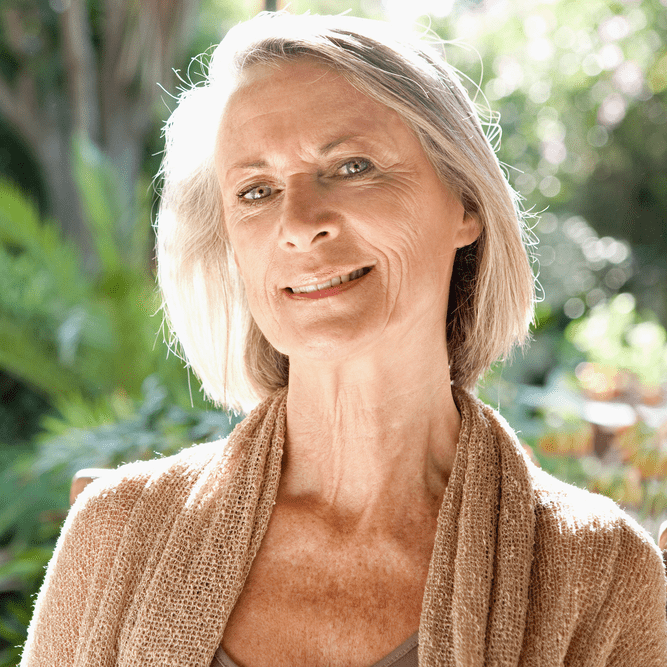 What our customers say
"Judith is absolutely lovely and you could see the fantastic relationship she has with my mum. My mum's smile nearly lit up the whole house when Judith arrived."
– Alison, Edinburgh