At Elder, we provide high-quality private
live-in care
for the elderly and those in need in Glasgow.
Or call us, we are here to help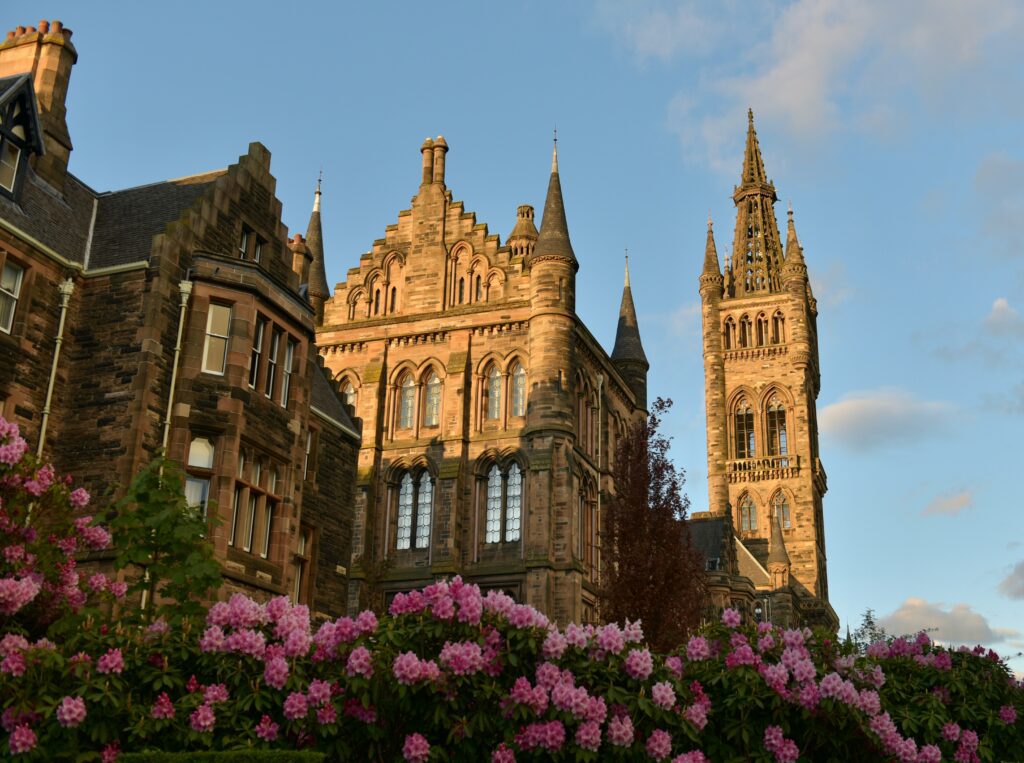 What is live-in care?
At Elder, we provide high-quality and affordable live-in care for the elderly, in and around Glasgow, helping members of the older generation to live a happy and comfortable life in the comfort of their own homes.
Elder provides trained caregivers who provide 24/7 live-in care assistance for the elderly in their own homes, or in your home if your relative has moved in with you. Such support provides a practical alternative to care homes in Glasgow and avoids the stress and upheaval that a move can cause.
There is no need to go through much-loved possessions, choosing what to keep and what to part with, as you might have to do if your loved one moves to a residential care home. Thanks to our elderly care-at-home packages, your loved one can retain their much-loved treasures and mementoes of a long and happy life.
Who can benefit from live-in care in Glasgow?
We can supply compassionate and capable caregivers to any elderly person in need of an extra pair of hands around the home. Some of our care recipients require a short period of assistance, perhaps after surgery, for example, providing help with cleaning, shopping, cooking and medication.
In some cases, where an elderly loved one resides at home with you, a live-in carer provides companion care throughout the day while you are at work. Some families use our services when they go on holiday, to provide a short period of respite care without interrupting the daily routine.
In the majority of cases, the caregiver moves into your loved one's home on a permanent basis, offering help and support day and night, as required.
What are the benefits of care in the home?
Your loved one may have spent many happy years living an independent life in their own home. They will have built up friendships with neighbours and other people in and around Glasgow and may be reluctant to move into residential care.
Many of our care recipients have gardens that they have tended for many years which they are not ready to give up. In some cases, we find that elderly people have much-loved pets with whom, of course, they do not wish to part. Or perhaps, one of your parents requires personal care that their partner is unable to provide due to their own advancing years.
By employing a caregiver to move into their home, you will find that your loved one can continue with their lifestyle, which has a profound impact on their wellbeing. Being among their own much-loved possessions and in familiar surroundings allows them to maintain a level of independent living, but with the knowledge that someone is on hand whenever help is needed.
We provide live-in care in Glasgow and the surrounding areas
In as little as 24 hours, our highly skilled live-in carers in Glasgow, can be with you to provide around the clock care for your loved one.
What does a live-in carer do?
At Elder, we don't only provide the best 24-hour care, we ensure a good match between our carers and your loved one. We take into account your loved one's personality, hobbies and interests, and we make it our job to place a carer who will be compatible. We find that this allows the carer to blend seamlessly into the home without causing any disruption, and guarantees that both parties will have lots in common to form a strong bond of friendship around.
If your loved one strongly values their independence, the carer will do as much, or as little, as required, and be guided by your relative as to the help and assistance needed. This could be anything from support with housework, shopping, and meal preparation, through to personal care such as help with bathing and dressing.
Your caregiver will make sure that prescriptions are ordered and collected, and ensure that your loved one takes their medications as directed by their medical advisers. They will arrange hospital appointments, and accompany your relative on trips away from home, helping in any way required.
Disarmingly blending sophistication and earthiness, Scotland's biggest city has evolved over the last couple of decades to become one of Britain's most intriguing metropolises, making it the ideal place for your loved-one to receive one-to-one live-in care.
Your loved one can enjoy the beautiful Victorian buildings, quirky pubs and amazing restaurants. The place's sheer vitality is gloriously infectious: the combination of urbanity and the residents' legendary friendliness is captivating.
Glasgow also offers plenty by day. Its shopping is famous and there are top-drawer museums and galleries. Charles Rennie Mackintosh's sublime designs dot the city, which – always proud of its working-class background – also innovatively displays its industrial heritage.
With free gardens, parks, historic buildings and events, Glasgow is bursting with things to do that won't leave your loved one short of change. Kelvingrove Art Gallery and Museum, The Galley of Modern Art and Strathclyde Country Park are all free admission, so you can rest assured that your loved one will be kept busy with the help of their live-in carer.
Knowing that your loved one is happy, living life to the full and receiving companionship provides peace of mind for yourself and the whole family. It means that you can relax and enjoy their company, without any stress or worry. Should your relative's needs increase over time, the caregiver will adapt their care to meet these new needs and requirements.
Elder are always available to discuss your individual requirements for care in the home, so contact us for a no-obligation chat, and discover the difference that Elder care could make for the entire family.
Real life story: Colin and Dulcie's story
Dulcie is 102-years-old and lives with her son Colin, his wife Mary, and her Carer Sarah. She has dementia and has had full-time live-in care for over two years.
We talk to the family about the challenges of finding the right care solution for a fiercely independent woman – and how the positive benefits of live-in care with Sarah has transformed all of their lives.
Care in Glasgow: Useful Resources
Provides emotional and practical support for carers, emergency help in a crisis and breaks for carers.
Address: 1561 Great Western Road, Glasgow, G13 1HN
Call: 0141 959 9871
The website offers information and advice to carers and elderly adults, including how to access services, being assessed as a carer and entitlement to welfare benefits.
Address: Glasgow City Council, City Chambers, Glasgow, G2 1DU
Call: 0141 287 2000
Offers day care services and home visiting for the elderly to combat isolation.
Email: info@volunteerglasgow.org
Address: Abbey House (1st Floor), 10 Bothwell Street, G2 6LU
Call: 0141 226 3431
Provides activities and resources for older people in the Castlemilk area. There's a library and computer suite, a cafe, games room and a TV room. Weekly podiatry services are available and trips are also arranged regularly.
Address: The Senior Centre, 61 Dougrie Drive, Castlemilk, Glasgow, G45 9AH
Call: 0141 634 3834
Provides telephone befriending, calling at prearranged times to have a chat and check all is well.
Email: info@goodmorningservice.co.uk
Address: Flemington House, 110 Flemington Street, Springburn, Glasgow, G21 4BF
Call: 0141 336 7766
When live-in care just isn't an option, give your loved ones the support they need with a choice of the top local care homes in Glasgow.
Get live-in care of the highest standard
Give us a call, drop us an email or simply fill out the form below and one of our specialist care team will get in touch as soon as possible.
0333 920 3648
Read more about care and support in Glasgow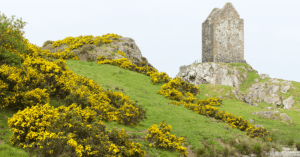 Five Things to do with your Elderly Parents in Kelso, Scotland Located on the Scottish Borders in the ancient county of Roxburghshire, the market town
Read More »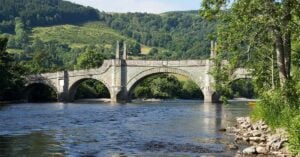 Five Things to do with Your Elderly Parents in Aberfeldy, Scotland Situated between Perth and the Cairngorms, the town of Aberfeldy offers visitors plenty to
Read More »