Live-in Care in Berwickshire
At Elder, we provide high-quality private
live-in care
for the elderly and those in need in Berwickshire.
Or call us, we are here to help
How can live-in care in Berwickshire keep my loved one safe and comfortable?
One of the biggest problems facing the elderly is loneliness, which can have a devastating effect on health and wellbeing. With live-in care a carer is on hand at all hours of the day and night to provide comfort, reassurance and a friendly face, giving you much-needed peace of mind in the process.
The job of the carer is to make life easier for your loved one, so they will help with anything which facilitates this, from help with the housework, laundry and gardening, through to the more complex needs of those living with dementia or Alzheimer's disease.
Fresh air and exercise are important at every stage of life, and the carer will make sure that your relative leads a fulfilling social life, when and if possible. Whether your loved one lives in Duns, Coldstream, Greenlaw or one of the many towns and villages in the county, the carer will assist in outings and social events.
Perhaps your loved one enjoys seaside walks at Eyemouth, or likes to watch the annual Ridings ceremonies that pass through the Border towns. From shopping trips to visiting farmers' markets, the carer will make sure that their care recipient makes the most of this beautiful part of the world.
The carer will arrange medical appointments, whether at the local medical centre or at NHS Borders Hospital or Knoll Community Hospital at Duns. They will arrange prescriptions and dispense medicines as advised by your loved one's health professionals.
How does Elder live-in care work?
At Elder, we take the time to understand your loved one's exact requirements, so that we can tailor a bespoke care plan for them. Of course, an elderly person's needs tend to increase over time, and your loved one's dedicated carer will increase and adapt their duties according to their needs.
Because the carer lives in your loved one's home as part of the family, we take the time to make sure that both parties are compatible, as we find this helps to foster a strong bond to allow a friendship to naturally develop. So we do our best to match hobbies, interests and pastimes, to achieve the best possible outcome for both the carer and the care recipient.
In the unlikely event that you or your relative are not completely happy with the assigned carer, then please do not hesitate in contacting us to arrange for an alternative carer without delay. We understand the need for your loved one to feel completely at ease with their caregiver and for you to have the peace of mind that they're happy.
We provide live-in care in Berwickshire and the surrounding areas
Our highly skilled live-in carers in Berwickshire provide around the clock care for your loved one, care can be arranged in as little as 24 hours.
How much does live-in care in Berwickshire cost?
At Elder, we understand the stress involved in trying to find a clear answer to how much care costs. In residential care, costs can escalate quickly, but our services are all inclusive and can cost up to 30% less than a care home in Berwickshire.
Standard live-in care with Elder is [live-in-price] per week. There are no hidden costs, and you're free to add additional extras only if you want them, so you can plan your budget with confidence.
Why choose Elder?
We strive to implement the best of the best one-to-one elderly care in the UK. Whether you're looking for live-in care in London, Manchester or Birmingham, we've got you covered.
We take our matchmaking services very seriously. We think it is crucial to pair our customers with carers who compliment them in personality, likes and dislikes and any other qualities which would lead to the best friendship. So many of our carers go on to bond with care recipients and family alike.
Elders care support team is also on hand to guide you through any questions you may have, seven days a week, 8 am to 8 pm.
Feel free to contact us today to discuss any and all your options, concerns and enquiries with no commitment whatsoever.
Real life story: Colin and Dulcie's story
Dulcie is 102-years-old and lives with her son Colin, his wife Mary, and her Carer Sarah. She has dementia and has had full-time live-in care for over two years.
We talk to the family about the challenges of finding the right care solution for a fiercely independent woman – and how the positive benefits of live-in care with Sarah has transformed all of their lives.
Care in Berwickshire: Useful Resources
The Carers page for the Scottish Borders Council highlights support packages available for carers, together with plenty of useful links.
Contact form:https://www.scotborders.gov.uk/site/xfp/scripts/xforms_form.php?
formID=31&language=en
Address: Council Headquarters, Newtown St. Boswells, Melrose TD6 0SA
Call: 0300 100 1800
Age Scotland is committed to providing help and support to the elderly throughout Scotland. Factsheets, advice and information are readily available across the website.
Email: helpline@agescotland.org.uk
Address: Age Scotland, Causewayside House, 160 Causewayside, Edinburgh EH9 1PR
Call: 0800 12 44 222
The Ability Centre provides a range of support services and training opportunities for anyone living with a disability.
Email: social.work@scotborders.gov.uk
Address: Livingstone Place, Galashiels TD1 1DQ
Call: 01896 751333
The Borders Carers Centre provides support, information and training for all eligible carers across the district. There is also an assessment service for the Carers Support Plan.
Address: Brewerybrig, Low Buckholmside, Galashiels TD1 1RT
Call: 01896 752431
Aimed at anyone in the region living with dementia, the Berwickshire Dementia Day Service offers group support meetings, as well as in-home options for those who are unable, or unwilling, to travel.
Email: social.work@scotborders.gov.uk
Address: The Bungalow, Lanark Lodge, Bridgend, Duns TD11 3EX
Call: 01361 883134
Provides affordable home improvements and repairs for the elderly and those living with a disability.
Email: enquiries@borderscareandrepair.org.uk
Address: Ettrick Riverside, Dunsdale Road, Selkirk TD7 5EB
Call: 01750 724895
Get live-in care of the highest standard
Give us a call, drop us an email or simply fill out the form and one of our specialist care team will get in touch as soon as possible.
Read More About Care in Berwickshire
Live-in Care in Edinburgh
Our professional live-in carers in Edinburgh provide 24/7 home care and dementia care for the elderly and those in need. Contact us today to discover a higher standard of care with our live-in care services.
Five Things to do with Your Elderly Parents in Aberfeldy, Scotland
For those who care in Aberfeldy, Scotland for an elderly family member, it can be a challenge to find suitable things to do. Here are some ideas.
How Can Live-in Home Care Help With Learning Disabilities?
If your loved one is living with a learning disability, you should consider how their quality of life could be improved with live-in care at home.
How Can Live-in Home Care Help With Alzheimer's?
If your loved one is living with Alzheimer's disease, you should consider how their quality of life could be improved with live-in care at home.
How Can Live-in Home Care Help With Dementia With Lewy Bodies?
If your loved one is living with Dementia with Lewy Bodies, you should consider how their quality of life could be improved with live-in care at home.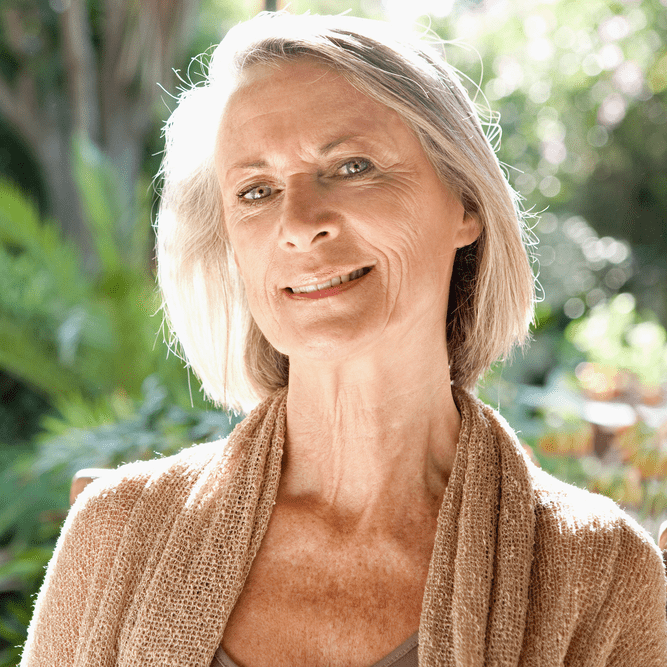 What our customers say
"Judith is absolutely lovely and you could see the fantastic relationship she has with my mum. My mum's smile nearly lit up the whole house when Judith arrived."
– Alison, Edinburgh