Live-in Care in Warrington
At Elder, we provide high-quality private
live-in care
for the elderly and those in need in Warrington.
Or call us, we are here to help
If your loved one requires long-term care and support 24/7 but does not want to leave their own home, live-in care from Elder can provide the ideal solution.
Why choose live-in care rather than a care home in Warrington?
With live-in care, you have the peace of mind that comes with the knowledge that your elderly relative is safe and being well cared for in their chosen environment.
Their dedicated carer will provide one-to-one care that has been specifically tailored to their needs as well as companionship, which a care home would have difficulty in supplying.
Elderly people, in particular, can find significant changes such as moving away from their home very stressful. If your loved one has friends and neighbours in their community, they will not want to leave them and move away.
Live-in care means that they can continue, as much as possible, to live their life as they choose and benefit from all the advantages of their community.
Elder's carers can move into your relative's home and provide any level of care required, including complex care as may be necessary for someone living with Alzheimer's disease or another type of dementia.
In addition to being more convenient for your loved one, live-in care also means that you will not have to worry about how your elderly relative is managing in new and unfamiliar surroundings.
Whether your relative lives in Warrington itself or any of the nearby areas such as Birchwood, Lymm or Appleton Thorn, Elder's live-in care service can ensure that they stay in the comfort of their own home.
How does live-in care work?
Each care recipient is unique, so every case is different. Your loved one's needs will be recorded in a care plan, and their live-in carer will use this to deliver the support and care they need, whether this is simple companionship or more complex care.
Elder's carers will assist with any areas of personal care that have become difficult for your relative, helping with activities such as bathing, mobilising and toileting if required.
They will also help with general domestic tasks and ensure that regular nourishing meals are provided for the person they are caring for. In addition to the practical help your loved one will receive, they will also have someone to chat with and all the emotional support they need, should they feel anxious.
If your loved one needs support outside their home, the live-in carer will accompany them, for example, to a chiropody appointment at Feet First or a visit to their GP at a practice such as Bath Street Health & Wellbeing Centre.
We provide live-in care in Warrington and the surrounding areas
Whether your family is looking for dementia care, elderly care, or simply home care for a little bit of help around the house, Elder can help.
How could my loved one's life be improved by a live-in carer?
The dedicated live-in carer selected for your relative will support them to do the things they enjoy in their local area. For example, if your loved one likes shopping, the live-in carer could accompany them to Golden Square Shopping Centre, driving your loved one's car if they have one, or otherwise accompanying them in a taxi.
Your relative may like to get out in the open air, visiting places such as Walton Hall and Gardens where they could also have tea in the accessible Heritage Cafe. Bluebell Cottage Gardens and Nursery is another pleasant place to visit, particularly if your loved one enjoys gardening.
Another possibility is a trip into town to the Warrington Museum and Art Gallery on Museum Street where, alongside the permanent exhibits, there are often fascinating temporary exhibitions.
There is plenty for your loved one to do in and around Warrington with their live-in carer. If they merely want to visit friends or go to the library, you can be confident that there is someone to keep your elderly relative safe both at home and when they are out and about.
Other advantages of live-in care
If your loved one has a cat or dog, they would probably need to be separated from them if they were admitted to a care home, but live-in care enables them to keep their pets. As pet ownership is well known to be good for health in various ways, this is a definite advantage, and the carer will even be able to care for pets if your loved one can no longer manage this alone.
Also, elderly people tend to be more active physically when they are in a familiar environment. Your loved one may enjoy gardening or walking, for example, and their live-in carer will do what they can to support them in remaining as mobile and active as possible.
How much does live-in care cost?
Standard live-in care with Elder is [live-in-price] per week. There are no hidden costs, and you're free to add additional extras only if you want them, so you can plan your budget with confidence.
If you need to arrange care for an elderly couple, live-in care is the most cost-effective option, as well as allowing them to stay together, which is not always possible in a care home.
Why choose Elder?
People choose Elder because they are looking for the highest standards of long-term care in the home. Elder takes the time to match your loved one's interests with those of their carer so that there will be plenty of common ground on which to build a friendly and comfortable working relationship.
If you would like more information, feel free to call one of our friendly care advisors between 8 am and 8 pm to find out how Elder could provide the best care for your loved one, with no obligations whatsoever.
Real life story: Colin and Dulcie's story
Dulcie is 102-years-old and lives with her son Colin, his wife Mary, and her Carer Sarah. She has dementia and has had full-time live-in care for over two years.
We talk to the family about the challenges of finding the right care solution for a fiercely independent woman – and how the positive benefits of live-in care with Sarah has transformed all of their lives.
Care in Warrington: Useful Resources
The council website offers information for carers about available services such as short breaks and counselling.
Email: contact@warrington.gov.uk
Address: Contact Warrington, 26-30 Horsemarket Street, WA1 1XL
Call: 01925 443322
Offers advice, information and support to carers throughout the county. Also provides a wide range of activities, training and events for carers and the people they care for.
Email: advice@cheshireandwarringtoncarers.org
Address: Room 6, Level 3,The Gateway Centre, 89 Sankey Street, Warrington, WA1 1SR
Call: 01925 248465, Helpline: 0300 102 0008
Provides services for people with dementia, including support and befriending projects that help carers cope with the demands of caring.
Email: hello@neighbourly.com
Address: Warrington, WA5 7WG
Call: 0117 917 5333
Provides a focal point for carers in Warrington and offers support, training and social events for carers.
Email: wycadmin@wired.me.uk
Address: 86 Sankey Street, Warrington, WA1 1SG
Call: 01925 633 492
Offers a range of services and advice as well as social activities for older people.
Email: enquiries@ageukmm.org.uk
Address: The Mansion House, Victoria Park, St Helens, WA10 2UE
Call: 01744 752 644
Supports various charities' priorities, including improving mental health and wellbeing and tackling disadvantage and poverty. Also provides opportunities for older people to access and participate in their local community.
Email: office@cheshirecommunityfoundation.org.uk
Address: Cheshire Community Foundation, Sension House, Denton Drive, Northwich, Cheshire, CW9 7LU
Call: 01606 330607
Get live-in care of the highest standard
Give us a call, drop us an email or simply fill out the form and one of our specialist care team will get in touch as soon as possible.
Read More About Care in Warrington
Live-in care in Manchester
Our professional live-in carers in Manchester provide 24/7 home care and dementia care for the elderly and those in need. Contact us today to discover a higher standard of care with our live-in care services.
Live-in Care in Preston
Our professional live-in carers in Preston provide 24/7 home care and dementia care for the elderly and those in need. Contact us today to discover a higher standard of care with our live-in care services.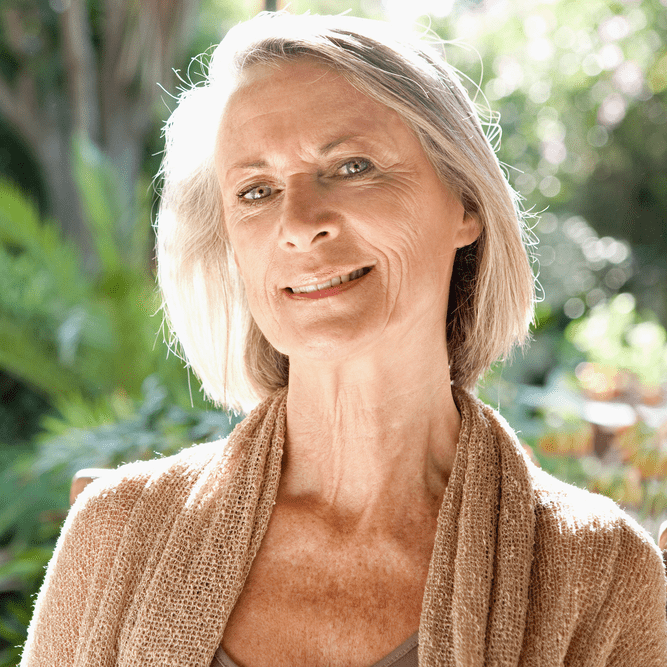 What our customers say
"Judith is absolutely lovely and you could see the fantastic relationship she has with my mum. My mum's smile nearly lit up the whole house when Judith arrived."
– Alison, Edinburgh