Live-in Care in Warrington and St Helens
At Elder, we provide high-quality private
live-in care
for the elderly and those in need in Warrington and St Helens.
Or call us, we are here to help
Private live-in care is an increasingly popular choice for those looking for the peace of mind of knowing that their loved ones are safe and cared for.
While nursing care and care homes have always been the first choices in caring for loved ones, once long-term 24/7 care is required, many people are discovering that arranging live-in care with a reputable company is a better and often more cost-effective option.
Elder is the UK's leading live-in care provider, and our care advisors are available to you 8am-8pm, seven days a week.
Why is live-in care in Warrington & St Helens better than a care home?
Change can be upsetting for someone in later life, and nothing represents a more significant change than leaving your own home to live in residential care with strangers.
Besides, if your elderly relative is comfortable at home and only needs assistance and company, doesn't it make more sense to keep them in their home and bring the care to them?
Live-in care allows the care recipient to stay in their own home, close to the places they know, their community and possibly their family and friends, and when able, to carry on with their activities and hobbies too.
For our customers, Elder's live-in care service means peace of mind. They can go about their lives as usual, safe in the knowledge that someone is home with their parent or loved one, keeping them safe and content in a familiar environment.
What does a live-in carer do?
Live-in carers are engaged on a week by week basis to provide trained care and companionship. They move into your loved one's house, staying in a spare room, and they supply everything from companion care to housework help and complex care.
In many ways, they are a family member, but one whose only job is to care for your loved one, and they are specially trained to work with those living with dementia.
Our carers are also proactive in supporting the health and wellbeing of your loved ones.
They are there to ensure medicines are taken, doctor's appointments are kept, that your loved one gets the nutrition they need and time outdoors to promote mobility and independence.
Why is live-in care in Warrington & St Helens a preferable option?
Liverpool and Merseyside are right on the doorstep and full of great days out and morning trips, which can efficiently be undertaken with a wheelchair and reduced mobility.
The Ellesmere Port Canal Port Trail is very popular. This attractive waterways complex includes a range of things to see and do, with craft workshops and specialist shops en-route.
The way is mostly level with well-surfaced paths, and visitors can take a short stroll along with a wheelchair for about a mile.
We provide live-in care in Warrington, St Helens and the surrounding areas
Here at Elder, we provide highly skilled carers throughout Warrington and St Helens in as little as 24 hours. Help your loved one retain their independence today.
St Chad's Gardens in Kirkby is famous for its beautiful flower shows and gentle slopes. Here, there is disabled access throughout the park, plenty of seating and toilets.
The Merseyside Maritime Museum is located at the Albert Docks in Liverpool. This permanent display contains a variety of items related to the social and commercial history of the port. Highlights include colourful posters of liners and the Titanic display.
Many also find Warrington & St Helens a very inclusive area for older people, those with dementia and wheelchair users. The Liverpool Wheelchair Users Group (LWUG) is a group of people of all ages dedicated to helping wheelchair users throughout the city.
The North West Boroughs Healthcare Trust is located near Warrington & St Helens and delivers a range of healthcare services specially designed for people living with Alzheimer's or dementia. Services include therapy, wellbeing, podiatry and physiotherapy services, making Warrington & St Helens an excellent place to choose to remain in your own home.
There is also a regional Alzheimer's Society office located in Warrington. The society provides a range of services concerned with daily living, staying healthy and socialising.
Why is Elder the best choice in Warrington and St Helens?
Elder live-in care is a countrywide, trusted service that provides a managed service solution to those looking for live-in care for their older relatives and loved ones.
We offer an end-to-end service, managing every aspect from finding a carer, training the carer, connecting our customer and care recipients with the right carer, and ensuring that there is never a break in the care coverage.
For many people, the task of finding a suitable carer is the most daunting aspect of the process. What's more, ensuring that there is always somebody there for your parent or loved one, in case the usual carer is unwell, is a time-consuming and stressful task. Elder takes care of all of these worries, so our customers can rest easy and get on with their usual lives.
How much does live-in care in Warrington & St Helens cost?
Standard live-in care with Elder is [live-in-price] per week. There are no hidden costs, and you're free to add additional extras only if you want them, so you can plan your budget with confidence.
You can call us today to talk to one of our care advisors, who will be happy to discuss your situation with you.
Real life story: Colin and Dulcie's story
Dulcie is 102-years-old and lives with her son Colin, his wife Mary, and her Carer Sarah. She has dementia and has had full-time live-in care for over two years.
We talk to the family about the challenges of finding the right care solution for a fiercely independent woman – and how the positive benefits of live-in care with Sarah has transformed all of their lives.
Useful Care Resources in Warrington and St Helens
The council website offers information for carers about available services such as short breaks and counselling.
Email: contact@warrington.gov.uk
Address: Contact Warrington, 26-30 Horsemarket Street, WA1 1XL
Call: 01925 443322
Offers advice, information and support to carers throughout the county. Also provides a wide range of activities, training and events for carers and the people they care for.
Email: advice@cheshireandwarringtoncarers.org
Address: Room 6, Level 3,The Gateway Centre, 89 Sankey Street, Warrington, WA1 1SR
Call: 01925 248465, Helpline: 0300 102 0008
Provides services for people with dementia, including support and befriending projects that help carers cope with the demands of caring.
Email: hello@neighbourly.com
Address: Warrington, WA5 7WG
Call: 0117 917 5333
Provides a focal point for carers in Warrington and offers support, training and social events for carers.
Email: wycadmin@wired.me.uk
Address: 86 Sankey Street, Warrington, WA1 1SG
Call: 01925 633 492
Offers a range of services and advice as well as social activities for older people.
Email: enquiries@ageukmm.org.uk
Address: The Mansion House, Victoria Park, St Helens, WA10 2UE
Call: 01744 752 644
Supports various charities' priorities, including improving mental health and wellbeing and tackling disadvantage and poverty. Also provides opportunities for older people to access and participate in their local community.
Email: office@cheshirecommunityfoundation.org.uk
Address: Cheshire Community Foundation, Sension House, Denton Drive, Northwich, Cheshire, CW9 7LU
Call: 01606 330607
Get live-in care of the highest standard
Give us a call, drop us an email or simply fill out the form and one of our specialist care team will get in touch as soon as possible.
Read More About Care in Warrington and St Helens
Live-in care in Manchester
Our professional live-in carers in Manchester provide 24/7 home care and dementia care for the elderly and those in need. Contact us today to discover a higher standard of care with our live-in care services.
Live-in Care in the North West
Our professional live-in carers in the North West provide private home care and dementia care for the elderly and those in need. Contact us today.
Eight Things to do with your Ageing Parents in Manchester
For those who care in Manchester for an elderly family member, it can be a challenge to find suitable things to do. Here are some ideas.
Live-in Care in Stoke-on-Trent
Our professional live-in carers in Stoke-on-Trent provide 24/7 home care and dementia care for the elderly and those in need. Contact us today to discover a higher standard of care with our live-in care services.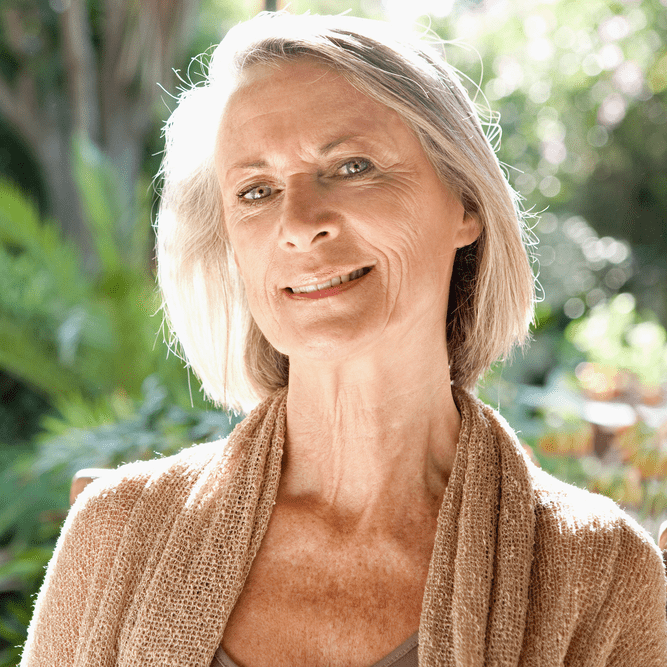 What our customers say
"Judith is absolutely lovely and you could see the fantastic relationship she has with my mum. My mum's smile nearly lit up the whole house when Judith arrived."
– Alison, Edinburgh