Live-in Care in Cumberland
At Elder, we provide high-quality private
live-in care
for the elderly and those in need in Cumberland.
Or call us, we are here to help
If your loved one is struggling to cope with everyday tasks while living at home, then live-in care might be the ideal solution. Elder work across Cumberland, in areas such as Bowness, Beaumont and Thursby, providing bespoke live-in care packages which can enable your loved one to receive care at home whilst maintaining their independence and avoiding the need to move into residential care.
How does live-in care work?
Live-in care is rapidly becoming the most popular form of elderly care in the UK. With a live-in care plan, a caregiver moves in with your elderly relative and provides them with all the companionship and support they might need to continue living in their family home for as long as possible.
A live-in carer provides companionship, which is ideal if your loved one is experiencing feelings of loneliness which is something that often accompanies old age if your parent lives alone.
If your loved one needs help with domestic tasks such as shopping, cooking and cleaning, or with personal care tasks such as getting to the toilet, getting into and out of bed or washing, their live-in carer will take care of it. Your relative's caregiver will only ever carry out the tasks your relative requests, doing as much or as little for them as they want. We find that this helps the elderly in maintaining a degree of independence, by having a say in the care that they receive.
What tasks do carers in Cumberland perform?
Our carers are carefully matched to your relative to ensure they share common interests, so many will be only too happy to help them keep up the hobbies and interests they have always enjoyed. They can also organise mentally stimulating days out, perhaps to visit the beautiful Lowther Castle and Gardens, Carlisle's impressive Cathedral or for a gentle stroll near Lake Windermere.
One advantage live-in care has over a residential care home is that your relative need not be parted from a beloved pet, and with the assistance of their caregiver, can continue to care for their animals.
Carers who are insured to drive your loved one's car might also run them to social events, or take them out to make use of local amenities, such as the North Cumbria University Hospital if they have appointments, or shopping at the Cumberland Plaza or Walnut Hill Shopping Centres.
We provide live-in care in Cumberland and across the rest of the North West
Wherever you live in the area, we're able to provide specialist full-time home care in Cumberland and the surrounding area:
How much live-in care in Cumberland cost?
Should you need to talk through any concerns or questions you may have regarding the cost of care; please feel free to call our expert care support team to confidentially discuss this matter through with you, no commitment, just friendly advice.
But to give you an idea, our live-in care services cost up to 30% less than a care home. Standard live-in care with Elder is [live-in-price] per week. There are no hidden costs, and you're free to add additional extras only if you want them, so you can plan your budget with confidence.
What are the benefits of care at home over residential care in Cumberland?
The majority of elderly people would prefer to be cared for in their own homes. Moving into a residential home can be extremely upsetting and disruptive, often meaning your loved one has to part with treasured possessions as they are forced to downsize. They also lose a great deal of personal choice and freedom, as residents in care homes often have little if any say over what time they get up or are put to bed, or over what they eat for their meals and when.
Although there are some incredible care homes across Cumberland, staff are often very stretched and can rarely give the one-to-one care your loved one deserves. With a live-in care plan from Elder, your loved one receives high-quality care and companionship round the clock. For more information, please contact the Elder team today.
Real life story: Colin and Dulcie's story
Dulcie is 102-years-old and lives with her son Colin, his wife Mary, and her Carer Sarah. She has dementia and has had full-time live-in care for over two years.
We talk to the family about the challenges of finding the right care solution for a fiercely independent woman – and how the positive benefits of live-in care with Sarah has transformed all of their lives.
Cumbria's county council website is filled with local council services information, including social services, housing, financing, grants, support services and more.
– Email: workingtonssd@cumbria.gov.uk
– Address: Adult social care, West Cumbria House, Jubilee Road, Lillyhall, Workington, CA14 4HB
– Call: 0300 303 3589
A national charity offering a range of support services to elderly people and their carers, including social opportunities, respite care, budget advice and signposting.
– Email: office@ageukcarlisleandeden.org.uk
– Address: 20 Spencer St, Carlisle CA1 1BG, UK
– Call: 01228 536673
Social events and outings for elderly people and their carers, run by local volunteers.
– Email: cmolleur@cumberlandmaine.com.
– Address: Aging in Place Cumberland, Cumberland Town Office, 290 Tuttle Road, Cumberland, ME 04021
– Call: 207-245-8033
A network partner of Carers Trust, South Lakeside Carers Association offers social opportunities, training, advice, signposting and more.
– Email: info@carers.org
– Address: Level 3, Stricklandgate House, 92 Stricklandgate, Kendal, Cumbria, LA9 4PU
– Call: 01539 815970
A charity that supports unpaid adult carers, offering them training, social opportunities, events, respite care, advice and more.
– Email: general@westcumbriacarers.co.uk
– Address: West Cumbria Carers, Suite 7F, Lakeland Business Park, Lamplugh Road, Cockermouth, Cumbria, CA13 0QT
– Call: 01900 821 976
Specialist services to help elderly people to maintain an active and independent life in their community.
– Email: cumbriaadvicenetwork@outlook.com
– Address: Royal Voluntary Service, Cumbria Hub Office, Level 1, Westmorland General Hospital, Burton Road, Kendal, LA9 7RG
– Call: 01539 722123
Get live-in care of the highest standard
Give us a call, drop us an email or simply fill out the form and one of our specialist care team will get in touch as soon as possible.
Read More About Care in Cumberland
Five Things to do with Your Elderly Parents in Aberfeldy, Scotland
For those who care in Aberfeldy, Scotland for an elderly family member, it can be a challenge to find suitable things to do. Here are some ideas.
What Are the Different Types of Elderly Care?
There are four main elderly care options that you should explore before making a decision about which is best for you and your loved one.
Care Homes Vs Nursing Homes – What's the Best Option?
If your loved one needs someone to help with their care needs, you should establish which type of care is best amongst the main three options.
An Overview of Elderly Live-in Care
Live-in elderly care is a new type of care that enables your loved one to stay in their own home instead of having to move into a care home.
Live-in Dementia Care or Care Homes: What's the Difference?
Updated for 2017 – Professionals largely agree that it is beneficial for older people, especially those with dementia, to stay in their familiar environment.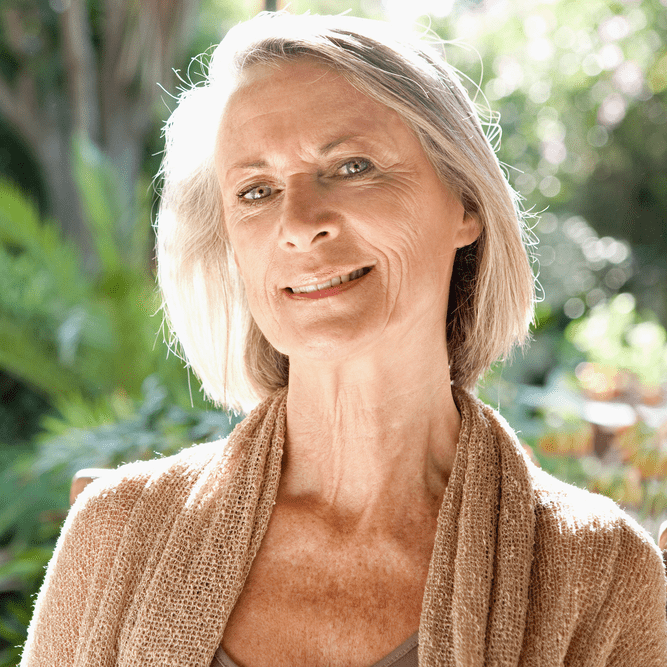 What our customers say
"Judith is absolutely lovely and you could see the fantastic relationship she has with my mum. My mum's smile nearly lit up the whole house when Judith arrived."
– Alison, Edinburgh