Live-in Care in Cockermouth
At Elder, we provide high-quality private
live-in care
for the elderly and those in need in Cockermouth.
Or call us, we are here to help
What is live-in care and how does it compare to a care home in Cockermouth?
If your loved one has always been independent, but now requires care and someone around 24-hours a day, why not consider Elder live-in care in Cockermouth? Private home care is an increasingly popular type of care that provides your loved one with more one-to-one support than they would receive in a care home, while allowing them to retain their independence and stay in their own home and communities.
Being admitted into a residential care home invariably means that your loved one would have to sacrifice most of their independence. Although many care homes try hard to treat all their residents as individuals, it is impossible for someone to have the same level of one-to-one as they would in their own home with a private carer dedicated to meeting their needs.
If your loved one lives alone in Cockermouth and you are worried about their safety, putting them in a care home where there will be 24-hour supervision is no longer the only option. One of Elder's live-in carers in the North West can move into your loved one's home and keep them safe in their own environment, even if their care needs are quite complex, such as for those living with dementia.
Is private home care suitable for those living with dementia?
Elder's carers are highly trained professionals who have experience in providing care for all sorts of conditions. Elder will match a live-in carer to your loved one based on the specific requirements of the care required for their condition, whether simply cooking and cleaning, or dealing with the many issues that may arise for someone living with dementia.
Most of our carers have undergone advanced dementia care training, for example, and others are experienced in caring for people with conditions such as Parkinson's or Multiple Sclerosis.
We provide live-in care in Cockermouth and the surrounding areas
Elder's live-in care services can start within as little as 24 hours in Cockermouth. Our skilled and compassionate carers are committed to providing the very best care to your loved one.
What tasks will a live-in carer do?
Your live-in carer will do as much, or as little, as required, and be guided by your relative as to the specific help and assistance needed throughout the day. This could be anything from support with housework, shopping, outings and meal preparation, through to personal care such as help with bathing and dressing or even dementia care.
Your loved one's one-to-one carer makes sure that prescriptions are ordered and collected, and ensures that your loved one takes their medications as directed by their medical advisers. They will arrange hospital visits, and accompany your relative wherever they need or want to go.
There are many things for your loved one to do and see with their private carer in Cockermouth, such as visiting Harris Gardens, the Moota Garden Centre or visiting any of more accessible natural wonders of Cumbria. All visits will be accompanied by your live-in carer, providing you with the peace of mind that they are enjoying themselves while receiving the best one-to-one care possible.
If your loved one requires dementia care, we have trained staff experienced at providing such care. At Elder, we provide highly trained staff who can cope with the extra demands that dementia and Alzheimer's can bring. They understand the need to keep a careful watch on your loved one's safety, i.e. making sure that the cooker or the iron isn't left on, or making sure that your relative does not wander off and become lost.
Knowing that your loved one is as happy as possible, comfortable, eating well and in safe hands provides peace of mind for the whole family. It means that when you visit you can relax and enjoy their company, without worrying about things such as whether they are eating properly. Should your relative's needs increase over time, the caregiver will provide more help as required.
Here at Elder, we're always happy to discuss your individual requirements for care in the home and will provide a careplan tailored to your situation, so contact us for a no-obligation chat, and discover the difference that Elder care can make for your family.
Real life story: Colin and Dulcie's story
Dulcie is 102-years-old and lives with her son Colin, his wife Mary, and her Carer Sarah. She has dementia and has had full-time live-in care for over two years.
We talk to the family about the challenges of finding the right care solution for a fiercely independent woman – and how the positive benefits of live-in care with Sarah has transformed all of their lives.
Care in Cockermouth: Useful Resources
The council's website is an invaluable resource providing crucial advice, information and practical support including emotional support, access to equipment and financial advice.
Address: Cumbria House, 117 Botchergate, Carlisle, CA1 1RD
Call: 01228 606060
With a belief that everyone should have the opportunity to love later life, Age UK offers free services and independent advice to the elderly and their carers.
Email: info@ageukwestcumbria.org.uk
Address: Old Customs House, West Strand, Whitehaven, CA28 7LR
Call: 08443 843843
Recognising that carers are the unsung heroes of the health and care system, the Memory and Later Life service has a mission to make the lives of carers easier.
Email: david.storm@cumbria.nhs.uk
Call: 01900 705850
This support network is run by experienced support workers who can offer up-to-date information, advice and guidance.
Email: cumbria@alzheimers.org.uk
Address: Part Ground Floor, Cumbria House, New Oxford Street, Workington, CA14 2NA
Call: 01900 607280
Experienced support workers ensure carers in Cockermouth and the local areas have access to the support and information they need to provide the best care to their loved one.
Address: The Office, Mardale Road, Penrith, CA11 9EH
Call: 01768 890280
Get live-in care of the highest standard
Give us a call, drop us an email or simply fill out the form and one of our specialist care team will get in touch as soon as possible.
Read More About Care in Cockermouth
Live-in Care in Cumbria
Our professional live-in carers in Cumbria provide 24/7 home care and dementia care for the elderly and those in need. Contact us today to discover a higher standard of care with our live-in care services.
24-hour Live-in Home Care: What's the Cost?
There is a huge demand for elderly care services. More families are looking at alternatives to the care home model such as 24-hour live-in care at home.
Tommy Dunne: Living With Dementia, Not Suffering From It
Diagnosed with Alzheimer's at just 58, Tommy Dunne works with many organisations and charities to raise awareness of the issues around dementia.
How Do I Choose the Right Home Help?
It's important to understand the different types of home help available before deciding on the type that your loved one needs.
Dementia Live-in Care: What Does It Provide?
Dementia live-in care can provide all the support needed to allow your loved one to remain in the familiar surroundings of home, even if they need complex care.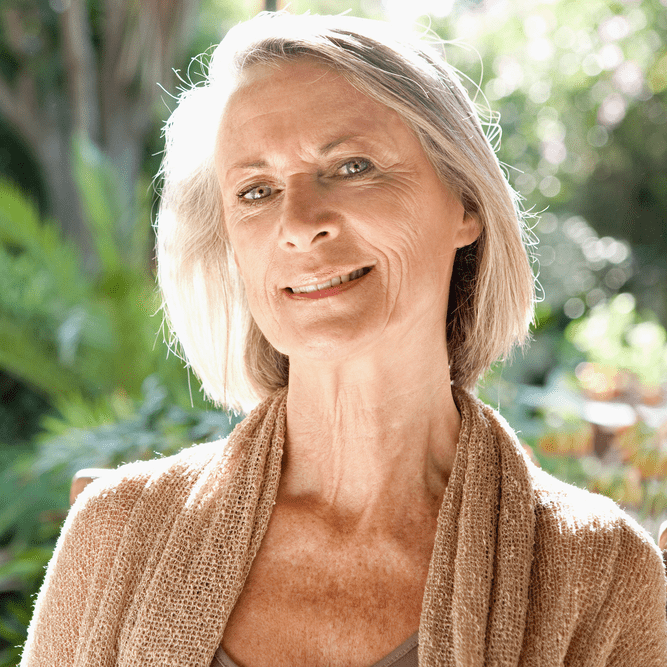 What our customers say
"Judith is absolutely lovely and you could see the fantastic relationship she has with my mum. My mum's smile nearly lit up the whole house when Judith arrived."
– Alison, Edinburgh