At Elder, we provide high-quality private
live-in care
for the elderly and those in need in Chester.
Or call us, we are here to help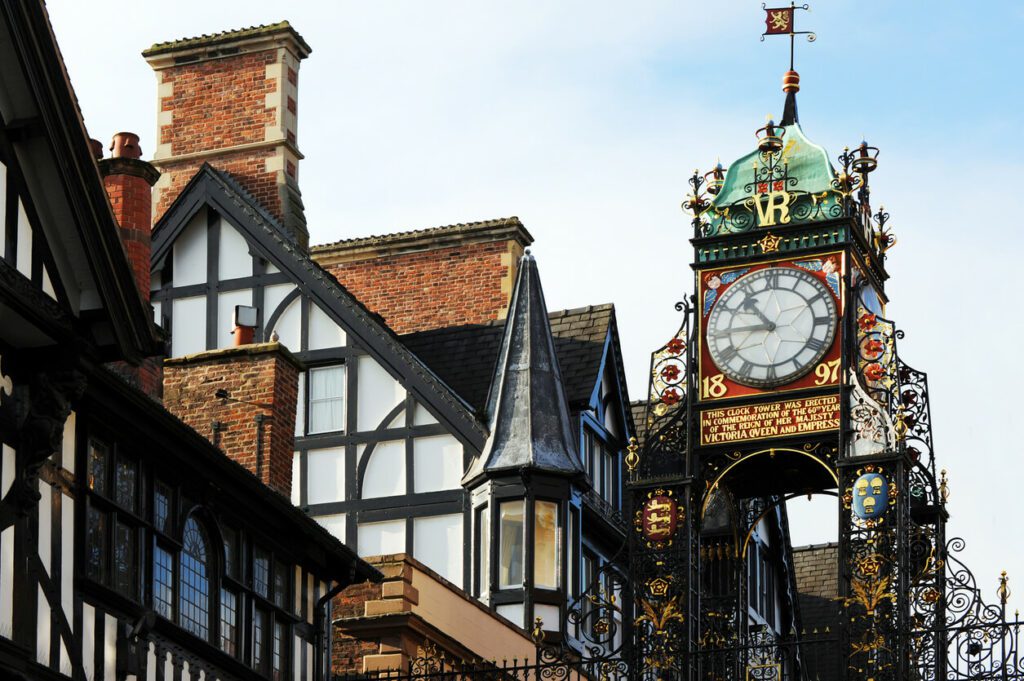 At Elder, we provide compassionate and affordable live-in care for the elderly, in and around Chester, helping members of the older generation to live a happy and comfortable life in the comfort of their own homes.
Elder provides trained caregivers who offer 24/7 live-in care assistance for the elderly in their own homes, or in your home if your relative has moved in with you. Such support provides a practical alternative to residential care and avoids the stress and upheaval that a move can cause.
There is no need for your loved one to go through much-loved possessions, choosing what to keep and what to part with, as they would likely have to do if they moved into a residential care home. Thanks to our elderly care-at-home packages, your loved one can retain their much-loved treasures and mementoes.
When possible, there are many interesting things for live-in carers to do with those that they are caring for in Chester. The famous Chester zoo, opened in 1931 in Upton by Chester is one of the UK's largest zoos at 125 acres. Days out here can be a fascinating for carer and care recipient alike.
They can also visit Chester's medieval cathedral with the assistance of their carer. This historical landmark was built in 1092 and now has a lovely refectory cafe and shop. There are many other activities in and around Chester that your loved one will be able to do with the assistance of their live-in carer.
Elder provide care in and around the North West. For more information, click here.
How can live-in care in Chester benefit my loved one?
Elder's experienced private caregivers provide 24 hour care to any elderly person in need. This can be on a shorter term basis, for example if the individual requiring care has recently been in hospital. Live-in care is also becoming a more common alternative to care homes for long term care, providing help with chores around the house, reminding care recipients when to take their medicines and providing companionship to those that can often feel vulnerable and lonely.
Many of Elder's customers use live-in care to assist them when they are caring for a loved one themselves. A live-in carer can provide invaluable support to those looking after individuals living with dementia or other more serious conditions that are challenging to handle alone.
The live-in care model is very simple; the caregiver moves into your loved one's home on a permanent basis, offering help and support day and night, as required.
What are the benefits of care in the home?
Your loved one may have spent many happy years living an independent life in their own home. They will have built up friendships with neighbours and other people in and around Chester. Our professional live-in carers in Chester, provide care and dementia care for the elderly and those in need, meaning that there is no reason for them to move out of their much-loved home.
Elderly people tend to be happier remaining in their own home as they are able to continue with the daily activities that they have performed all of their life i.e. gardening or walking their dog. Live-in carers can also take over pet duties and will happily feed your loved one's animals or walk their beloved dog. Such benefits are not available in a care home where pets are generally not allowed.
By employing a caregiver to move into their home, you will find that your loved one can continue with their lifestyle, which has a profound impact on their wellbeing. Being among their own much-loved possessions and in familiar surroundings allows them to maintain a level of independent living, but with the knowledge that a 24-hour live-in carer is on hand to provide help wherever and whenever it's needed.
We provide live-in care in Chester and the surrounding areas
Elder have a number of live-in carers in Chester that can provide around the clock care to your loved one in as little as 24 hours.
What does a live-in carer do?
At Elder, we carefully match the caregiver to the care recipient, to encourage the formation of a strong friendship. We take into account your loved one's personality, hobbies and interests, and we do our very best to pair them with a private carer who will believe they will forge a bond with.
Elder's private carers are there to support your loved one. This could be anything from helping with housework, shopping, outings and meal preparation, through to personal care such as help with bathing and dressing.
Your live-in carer in Chester will make sure that all prescriptions are ordered and collected, and that your loved one takes their medications as directed by their medical advisers. They will arrange medical appointments, and accompany your relative on trips or visits anywhere at anytime.
Many of our customer enjoy going to parks and gardens and Chester has many, which your loved one can enjoy with their live-in carer. You can therefore rest assured that they're living life as well as possible while have the peace of mind of knowing that your loved one is in safe hands.
If your loved one requires dementia care, we have carers who specialise in this type of care, who are familiar with dealing with the personality attributes associated with the disorder.
At Elder, we only hire highly trained private carers and ensure that those we assign to your loved one are capable of handling any situations that may arise. For example, if your loved one lives with Alzheimer's, we will ensure that we assign a one-to-one carer with experience in dealing with this situation.
Knowing that your loved one is safe, secure, eating well and in good hands provides peace of mind for the whole family. This means that you can relax and enjoy their company, without worrying about cooking for them or cleaning their house. Should your relative's needs increase over time, the caregiver will draw up a new care plan to meet these changing requirements.
Elder is always happy to draw up a care plan unique to your loved one's specific needs in their home, so contact us for a no-obligation chat, and discover the difference that Elder care could make for all the family.
Real life story: Colin and Dulcie's story
Dulcie is 102-years-old and lives with her son Colin, his wife Mary, and her Carer Sarah. She has dementia and has had full-time live-in care for over two years.
We talk to the family about the challenges of finding the right care solution for a fiercely independent woman – and how the positive benefits of live-in care with Sarah has transformed all of their lives.
Care in Chester: Useful Resources
A group which organises friendly tea parties for the elderly to socialise. There are four groups in the Chester area to choose from, and all have an informal, casual setup.
Email: gwen.lightfoot@contact-the-elderly.org.uk
Address: Varies, see website for details
Call: 01925 728969
Brightlife Cheshire is dedicated to tackling loneliness in old age, working across all sectors to set up projects and activities for those over 50.
Email: admin@brightlifecheshire.org.uk
Address: 314 Chester Road, Hartford, Northwich, Cheshire, CW8 2AB
Call: 01606 884444
The local council offers information on helping older adults live independently for as long as possible. It includes sports, social groups, hobby and interest societies, and much more.
Address: Cheshire East Council, c/o Municipal Buildings, Earle Street, Crewe CW1 2BJ
Call: 0300 123 5500
The Cheshire branch of Age UK provides a huge array of support services to the elderly and their carers. They are able to link to professional services as well as support groups and local networks.
Email: admin@ageukcheshire.org.uk
Address: Head Office – Northwich
11a Hartford Business Park, Chester Road, Hartford, Northwich CW8 2AB
Call: 01606 881660
Cheshire Carers' Centre offers a monthly support group for anyone caring for an elderly, frail, disabled or vulnerable person. The group provides calls and text reminders about upcoming meetings.
Email: advice@cheshirecarerscentre.org.uk
Address: Quaker Meeting House, Union Walk, Chester CH1 3LF
Call: 0800 085 0307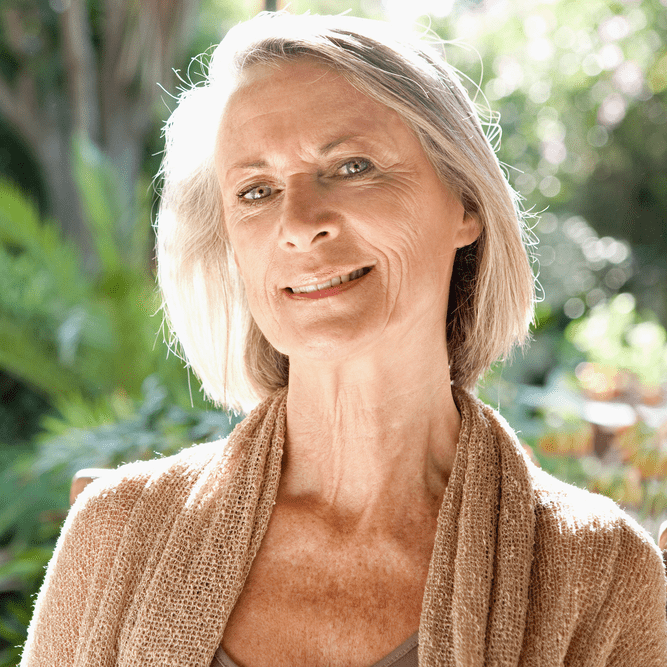 What our customers say
"Judith is absolutely lovely and you could see the fantastic relationship she has with my mum. My mum's smile nearly lit up the whole house when Judith arrived."
– Alison, Edinburgh