At Elder, we provide high-quality private
live-in care
for the elderly and those in need in Cheshire.
Or call us, we are here to help
Given a choice, the majority of older people express a wish to stay in their own homes, rather than endure the upheaval of moving into a residential home to receive care. When you can see that managing day-to-day tasks is starting to become a struggle for your loved one, you may wish to explore alternative forms of private care, which enable them to continue living at home. With an in-home care plan from Elder, your loved one could continue living in their familiar surroundings and enjoy a sense of independent living, even when living alone has become a challenge.
Elder provides live-in care across the county of Cheshire, providing bespoke home care packages which are tailored to suit your elderly relative's level of need. Whatever support your loved one requires, Elder's expertly qualified team can provide 24/7 care and companionship to help them remain in their own home.
What is live-in care?
With a care at home package from Elder, your loved one is paired with a caregiver who is specially chosen to suit them, both in terms of the type of care they need and in personality. When you first approach us, we will sit down with you and your loved one and discuss their requirements and what they expect from a care plan. Having consulted any medical practitioners who are currently involved in your loved one's care, we can then work with you to create a care package that will give your relative the level of support they require.
A live-in carer is then selected for your loved one and moves in with them. Your relative's caregiver will be able to assist in a range of tasks, from personal care such as helping them to wash, dress, use the toilet and get into and out of bed, to household duties such as light cleaning and gardening, shopping, laundry and providing meals.
How does Elder choose its carers?
Elder has a strict set of criteria that are applied when we employ our caregivers. We conduct all relevant background checks to ensure our care workers are suitable to work with elderly people, and undertake all the administration that goes into employing a live-in carer.
All our staff are highly qualified in elderly care, and many will also have benefitted from specialist dementia or Alzheimer's care training. If your loved one is living with a serious medical condition, such as Parkinson's or Multiple Sclerosis, we also work with carers with extra qualifications in caring for patients with these.
What sort of care plans can Elder provide?
Elder can provide a flexible care plan tailored to your loved one's needs. It could be that your relative has suffered a stroke or fall, or is recovering from an illness and needs just a few weeks or months of short-term care while they convalesce. If you are the primary carer for your loved one but feel in need of a break from your caring duties, we can also arrange short-term care at home, to give you some time away.
We also offer long-term care packages, but you can be confident that any care plans you draw up with us and your loved one are flexible and take into account the fact that your relative's needs may change as time goes on.
If your loved one is being discharged from hospital and would otherwise be unable to return to their own home, Elder can arrange live-in care at short notice, helping them avoid an emergency stay in a residential home.
We provide live-in care in Cheshire and the surrounding areas
Our compassionate and highly skilled carers, throughout the county of Cheshire can start providing round the clock support for your loved one within 24-hours of speaking with Elder.
What are the advantages over a care home in Cheshire?
With the best will in the world, the staff who work in residential care homes simply do not have the time or resources to invest in the kind of one-to-one care their residents deserve. Throughout the course of a day, residents may see several different carers. This can often be a confusing and distressing experience, especially when they are carrying out tasks of an intimate nature, and particularly for those with dementia.
With private live-in care, your loved one gets the undivided attention of a single caregiver. Because they spend so much time together, you often find that carers and care recipients build up a deep bond of friendship and trust, particularly when they have been matched according to shared interests and hobbies.
Our private care staff usually work in pairs, taking turns to work a two-week period with your loved one. This provides excellent continuity of care, ensuring your relative always has a familiar face around who they can recognise and on whom they can rely.
Why choose Elder?
Elder is one of the country's most widely respected and experienced providers of elderly care. We believe that care should be a personalised experience, which is why we always put you and your loved one at the centre of everything we do.
With a home care package from Elder, your relative can continue to live in the home they have loved, and you get the peace of mind that comes with knowing they have a carer and companion watching over and supporting them at all times.
Elder operates right across the Cheshire region. For more information on the bespoke care services we provide, or to enquire about booking an appointment with us contact our friendly Cheshire-based team today.
Real life story: Colin and Dulcie's story
Dulcie is 102-years-old and lives with her son Colin, his wife Mary, and her Carer Sarah. She has dementia and has had full-time live-in care for over two years.
We talk to the family about the challenges of finding the right care solution for a fiercely independent woman – and how the positive benefits of live-in care with Sarah has transformed all of their lives.
Care in Cheshire: Useful Resources
An organisation tackling loneliness among Cheshire's elderly population.
Email: admin@brightlifecheshire.org.uk
Address: 314 Chester Road, Hartford, Northwich, Cheshire, CW8 2AB
Call: 01606 884444
The Cheshire branch of Age UK, offering support and advice to the elderly.
Email: admin@ageukcheshire.org.uk
Address: Head office – 11a Hartford Business Park, Chester Road, Hartford, Northwich CW8 2AB
Call: 01606 881660
A fortnightly social club for over-60s based in Kelsall.
Call: Mary Diggle on 01829 752608
The Live Well service offers advice on a huge variety of social care and community topics, including caring for the elderly and how to contact local social groups.
Address: Council Headquarters – Westfields, Middlewich Road, Sandbach, CW11 1HZ
Call: 0300 123 5010
A service to help older people stay involved in their local community.
Email: cheshirehub@royalvoluntaryservice.org.uk
Address: Royal Voluntary Service, Delamere Community Centre, Delamere Avenue, Eastham, Wirral, Merseyside CH62 9ED
Call: 0151 203 1116
Get live-in care of the highest standard
Give us a call, drop us an email or simply fill out the form and one of our specialist care team will get in touch as soon as possible.
Read More About Care in Cheshire
Live-in care in Manchester
Our professional live-in carers in Manchester provide 24/7 home care and dementia care for the elderly and those in need. Contact us today to discover a higher standard of care with our live-in care services.
Eight Things to do with your Ageing Parents in Manchester
For those who care in Manchester for an elderly family member, it can be a challenge to find suitable things to do. Here are some ideas.
The Elder Interview: Christina Macdonald, Author of Dementia Care, A Guide
Christina Macdonald, author of 'Dementia Care: A Guide'. We talk to her about what inspired her to write her book and the importance of thinking and planning ahead when your loved one has had a diagnosis of dementia.
Displaying Inclusivity: How Museums and Galleries are Responding to Visitors with Dementia
Museums, galleries and other venues are focusing on making the arts more dementia friendly and better equipped to enable those with the condition to enjoy them.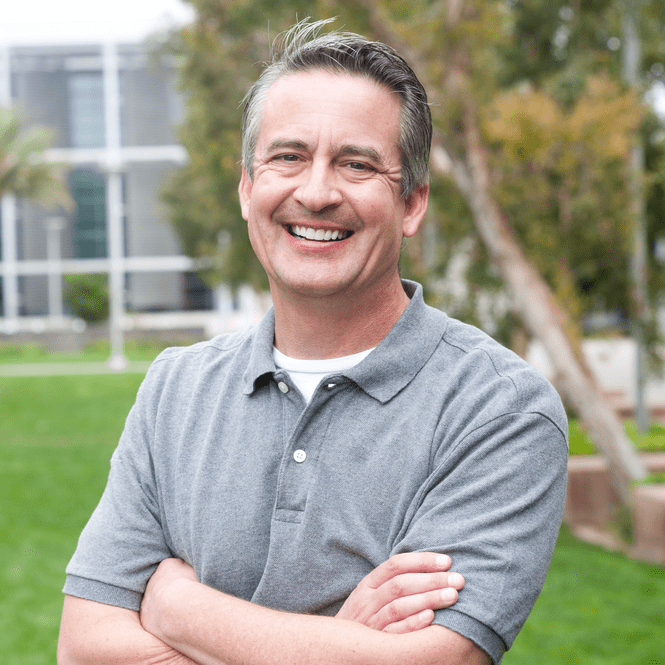 What our customers say
"The security and patience of live-in care has meant my mother has relaxed and her general disposition has improved to no end."
Mark Swansea