At Elder, we provide high-quality private
live-in care
for the elderly and those in need in Carlisle.
Or call us, we are here to help
If your loved one has come to the stage in their life where they are no longer able to live independently, you may be considering options for the future.
Your elderly relative will probably be very reluctant to leave their own home and community, so if you are anxious to ensure that they enjoy the best quality of life they can, live-in care could be the ideal alternative to going into a care home.
What makes live-in care a better solution than a care home in Carlisle?
Live-in care from Elder can give your loved one the companionship and support they need to live as well as they can as they grow older.
Because our care is tailored specifically to your loved one's needs, you will have the satisfaction of knowing that they are receiving the support they require and are safe in the place they feel most comfortable, rather than having to adapt to the new, strange environment of a care home.
Major changes such as moving can be traumatic, so enabling your elderly relative to remain in their own home will undoubtedly be preferable for them. They will be able to continue enjoying hobbies and activities and to maintain relationships with friends, neighbours and family members in the local area.
Due to their training and experience, Elder's carers are able to care for people with a variety of needs, including the specialist care needed by people with dementia). The level of care your loved one will receive is excellent, and because it is on a one to one basis, you will know that all their needs are being met.
Elder has live-in carers throughout Carlisle, and in nearby villages such as Cumwhinton, Scotby and Wetheral, who can move into your elderly relative's home and provide the care and support they need to live the most fulfilling life they can.
Why is Elder the care solution of choice?
Our nationwide service supports your loved one to live as independently as they can, without having to leave their home. Your loved one's needs will be discussed with you to ensure that all the help they need can be provided on a day to day basis.
Because older people often remain more physically active when they are in places they know well, your loved one is more likely to enjoy activities such as light exercise, which will help them to maintain their mobility and stay healthy.
Our carers will also help with pet care if your loved one has pets, so the problem of being separated from much-loved pets will not arise with live-in care.
We provide live-in care in Carlisle and the surrounding areas
Elder's live-in care services provide the best possible level of care for your loved ones in the comfort of their own home.
How does 24/7 care work in Carlisle?
All the care provided by your loved one's live-in carer will depend on their unique needs. If they need support or encouragement with personal care tasks, this will be provided in whatever way they prefer. For example, if your loved one likes to have breakfast in bed and then get up to shower and dress, their carer will support them with this.
Domestic chores, such as ironing or cleaning, will be done and you will enjoy knowing that your loved one will have regular, nutritious meals provided every day. If your loved one's condition changes, the care plan will be updated, so that they continue to receive whatever level of care they require.
If your relative owns a car, their live-in carer can also chauffeur them about, perhaps taking them shopping in the Lanes Shopping Centre or to attend an appointment at the Cumberland Infirmary.
What are the benefits of live-in care in your relative's Carlisle home?
Having a live-in carer means that your loved one will be supported to enjoy all that Carlisle has to offer. There are several lovely parks such as Hammonds Pond, Bitts Park and Rickerby Park in the city and you will know that on warmer days, your loved one can enjoy these safely in the company of their 24/7 carer.
Tullie House Museum is one of many indoor attractions in the city, and your relative may enjoy visiting the changing exhibitions here or spending some time in the Cathedral, with support from their carer.
How much does Elder's live-in care service cost?
Standard live-in care with Elder is [live-in-price] per week. There are no hidden costs, and you're free to add additional extras only if you want them, so you can plan your budget with confidence.
Why choose a live-in carer from Elder?
Elder's carers are highly trained, and we ensure that they have the experience they need to provide an excellent level of care. They are also carefully matched with the interests of the elderly person they will be looking after so that they will easily be able to build up a good relationship with their care recipient.
Having a carer they are able to get to know well means that your loved one will be much more comfortable receiving personal care, and you will have the peace of mind you need, knowing that there is someone around day and night to offer the support they need.
If you have any queries about the care of your loved one, members of our care support team are available to give you any information you need.
Real life story: Colin and Dulcie's story
Dulcie is 102-years-old and lives with her son Colin, his wife Mary, and her Carer Sarah. She has dementia and has had full-time live-in care for over two years.
We talk to the family about the challenges of finding the right care solution for a fiercely independent woman – and how the positive benefits of live-in care with Sarah has transformed all of their lives.
Care in Carlisle: Useful Resources
Age UK provides a range of advice and support services for the elderly living in Carlisle.
Email: admin@ageukcarlisleandeden.org.uk
Address: 20 Spencer Street, Carlisle, CA1 1BG
Call: 01228 536673
This helpline offers independent information and advice to anyone in Carlisle who may need support and assistance to improve their health and wellbeing and to maintain their independence.
Call: 01228 633331
The local library in Carlisle is a useful hub for information and resources, but also provides a place for people to meet in the local community. It also hosts events and groups that may be of benefit to the elderly.
Email carlisle.library@cumbria.gov.uk
Address: 11 Globe Lane, Carlisle CA3 8NX
Call: 01228 227312
This association provides a wealth of support and advice to enhance the lives of carers in Carlisle.
Email: admin@carlislecarers.co.uk
Address: Carers Resource Centre, 1st Floor Fusehill Medical Centre, Fusehill Street, Carlisle, CA1 2HE
Call: 01228 542156
The council website is your first port of call for information regarding social care, financial advice and care advice.
Address: Carlisle City Council, Civic Centre, Carlisle, Cumbria, CA3 8QG
Call: 01228 817200
Get live-in care of the highest standard
Give us a call, drop us an email or simply fill out the form and one of our specialist care team will get in touch as soon as possible.
Read More About Care in Carlisle
Live-in Care in the North West
Our professional live-in carers in the North West provide private home care and dementia care for the elderly and those in need. Contact us today.
Live-in Care in Cumbria
Our professional live-in carers in Cumbria provide 24/7 home care and dementia care for the elderly and those in need. Contact us today to discover a higher standard of care with our live-in care services.
Live-in Care in Cumberland
Our professional live-in carers in Cumberland provide 24/7 home care and dementia care for the elderly and those in need. Contact us today.
Five Things to do with your Elderly Parents in Ambleside, Cumbria
For those who care in Ambleside, Cumbria for an elderly family member, it can be a challenge to find suitable things to do. Here are some ideas.
Live-in Care in Kendal
Our professional live-in carers in Kendal provide 24/7 home care and dementia care for the elderly and those in need. Contact us today.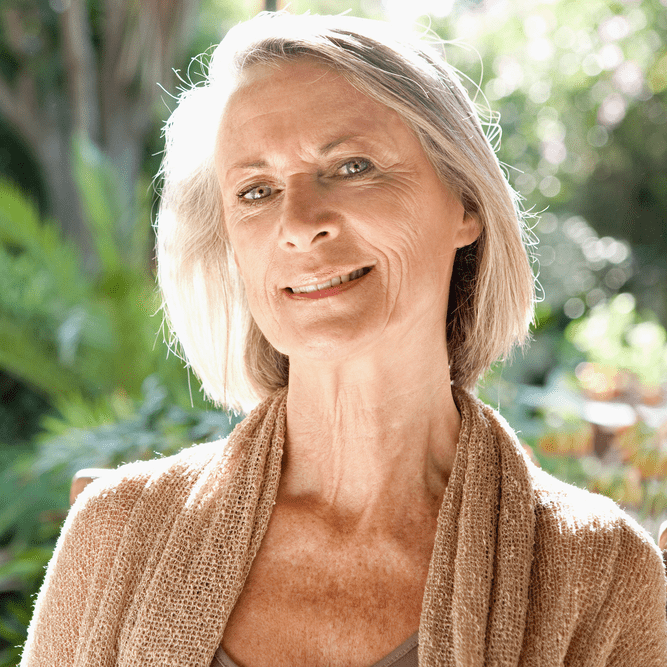 What our customers say
"Judith is absolutely lovely and you could see the fantastic relationship she has with my mum. My mum's smile nearly lit up the whole house when Judith arrived."
– Alison, Edinburgh