Live-in Care in Middlesbrough
At Elder, we provide high-quality private
live-in care
for the elderly and those in need in Middlesbrough.
Or call us, we are here to help
What is live-in care?
Live-in care enables your elderly relative to remain in their own home, even when they are struggling to cope alone. By carefully selecting a caregiver who has hobbies and interests in common with your loved one, we can ensure that they are able to lead a rich and fulfilling lifestyle, facilitated by the carer at every turn.
What makes live-in care the better option than a care home in Middlesbrough?
Whether your loved one lives in the town itself, or in one of the many surrounding villages, such as Thornaby, Nunthorpe or Cowpen Bewley, they are probably reluctant to leave their home and move into institutional care.
Moving means not just packing up a lifetime's worth of belongings, but going through every item, choosing what to keep and what to give away.
Opting for a live-in carer means that there is no need to part with any treasures or mementoes. Your loved one's home can remain exactly as it is, with everything intact, as the carer moves into their home to live alongside them, helping them with a wide range of tasks that they would struggle to perform alone.
Many elderly people have pets – either cats, dogs or birds, that they love dearly. Sadly, most care homes are just unable to accommodate animals, which forces your loved one to make the difficult decision to rehome their much-loved friend. With a live-in carer, there is no need to part with pets, as the carer will happily assist with pet care duties if required.
Care home routines are designed to cope with a large volume of residents and staff, meaning that spontaneous outings cannot be undertaken, as every outing requires available staff and risk assessments.
With a live-in carer, your loved one is free to undertake completely spontaneous outings, so on a sunny afternoon, they could head out to feed the ducks on Norton Pond, or perhaps pick up some bargains at Dundas Shopping Centre and Indoor Market. The carer will facilitate and support your loved one, whatever they chose to do.
What does a live-in carer in Middlesbrough do?
Elder live-in carers move into your loved one's home, providing round-the-clock assistance and help, giving you and your loved one complete peace of mind.
We start by establishing the level of care that your elderly relative requires, before drawing up a completely bespoke care plan for them. In most cases, we would expect the care plan to change and adapt over time, but it serves as a starting point for establishing the duties of the caregiver.
A live-in carer will help with all manner of tasks, to ensure that your loved one is making the most out of every day. This could include helping with housework, undertaking laundry duties and even helping out in the garden too.
All Elder carers understand the importance of fresh air and exercise, along with a healthy and nutritious diet. Depending on your loved one's age and fitness, that could involve regular Aquafit sessions at the Neptune Centre or just a gentle stroll around Preston Park on a sunny afternoon.
The carer will make sure that medical appointments are arranged and kept, whether at the Acklam Road Surgery or the Discovery Practice, and will collect prescriptions from Lloyds Pharmacy on Linthorpe Road, ensuring that they are dispensed in accordance with medical instructions.
We provide live-in care in Middlesbrough and the surrounding areas
Our live-in care services, provided by highly skilled carers, in and around Middlesbrough are the perfect solution for long or short-term care.
Who can benefit from live-in care in Middlesbrough?
Elder live-in care is available for all older people who need help and support in their own homes. We can supply carers who are primarily companions, ensuring that your loved one isn't feeling isolated or lonely, particularly after the death of a spouse, which could leave them feeling confused and vulnerable.
Some of our care recipients are recovering from illness or surgery, and need help and support while they are getting back on their feet again. When it comes to long-term care, because Elder's live-in care model provides one dedicated caregiver, it is particularly helpful for those with memory problems.
For people with more complex health issues, we can provide live-in carers who specialise in offering personal care services, helping with bathing, dressing and toileting, enabling your loved one to make the most of every day in their own home.
How much does live-in care in Middlesbrough cost?
Even the very best care homes are unable to provide dedicated one to one care, so it would be reasonable to assume that the cost of Elder live-in care would be comparable to care home fees.
In fact, Elder live-in care costs up to 30% less than you would expect to pay for a place in residential care, with even more significant savings where the carer is looking after a couple in their own home.
Standard live-in care with Elder is [live-in-price] per week. There are no hidden costs, and you're free to add additional extras only if you want them, so you can plan your budget with confidence.
Where can I find out more?
We are always delighted to discuss our live-in care service, with absolutely no obligation, so call us today with your questions, queries and concerns, and we'll do our best to answer them.
Our customer care advisors are on hand seven days a week to answer your call, between the hours of 8 am and 8 pm.
Real life story: Colin and Dulcie's story
Dulcie is 102-years-old and lives with her son Colin, his wife Mary, and her Carer Sarah. She has dementia and has had full-time live-in care for over two years.
We talk to the family about the challenges of finding the right care solution for a fiercely independent woman – and how the positive benefits of live-in care with Sarah has transformed all of their lives.
Care in Middlesbrough: Useful Resources
Information, financial advice and support for adult carers in Middlesbrough.
Email: socialservices@middlesbrough.gov.uk
Address: Middlesbrough Council, PO Box 500, Middlesbrough, TS1 9FT
Call: 01642 726004
Practical and emotional support, one-to-ones, plus a monthly lunch group for people living with dementia or memory problems and their carers.
Email: dementia.adviserservice@sanctuary-housing.co.uk
Address: Sanctuary Supported Living, Bransby Court, 1 Bransdale Road, Berwick Hills, Middlesbrough, TS3 7QG
Call: 07989528066
A relaxed and informal environment where older people living with Alzheimer's and their carers can meet and share experiences and information.
Email: darlingtonteesside@alzheimers.org.uk
Address: Middlesbrough Central Library, Victoria Square, Middlesbrough, TS1 2AY
Call: 01642 442030
Offering support to carers from a BAME background, plus pampering and physical activities.
Email: enquiries@aapnaservices.org.uk
Address: 31-35 Eastbourne Road, Middlesbrough, TS5 9QS
Call: 01642 825926
Based in Middlesbrough, Carers Together delivers confidential help, information and support.
Email: carerstogether@btconnect.com
Address: St Mary's Centre, 82 – 90 Corporation Road, Middlesbrough, TS1 2RW
Call: 01642 488977
Promoting wellbeing and independence through befriending services, information and advice and dementia services for older people and their carers.
Email: front.office@ageukteesside.org.uk
Address: Dorothy Rose House, 190 Borough Road, Middlesbrough, TS1 2EH
Call: 01642 805500
Confidential support and information for people experiencing communication difficulties after a stroke, plus their carers.
Email: karen.jones@stroke.org.uk
Address: Communication Support Service, 11 Trinity Mews, North Ormesby, Middlesbrough, TS3 6AL
Call: 01642 988147
Get live-in care of the highest standard
Give us a call, drop us an email or simply fill out the form and one of our specialist care team will get in touch as soon as possible.
Read More About Care in Middlesbrough
Live-in Care in Whitby
Our professional live-in carers in Whitby provide 24/7 home care and dementia care for the elderly and those in need. Contact us today to discover a higher standard of care with our live-in care services.
Five Things to do with Your Elderly Parents in Pateley Bridge, Yorkshire
For those who care in Pateley Bridge, Yorkshire for an elderly family member, it can be a challenge to find suitable things to do. Here are some ideas.
Five Things to do With Your Elderly Parents in Harrogate, Yorkshire
For those who care in Harrogate, Yorkshire for an elderly family member, it can be a challenge to find suitable things to do. Here are some ideas.
Five Things to do with Your Elderly Parents in Helmsley, Yorkshire
For those who care in Helmsley, Yorkshire for an elderly family member, it can be a challenge to find suitable things to do. Here are some ideas.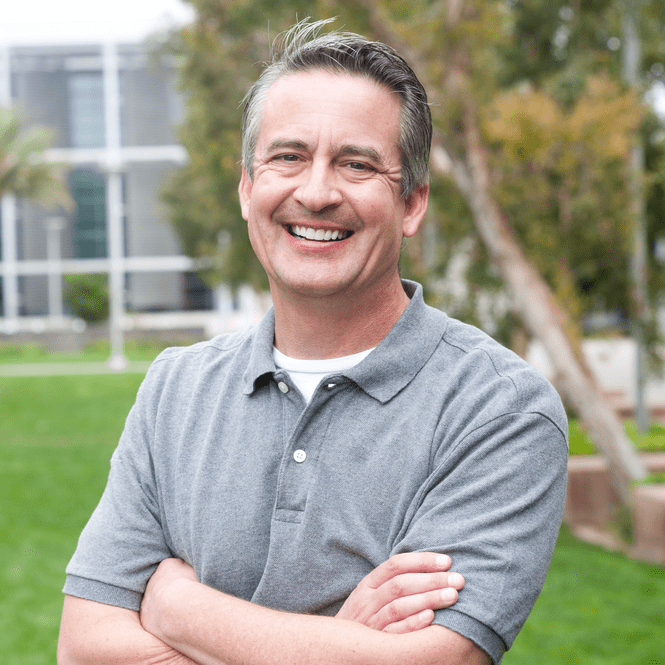 What our customers say
"The security and patience of live-in care has meant my mother has relaxed and her general disposition has improved to no end."
Mark Swansea