At Elder, we provide high-quality private
live-in care
for the elderly and those in need in Durham.
Or call us, we are here to help
Live-in care is becoming an increasingly popular type of elderly care for those who are no longer able to cope on their own. If your loved one needs long-term care but would be unhappy if they had to leave their home, this could be the ideal solution for you.
What are the differences between live-in care in and residential care in Durham?
Elder's service provides live-in carers who move into your loved one's home and provide all the care and companionship they need. Unlike in care homes, the carer only has your loved one to look after, so they are always available to help. For example, there is no question of waiting until another call bell has been answered to be helped to the toilet, as could happen in a care home.
Being able to remain in the home they love is very important to many elderly people. Avoiding the upset of moving away from their friends, neighbours and community gives them a much better quality of life.
In addition to this, your loved one will receive one to one care that is specially tailored to their individual needs, and you will have peace of mind because you know there is always someone there for them if they need assistance.
What conditions is care at home suitable for in Durham?
Elder's live-in carers are highly trained and experienced in caring for people with a wide range of different conditions, from reduced mobility to Alzheimer's disease and other types of dementia. If your loved one has suffered a stroke or heart attack, you may be worried about them being alone in their home at night, but with live-in care, you can be assured that there is help at hand if it is needed.
Our carers can provide care for people with multiple sclerosis, Parkinson's disease and other ongoing problems, but if your loved one simply needs companionship and someone to ensure they stay safe, live-in care is also ideal in this situation.
Why is live-in care the best long-term care solution?
Elderly people are often more active in and around their own homes, and maintaining mobility is one of the reasons that live-in care is preferable to residential care. Our carers will encourage your loved one to remain active and will support them in whichever way is needed for their situation.
If your loved one has pets, live-in care will enable them to stay together. This can also be beneficial to their health since pet ownership is often associated with lowered blood pressure and reduced stress.
How does live-in care from Elder work?
A unique care plan will be created for your loved one. This will be tailored completely to their individual needs, and their live-in carer will give them all the support and help they need to ensure they remain comfortable and safe.
For example, if your loved one needs help getting out of bed, washing and dressing in the morning, this will be done at the time and in the way they prefer. This is the same for any other aspects of personal care they need assistance with. If their condition changes so that they need more help in a certain area, the care plan will be amended as necessary.
We provide live-in care in Durham and the surrounding areas
At Elder we are committed to providing the highest level of live-in care through our compassionate and skilled carers in and around Durham.
The carer will also carry out any domestic tasks that your loved one can no longer manage. This can include things such as cleaning, laundry and shopping, but is very flexible and they will also help with gardening or pet care if required. Most of Elder's care recipients enjoy having tasty and nourishing meals provided by their live-in carer, but if your loved one enjoys cooking, the carer will support them to do this safely.
Our carers can help the elderly person to attend appointments at doctor's surgeries, such as the Claypath Medical Centre, and to collect prescriptions from local outlets, such as the Well pharmacy in Gilesgate.
How can live-in care improve my loved one's quality of life in Durham?
Getting out and about in their local area is beneficial to your loved one, both physically and psychologically. The carer will discuss with your elderly relative the kinds of things they enjoy doing and will support them in these. They may enjoy visiting gardens, such as the Durham University Botanic Garden or Crook Hall, where they can walk around both the house and the gardens.
If your loved one is a car owner, the carer will be able to chauffeur them around. Otherwise, the carer can accompany them in a taxi. The city has many historical sites to visit, and the Open Treasure exhibition at Durham Cathedral enables local people to find out more about this iconic building every time they visit.
Your loved one may enjoy a shopping trip to Prince Bishops Shopping Centre, and they will be able to do this safely, with support from their carer.
Elder provides carers throughout the city and in nearby villages, such as Bowburn, Sherburn and Kimblesworth.
How much will I pay for live-in care?
Elder's competitive live-in care service costs £1225 each week, less than you would pay for a care home place. Plus, you won't pay more for more acute needs, such as Alzheimer's care.
If a couple both require care, this is even more advantageous financially and has the added benefit of keeping them together, which might be difficult in a care home.
Why should I choose Elder?
Elder is committed to providing one to one live-in care at the highest standard. We match your loved one's interests to the live-in carer, ensuring that there is plenty of scope for a good working relationship to be built up between them.
Our service is fully managed, so our support team will always be available to provide assistance or information.
Real life story: Colin and Dulcie's story
Dulcie is 102-years-old and lives with her son Colin, his wife Mary, and her Carer Sarah. She has dementia and has had full-time live-in care for over two years.
We talk to the family about the challenges of finding the right care solution for a fiercely independent woman – and how the positive benefits of live-in care with Sarah has transformed all of their lives.
Care in Durham: Useful Resources
Age UK is a nationwide charity for older people and their families or carers. It provides support, advice and practical help for the elderly and has locations all over the UK, including Durham.
Email: info@ageukcountydurham.org.uk
Address: Age UK County Durham, Age UK House, Belmont Business Park, Durham, DH1 1TW
Call: 0191 386 3856
Locate provides resources and support for the elderly. They work together with the county council to provide physical activities for older people, such as keep fit classes.
Call: 03000 266 555
The charity Age UK also runs charity shops where you can buy cheap second-hand goods, including clothes, furniture and bric-a-brac, while supporting the charity's work to help elderly people in the local area.
Address: 24a North Road, Durham, DH1 4SG
Call: 0191 375 0415
Durham County Council is the local council and is in charge of providing support and care for older people, its website has lots of useful information on the help, advice and support that is available to elderly people and their carers in the Durham area.
The Royal Voluntary Service helps older people to remain independent for longer. A team of volunteers provides support and practical help for elderly people and helps them form ties with the local community by providing befriending services and organising local events. There are many different events available in Durham, with more information on their website.
Email: durhamhub@royalvoluntaryservice.org.uk
Call: 01325 52073
Get live-in care of the highest standard
Give us a call, drop us an email or simply fill out the form and one of our specialist care team will get in touch as soon as possible.
Read More About Care in Durham
Live-in Care in the North West
Our professional live-in carers in the North West provide private home care and dementia care for the elderly and those in need. Contact us today.
Live-in Care in York
Our professional live-in carers in York provide 24/7 home care and dementia care for the elderly and those in need. Contact us today to discover a higher standard of care with our live-in care services.
Live-in Care in Kendal
Our professional live-in carers in Kendal provide 24/7 home care and dementia care for the elderly and those in need. Contact us today.
Live-in care in Manchester
Our professional live-in carers in Manchester provide 24/7 home care and dementia care for the elderly and those in need. Contact us today to discover a higher standard of care with our live-in care services.
Live-in Care in Yorkshire
Our professional live-in carers in Yorkshire provide 24/7 home care and dementia care for the elderly and those in need. Contact us today to discover a higher standard of care with our live-in care services.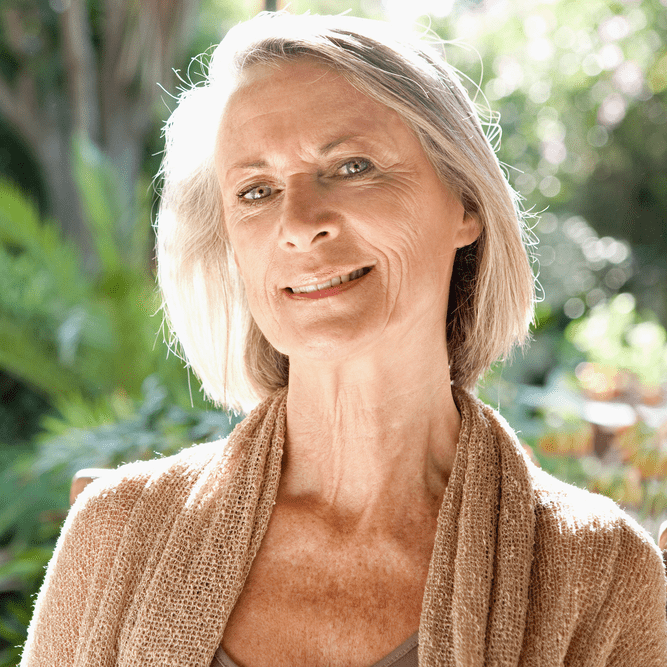 What our customers say
"Judith is absolutely lovely and you could see the fantastic relationship she has with my mum. My mum's smile nearly lit up the whole house when Judith arrived."
– Alison, Edinburgh