At Elder, we provide high-quality private
live-in care
for the elderly and those in need in Luton.
Or call us, we are here to help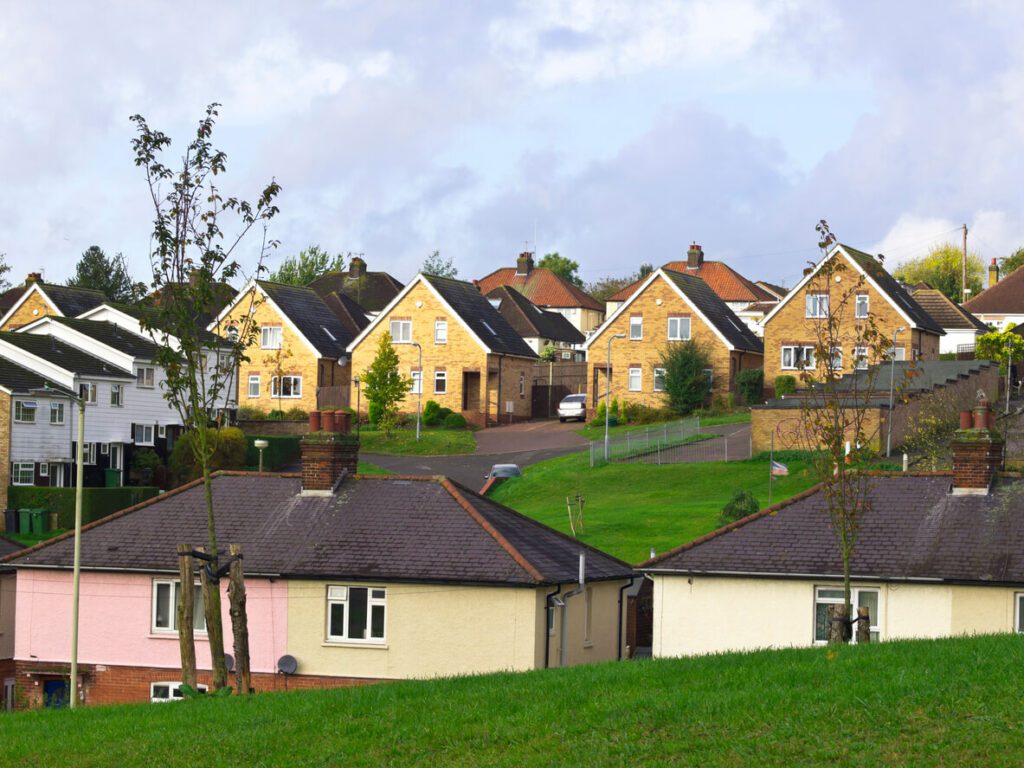 At Elder, we provide high-quality private live-in care for the elderly and those in need throughout Luton.
Live-in care is a service which involves a carer moving into your loved one's home and providing all the careand support they need on a one to one basis. This makes the perfect alternative to a care home for anyone who has reached the stage of needing long-term care. For more information about Elder's live-in care service, speak to our care advisors, who are available every day.
What are the advantages of live-in care compared to residential care in Luton?
Live-in care has become increasingly popular since it provides the support that the elderly person needs, as well as a level of companionship that would be impossible in a care home, where there are many residents all needing care and attention.
Your elderly loved one may be worried about the prospect of going into a care home, and most people are happier if they are able to remain at home. They will have strong links with friends, neighbours and others in their community that they would be very reluctant to leave. Live-in care allows them to continue their life as they prefer, and also gives you total peace of mind, because you know they are well cared for.
Live-in carers are able to move into your loved one's home in Luton or other towns in the area such as Stevenage, Aylesbury or Milton Keynes. They will support your elderly relative by providing the care they need, whether this is merely companionship or the more involved care that someone living with dementia might need.
Because we ensure that our caregivers are highly trained and have experience of caring for people with complex needs, you can be sure that they will receive the best quality of care possible.
Why choose a live-in carer from Elder?
If you want to support your loved one to maintain their independence as far as they possibly can and to remain in their own home, our service can facilitate this. Your loved one's specific needs will be discussed, and the appropriate help will be provided so that they can continue to enjoy the best quality of life that their condition allows.
Because elderly people are often more active in and around their own homes, your loved one's health may benefit from them being able to continue working in their garden with help from their caregiver, or exercising in other ways around the home. Our carers know how crucial it is for elderly people to remain physically active where they can, and will help and encourage this on a daily basis.
If your loved one has pets, they will be relieved that they do not have to be separated from them, as they would if they went into a care home.
We provide live-in care in Luton and across the surrounding area
Wherever you are in the Luton area, we're able to provide dementia care, Alzheimer's care and companionship care.
How can my loved one's life be enhanced by live-in care in Luton?
Just because your loved one needs long-term care, this should not mean that they should be confined to their home. If your loved one enjoys going for walks or trips out to local places of interest, their live-in carer will accompany them or drive them in their car if your relative is a car owner, as long as the correct insurance cover is arranged.
Luton offers many exciting places to visit, such as the Wardown Museum and Gallery, or your elderly relative may like to explore the lovely grounds of the Stockwood Discovery Centre, before visiting its Garden Caféfor light refreshments. If they are interested in gardens, Wrest Park is also well worth a visit.
A live-in carer can help your loved one to enjoy all the benefits their community offers, as well as attending regular activities such as the lunch club at Bury Park Community Centre, where they may maintain relationships with friends and neighbours. This can be invaluable for those living with Alzheimer's or dementia.
How will Elder ensure my loved one's needs are met?
Every care recipient has an individual care plan created for them so that all their needs and preferences are recorded. The carer can follow the care plan and carry out all the care your loved one needs, day and night. If changes in their condition or circumstances occur, the care plan will be updated as needed.
The care provided depends on your elderly relative's individual needs and can include everything from help with toileting and personal hygiene to domestic cleaning and cooking. If your loved one would enjoy a shopping trip to The Mall or needs to attend an appointment at a local service such as the Kingsway Health Centre, their live-in carer will make sure they are able to do this.
How much would I have to pay for live-in care in Luton?
Standard live-in care with Elder is £1225 per week. There are no hidden costs, and you're free to add additional extras only if you want them, so you can plan your budget with confidence.
A place in a residential care home or nursing home can cost as much as 30% more than this, so it represents excellent value. Plus, you want pay extra for specialist support, such as Alzheimer's care.
Plus, our team of care finance experts are on-hand whenever you need them to offer the very best advice on a broad range of options. Whether you're paying with local authority direct payments, an NHS personal health budget, or by self-funding.
If for example, both of your elderly parents needed care, it would make much more sense financially to have home care from Elder.
It would also enable them to stay together, which might not be possible in residential care if they had different levels of need.
What makes Elder's live-in care service superior to other providers?
Besides offering very competitive rates, Elder is committed to providing excellent live-in care from highly trained and experienced caregivers who are chosen for their compatibility with each care recipient.
They will enhance your loved one's life by providing support and companionship, as well as practical help on a day to day basis. If you are seeking the kind of peace of mind that comes from knowing that your elderly relative is being well looked after in their own home, contact us today with no obligation.
Real life story: Colin and Dulcie's story
Dulcie is 102-years-old and lives with her son Colin, his wife Mary, and her Carer Sarah. She has dementia and has had full-time live-in care for over two years.
We talk to the family about the challenges of finding the right care solution for a fiercely independent woman – and how the positive benefits of live-in care with Sarah has transformed all of their lives.
Useful links for live-in carers in Luton
Offering information, support and guidance to carers to enable their wellbeing.
– Contact form: https://www.luton.gov.uk/pages/contactus.aspx
– Address: Town Hall, Luton, LU1 2BQ
– Call: 01582 547659
Offering drop-ins, wellbeing courses, cafes and one-to-one support for carers in Luton.
– Email: lwc@mind-blmk.org.uk
– Address: 46-56 Dumfries Street, Luton, LU1 5BP
– Call: 01582 380002
Information and advice about the local care system, tailored to older people, their carers and families.
– Email: contact@info4care.org.uk
– Call: 01603 552171
A support organisation offering services, information and support to carers throughout Bedfordshire, including dementia cafes, counselling, support groups and more. A unique discount card is available to carers, offering discounts from over 90 local businesses.
– Email: contact@carersinbeds.org.uk
– Address: Carers in Bedfordshire, Suite K, Sandland Court, Pilgrim Centre, Brickhill Drive, Bedford, MK41 7PZ
– Call: 0300 111 1919