Live-in Care in Wimbledon
At Elder, we provide high-quality private
live-in care
for the elderly and those in need in Wimbledon.
Or call us, we are here to help
The role of an Elder live-in carer is to facilitate an elderly person in any way necessary to enable them to lead as full and active a life as possible.
You may be concerned that your elderly relative is at risk within their own homes. This could be due to loneliness, after the death of a spouse, for example, or perhaps they are becoming increasingly forgetful, and you have become concerned about security.
Some Elder care recipients are recovering following an illness or surgery, while others have Alzheimer's disease or dementia, and are simply unable to continue living alone.
Whether your loved one lives in Wimbledon itself, or one of the surrounding areas, such as New Malden, Colliers Wood, Earlsfield or Putney, an Elder live-in carer is able to move into their home, living alongside them and enabling them to enjoy all of their favourite pastimes and activities.
Is live-in care better than residential care in Wimbledon?
Residential care, whilst providing an excellent service, is not the solution for every elderly person in need of help and assistance with daily tasks. Some members of the older generation simply refuse to countenance the idea of moving into a care home. In many cases, they have been self-reliant throughout their lives, and are rightfully indignant at the prospect of leaving a much-loved home.
Often, a husband or wife needs more care than their spouse can comfortably provide, and simply having an extra pair of hands around the home makes all the difference between barely coping and actively thriving.
No matter how good the care home is, there are only so many members of staff on duty at any one time, dealing with a number of residents. Even the very best residential homes are unable to match Elder's one to one ratio. For an older person keen to preserve their dignity, and especially if failing memory is an issue, dealing with just one caregiver provides them with a higher degree of satisfaction.
What does a live-in carer in Wimbledon do?
An Elder live-in carer is prepared to turn their hand to any task where their care recipient needs any kind of assistance. They understand that they are there to support, not to dominate so that they will be guided by your loved one's needs and wishes. If for example, your elderly relative has a particular love of baking, then the carer will take a back seat at these times, only stepping in to help when asked.
The carer will help with all types of household chores, from dusting to laundry, and is happy to help out with gardening duties too. Many of our care recipients have much-loved pets – which residential homes are unable to accommodate – and the carer will help with looking after them if that is something that your loved one feels they need help with.
From arranging medical appointments at Francis Grove or George Street Surgeries and picking up prescriptions from the High Street Pharmacy to organising trips out and about, such as a gentle stroll past the windmill on the Common, the carer will ensure that your loved one is looked after every day.
Many care recipients need extra care and help within the home, thanks to conditions that affect their balance, or their memory, for example. In these cases, the carer can provide additional personal care, helping your loved one with dressing, bathing and toileting.
We provide live-in care in Wimbledon and across London
Elder are committed to providing the best standard of live-in care throughout London and the UK. Our carers are highly skilled and compassionate and get started with you in as little as 24 hours.
What makes Elder different?
At Elder, we don't simply care about providing help to the elderly in their own homes: we are passionate about enabling the older generation to live life to the full, making the most out of every single day. All of our carers are trained to understand the importance of fresh air, social encounters, moderate exercise and excellent nutrition, which all help the older person to live a more fulfilling life.
We start by working with you to create a bespoke live-in care plan for your loved one, based on their current requirements, but with the understanding that their needs are almost certain to change over time. Then we source a live-in carer who is most likely to 'gel' with your loved one.
This may be through shared interests or hobbies, or by selecting someone with the most compatible temperament. We find that this helps to promote excellent bonds between the caregiver and care recipient right from the outset, which tends to lead to the most favourable long-term outcomes.
How much does an Elder live-in carer in Wimbledon cost?
Standard live-in care with Elder is [live-in-price] per week. There are no hidden costs, and you're free to add additional extras only if you want them, so you can plan your budget with confidence.
Plus, you want pay extra for specialist support, such as Alzheimer's care.
We may not be expensive, but that doesn't mean we treat our employees poorly – we understand that our reputation depends on the high quality of our caregivers, which is why we make sure that we pay them above the industry rates.
How can I find out more about Elder live-in care in Wimbledon?
Our friendly and helpful advisors are on hand every day of the week – including Saturdays and Sundays – to take your call, and to answer any questions that you may have about our service. Call us between 8 am and 8 pm for a no-obligation chat, and find out for yourself what makes us different.
Real life story: Colin and Dulcie's story
Dulcie is 102-years-old and lives with her son Colin, his wife Mary, and her Carer Sarah. She has dementia and has had full-time live-in care for over two years.
We talk to the family about the challenges of finding the right care solution for a fiercely independent woman – and how the positive benefits of live-in care with Sarah has transformed all of their lives.
Useful Care Resources in Wimbledon
This search function facilitates access to Alzheimer's friendly cafés, day centres, and support groups in the local area.
Email: merton@alzheimers.org.uk
Call: 020 8687 0922
A community service run by the Alzheimer's Society for people living with dementia and their carers.
Email: merton@alzheimers.org.uk
Address: 67 Whitford Gardens, Mitcham, CR4 4AA
Call: 020 8687 0922
This organisation advocates for carers of all ages and provides financial advice, emotional support, and information on local volunteering opportunities.
Address: The Vestry Hall, 336-338 London Road, Mitcham, CR4 3UD
Call: 020 8648 7515
The Ageing Well programme seeks to ensure every local resident enjoys later life through the provision of transport options, practical advice, and befriending services.
Email: info@wimbledonguild.co.uk
Address: Guild House, 30/32 Worple Road, Wimbledon, London, SW19 4EF
Call: 020 8946 0735
Alongside providing an accessible and supportive online forum, Carers UK is dedicated to improving the lives of carers across the UK.
Address: 20 Great Dover Street, London, SE1 4LX
Call: 020 7378 4999
Get live-in care of the highest standard
Give us a call, drop us an email or simply fill out the form and one of our specialist care team will get in touch as soon as possible.
Read More About Care in Wimbledon
Live-in Care in London
Our professional live-in carers in London provide 24/7 home care and dementia care for the elderly and those in need. Contact us today to discover a higher standard of care with our live-in care services.
Live-in Care in Balham
Our professional live-in carers in Balham provide 24/7 home care and dementia care for the elderly and those in need. Contact us today to discover a higher standard of care with our live-in care services.
Live-in Care in Putney
Our professional live-in carers in Putney provide 24/7 home care and dementia care for the elderly and those in need. Contact us today to discover a higher standard of care with our live-in care services.
Eight Things to do With Older People in London
For those who care in London for an elderly family member, it can be a challenge to find suitable things to do. Here are some ideas.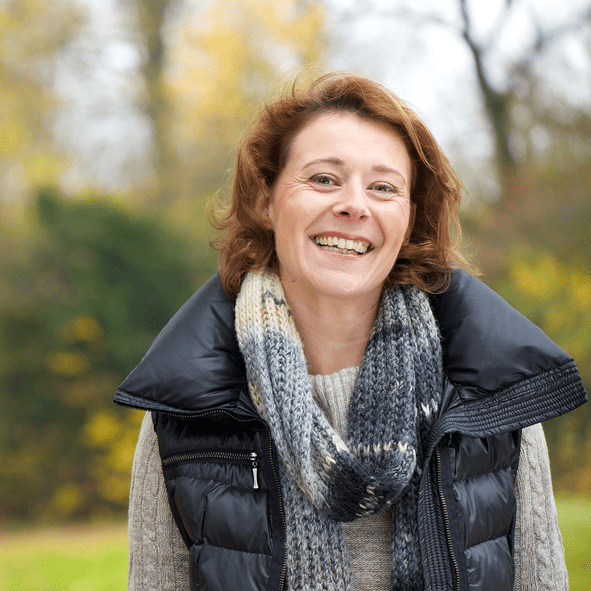 What our customers say
 "It is reassuring to know that my father is being cared for by someone who understands his needs and his dementia symptoms." –Patricia, Norwich