Live-in Care in Twickenham
At Elder, we provide high-quality private
live-in care
for the elderly and those in need in Twickenham.
Or call us, we are here to help
Live-in care vs residential care in Twickenham
If your loved one has always been independent but now requires care and someone around 24-hours a day, why not consider live-in care from Elder in Twickenham? This increasingly popular way of providing care for your loved one with all the support they would receive in a care home, but allows them to retain their independence and stay in their own home.
Being admitted into a residential care home or nursing home invariably means that your loved one would have to sacrifice most of their independence. Although many care homes try hard to treat all their residents as individuals, it is impossible for someone to have the same positive and personal experience as they would in their own home with a one-to-one carer dedicated to meeting their needs.
If your loved one lives alone and you are worried about their safety, putting them in a care home where there will be 24-hour supervision is no longer the only option. One of Elder's live-in carers in Twickenham can move into your loved one's home and support them in their own environment and keep them safe, even if their care needs are quite complex, i.e. dementia care.
What conditions is care at home suitable for?
Elder has carers who are trained and experienced across all areas of elderly care. Whether your loved one simply needs companion care and a little assistance with meal preparation and housework or they're in a situation where a highly skilled and experienced caregiver is required in order for them to continue with daily life, it is worth discussing your options with Elder.
Most of our carers have undergone advanced dementia care training, for example, and others are experienced in caring for people with conditions such as Parkinson's Disease or Multiple Sclerosis. Elder will match your loved one with a suitably qualified and experienced carer, whatever their needs are. Compatibility is alo taken into account so a friendship can form between them.
Couples can also benefit from having a live-in carer who can support them both, and a much cheaper price than the cost for two placed in a care home.
We provide live-in care in Twickenham and the surrounding areas
Elder's live-in care services throughout the London Boroughs, provide the best possible level of care for your loved ones in the comfort of their own home.
What does a live-in carer do?
Your live-in carer will do as much, or as little, as required, and be guided by your relative as to the specific help and assistance needed. This could be anything from support with housework, shopping, outings and meal preparation, through to personal care such as help with bathing and dressing or even dementia care.
Your loved one's carer makes sure that prescriptions are ordered and collected, and ensures that they takes their medications as directed by their medical advisers. They will arrange hospital visits, and accompany your relative wherever they need or want to go.
There are many things for your loved one to do and see in Twickenham, such as the small whitewashed castle, Kilmorey Mausoleum and Marianne North Gallery at Kew Gardens – a gallery specifically dedicated to the botanical illustrations of a remarkable travelling lady. All visits will be accompanied by your live-in carer, providing you with the peace of mind that they are enjoying themselves while receiving the best one-to-one care possible.
If your loved one requires dementia care, we have trained staff experienced at providing such care. At Elder, we provide highly trained staff who can cope with the extra demands that dementia and Alzheimer's can bring. They understand the need to keep a careful watch on your loved one's safety, i.e. making sure that the cooker or the iron isn't left on, or making sure that your relative does not wander off and become lost.
Knowing that your loved one is safe, comfortable, well-nourished and in good hands provides peace of mind for the whole family. It means that you can relax and enjoy their company, without worrying about things such as whether they had eaten or not. Should your relative's needs increase over time, the caregiver will provide more help as required.
Here at Elder, we're always happy to discuss your individual requirements for care in the home and provide a careplan tailored to your situation, so contact us for a no-obligation chat, and discover the difference that Elder care can make for your family.
Real life story: Colin and Dulcie's story
Dulcie is 102-years-old and lives with her son Colin, his wife Mary, and her Carer Sarah. She has dementia and has had full-time live-in care for over two years.
We talk to the family about the challenges of finding the right care solution for a fiercely independent woman – and how the positive benefits of live-in care with Sarah has transformed all of their lives.
Useful Care Resources in Twickenham
The Wellbeing Centre offers a range of activities for elderly people, with 30 sessions weekly that include exercise classes, art groups, computer courses, outings and discussion groups.
Email: info@ageukrichmond.org.uk
Address: Arragon Rd, Twickenham TW1 3NH
Call: 020 8878 3625
A hub of relevant non-profit services for Twickenham and Richmond carers, with wellbeing services, social groups, advice, workshops and more.
Email: info@richmondcarers.org
Address: 5 Briar Road, Twickenham, TW2 6RB
Call: 020 8867 2380
Signposting services for elderly resident day centres.
Contact form: http://www.housingcare.org/contact.aspx
Address: 3rd Floor, 89 Albert Embankment, London, SE1 7TP
Richmond Council offers a care and support team, responsible for adult social care services and local provision for elderly residents. Contact the team for advice, guidance and signposting to local services of interest.
Address: Civic Centre, 44 York Street, Twickenham, TW1 3BZ
Call: 020 8891 1411
A portal to a range of local services for older people and their carers, including information and advice, training, help and wellbeing, groups and services.
Email: info@ageukrichmond.org.uk
Call: 020 8878 3625
Perhaps live-in care isn't a suitable option for your love one or family member, find the right support from a list of the top local care homes in Twickenham.
Get live-in care of the highest standard
Give us a call, drop us an email or simply fill out the form and one of our specialist care team will get in touch as soon as possible.
Read More About Care in Twickenham
Live-in Care in Kew
Our professional live-in carers in Kew provide 24/7 home care and dementia care for the elderly and those in need. Contact us today to discover a higher standard of care with our live-in care services.
Live-in Care in London
Our professional live-in carers in London provide 24/7 home care and dementia care for the elderly and those in need. Contact us today to discover a higher standard of care with our live-in care services.
Eight Things To Do With Your Elderly Parents In Surrey
For those who care in Surrey for an elderly family member, it can be a challenge to find suitable things to do. Here are some ideas.
Eight Things to do With Older People in London
For those who care in London for an elderly family member, it can be a challenge to find suitable things to do. Here are some ideas.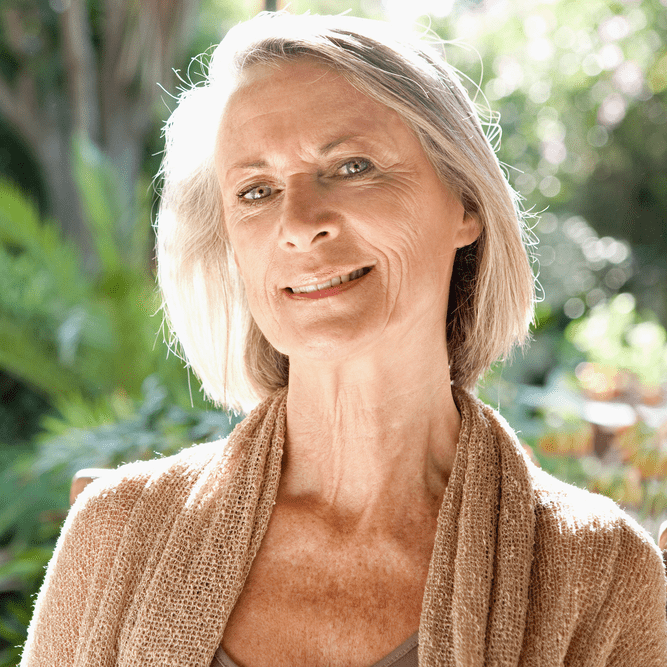 What our customers say
"Judith is absolutely lovely and you could see the fantastic relationship she has with my mum. My mum's smile nearly lit up the whole house when Judith arrived."
– Alison, Edinburgh