At Elder, we provide high-quality private
live-in care
for the elderly and those in need in Richmond.
Or call us, we are here to help
What is live-in care in Richmond?
At Elder, we provide high-quality and affordable live-in care for the elderly, in and around Richmond, helping the older generation to remain happy and independent in the comfort of their own homes.
Elder provides professional caregivers who offer 24/7 live-in care assistance, providing help with anything from cooking to advanced dementia care. Such support provides a kinder alternative to residential care and avoids the stress and upset that a move can cause an elderly loved one.
A residential move into a care home means that your loved one has to go through their much-loved possessions, which can be very distressing. Thanks to our 247 care-at-home packages, your loved one can keep their much-loved treasures and mementoes, which can help with retaining memories.
Live-in Care overview
Many are surprised to discover that the cost of private care packages such as Elder's can be up to 30% cheaper to funding a place in one of the care homes in Richmond. If you opt for this type of in-home care in the Richmond area, Elder will work to select the ideal carer for your loved one.
In addition to choosing a caregiver with the appropriate attributes and experience, they will also match them with the care recipient according to other factors such as personality, interests and background.
The live-in carer will move into your loved one's home provide all the support they need. As well as providing help with personal care, the carer will also offer domestic support. Meal preparation, laundry, shopping and housework can all be encompassed in your live-in care package, making this a cost-effective way to support your loved one in remaining as independent as possible in thir own familiar environment.
Another benefit to 24-hour care is that it can enable your loved one to continue with their favourite activities and hobbies. The carer can also support your loved one in social activities and help them to remain in contact with friends and other family members.
Carers usually operate on a rota basis with one other carer, i.e. two weeks on/two weeks off. This arrangement ensures that your loved one benefits from a continuity that would be impossible in other care situations and that a strong friendship can develop between them and the carer. Getting to know your loved one well helps the one-to-one carer to provide the best tailored care possible. They also become familiar with their likes and dislikes and how they prefer things to be done.
Elderly care is often as much about companionship as physical help. If your loved one is lonely and living by themselves but does not want to face the upheaval and constraints that moving into a care home would involve, the companionship provided by a 24-hour carer is invaluable.
The reassurance of knowing that there is always someone in the house to provide 24/7 assistance can make a real difference to your loved one's quality of life. This reassurance also extends to other family members who may previously have worried that their relative might be at risk of harm when they were alone, i.e tripping or falling.
We provide live-in care in Richmond and the surrounding areas
Here at Elder, we provide the highest level of live-in care throughout the Boroughs of London. Our compassionate and highly skilled carers can get started in as little as 24 hours.
What does a live-in carer do?
At Elder, we do our best to match our carers to your loved one. We take into account your loved one's personality, hobbies and interests, and we endeavour to place a carer who will be compatible. We find that this allows the carer to blend seamlessly into the home without causing any disruption, and guarantees that both parties will have plenty in common to form a strong bond of friendship around.
The carer will do as much, or as little, as required so your loved one doesn't feel like they're losing their independence. Your live-in carer can help with anything from support with housework, shopping, outings and meal preparation, through to personal care such as help with bathing and dressing.
The caregiver also makes sure that prescriptions are ordered and collected, and ensures that your loved one takes their medications as directed by their medical advisers. They can arrange hospital appointments, and accompany your relative on trips whenever and wherever they want.
There are many things for your loved one to do and see in Richmond. From the stunning deer park to the beautiful riverside, Richmond has plenty of scenic beauty to offer. The town is also a great shopping destination, so your loved one, with the help of their live-in carer, can enjoy lots of retail therapy.
If your loved one requires dementia care, this is not a problem. At Elder, we provide highly experienced staff who can cope with the extra demands that dementia and Alzheimer's can place on them. Elder carers are familiar with traits such as foregetfullness, and constantly make sure that cookers and irons are turned off and that your loved one hasn't wandered off.
Knowing that your loved one is safe, comfortable, well-nourished and in good hands provides peace of mind for the whole family. It means that you can relax and enjoy their company, without worrying about if they've eaten enough or if they have clean clothes. Should your relative's needs increase over time, the caregiver will provide more help as required.
We are always happy to discuss your individual requirements for care in the home and offer a tailored care package, so contact us for a no-obligation chat, and discover the difference that Elder care could make for all the family.
Real life story: Colin and Dulcie's story
Dulcie is 102-years-old and lives with her son Colin, his wife Mary, and her Carer Sarah. She has dementia and has had full-time live-in care for over two years.
We talk to the family about the challenges of finding the right care solution for a fiercely independent woman – and how the positive benefits of live-in care with Sarah has transformed all of their lives.
Useful Care Resources in Richmond
Drop in café for carers and those living with dementia.
Email: info@crossroadscarek.org.uk
Address: 1 Beverley Court, 26 Elmtree Road, Teddington, Middlesex TW11 8ST
Call: 020 8943 9421
Helpline for elderly people offering support and advice on a range of matters open 24 hours a day and 7 days a week.
Email: info@thesilverline.org.uk
Address: Trade Tower, Calico Row, London, SW11 3YH
Call: 020 7224 2020
Local group offering companionship and support.
Email: jane.vasudevan@contact-the-elderly.org.uk
Call: 0208 150 6795
Support for the elderly and their carers, including a confidential advice service, befriending service, events and activities.
Email: info@ageukrichmond.org.uk
Address: Suite 301, 3rd Floor, Parkway House, Sheen Lane, East Sheen, SW14 8LS
Call: 020 8878 3625
A group of organisations providing services for carers in the borough.
Email: info@richmondcarers.org
Address: 5 Briar Road, Twickenham, TW2 6RB
Call: 020 8867 2380
When live-in care just isn't an option, give your loved ones the support they need with a choice of the top local care homes in Richmond.
Get live-in care of the highest standard
Give us a call, drop us an email or simply fill out the form and one of our specialist care team will get in touch as soon as possible.
Read More About Care in Richmond
Live-in Care in Barnes
Our professional live-in carers in Barnes provide 24/7 home care and dementia care for the elderly and those in need. Contact us today to discover a higher standard of care with our live-in care services.
Live-in Care in Kew
Our professional live-in carers in Kew provide 24/7 home care and dementia care for the elderly and those in need. Contact us today to discover a higher standard of care with our live-in care services.
Eight Things to do With Older People in London
For those who care in London for an elderly family member, it can be a challenge to find suitable things to do. Here are some ideas.
24-hour Live-in Home Care: What's the Cost?
There is a huge demand for elderly care services. More families are looking at alternatives to the care home model such as 24-hour live-in care at home.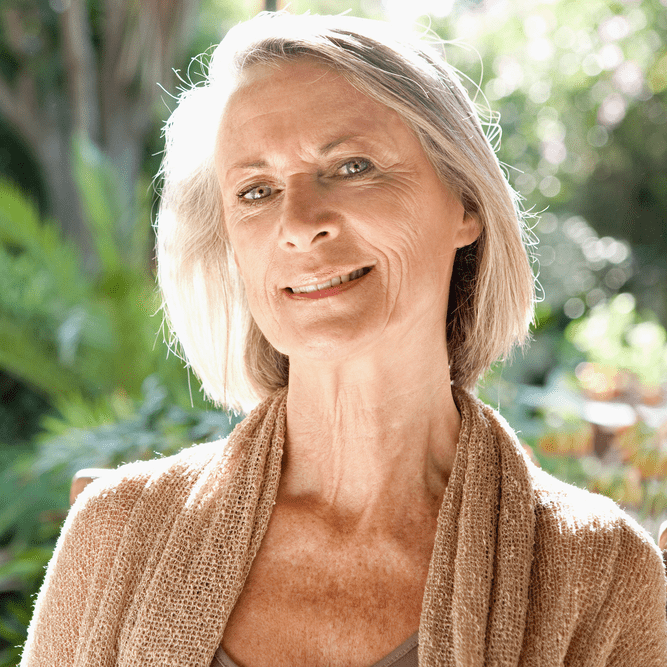 What our customers say
"Judith is absolutely lovely and you could see the fantastic relationship she has with my mum. My mum's smile nearly lit up the whole house when Judith arrived."
– Alison, Edinburgh