Live-in Care in Orpington
At Elder, we provide high-quality private
live-in care
for the elderly and those in need in Orpington.
Or call us, we are here to help
If you're considering what's best for your loved one in terms of long-term care, Elder can help you. Elder live-in care is a nationwide, trusted service dedicated to providing the best standard of live-in care throughout the UK. Wherever our customers are located, we can provide an affordable alternative to care home living.
At Elder, we are proud to be one of the nation's favourite live-in care companies. We endeavour to make every care recipient and customer's journey with us as smooth and as satisfactory as possible. Our customers tell us that our expertise and experience are apparent in everything we do.
What is live-in care?
Live-in care is the provision of 24-hour-a-day complex and personal care delivered at home. If your parent or loved requires someone to be with them round the clock but doesn't want to move into residential care, then live-in care is the perfect solution.
A trained carer, one who has experience helping older care recipients living with, for example, long-term illnesses, reduced mobility, Alzheimer's disease or another type of dementia, will move into the care recipient's home. During the time that they remain there, the caregiver will help out day and night with all aspects of daily life.
Their duties while caring for your elderly loved one may include light housework, personal care and complex care but another important aspect of their care is also companionship. Helping your loved one with washing, dressing and using the toilet is only part of how the caregiver can help. Being on hand for any emergency, making sure that the care recipient eats a healthy and balanced diet, and keeping them warm and comfortable at all times, is also part of the job.
Will my elderly loved one be happy with live-in care?
Maintaining usual routines and a sense of independence is critical to good mental health, and this is only possible by staying at home. Staying in their own home means that our care recipients can continue to meet their friends and neighbours and invite people over for tea or coffee. What's more, for many older people, pets play an important role in their lives.
Not many nursing homes can support a resident with a pet and many people are faced with the dilemma of what to do with their beloved furry companions. However, with live-in care, cats and dogs can remain in their own home too.
If a care recipient is living with Alzheimer's disease or another form of dementia, the value of staying in their own home can't be overstated. Established memories, those they rely on to make sense of the world are all anchored to their home. Moving into a strange new environment with new faces, new routines and new surroundings is especially difficult for someone living with dementia.
We provide live-in care in Orpington and the surrounding areas
Elder's live-in care services can start within as little as 24 hours in and around Orpington. Our skilled and compassionate carers are committed to providing the very best care to your loved one.
Enjoying live-in care in Orpington
This town in the London Borough of Bromley is famous for its tight-knit community. The area has its own very distinct personality, with many inhabitants still considering themselves residents of Kent rather than Greater London.
Older people living in Orpington find it a very convenient place for shopping and getting about. There's a busy High Street with many independent stores plus a Boots the Chemist and Superdrug. On the other side of the street, the Walnuts Shopping Centre offers a wide range of shops and cafes.
The town also hosts a general market three days a week where residents can pick up fruit and veg, clothes, household appliances and gifts. A large Tesco supermarket with disabled parking is also nearby. Their caregiver will be happy to accompany your older loved one to collect any necessary shopping or just for a quick browse.
Orpington is also famous for landmarks such as All Saints' Church, which has Norman roots and is mentioned in the Domesday Book. It was endowed by the Archbishop of Canterbury in 1173 and has held services ever since. In the corner of All Saints' Church visitors can find the famous Canadian Corner.
This First World War memorial commemorates the Canadian soldiers who died after reaching Orpington Hospital. If your elderly relative is a regular churchgoer or more of a history buff, then their live-in carer will be able to help them make the most of their visit to this interesting church.
Having things to do in the area is another important part of staying active. We find that elderly people are often more active and more likely to participate in physical activities when they know their surroundings well. The live-in carers that we work with all make an effort to encourage those that they are caring for to be active whenever possible.
How much does live-in care cost?
The cost of nursing home care is rising every year and it is one cost many of us think we can't avoid. However, at Elder, we think we have the solution. By arranging a managed care service, we are able to control the cost of care and pass on these savings to our customers.
At Elder, one week's live-in care is [live-in-price]. This price includes all training, vetting, insurance and the carer's travel costs to the care recipient's home. For some customers, this can represent a huge saving compared with the equivalent fees in a care home.
In fact, our customers can make savings of up to 30% over care home costs. For a married couple who wish to stay living in their own home together, then the potential saving is even greater.
Real life story: Colin and Dulcie's story
Dulcie is 102-years-old and lives with her son Colin, his wife Mary, and her Carer Sarah. She has dementia and has had full-time live-in care for over two years.
We talk to the family about the challenges of finding the right care solution for a fiercely independent woman – and how the positive benefits of live-in care with Sarah has transformed all of their lives.
Useful Care Resources in Orpington
Doctors surgery offering both dental and medical facilities, as well as a range of online services and preventative measures.
Email: Triage: broccg.ballatertriage@nhs.net
General: broccg.ballatersurgery@nhs.net
Prescriptions: broccg.ballaterrx@nhs.net
Address: 108 Chislehurst Rd, Orpington BR6 0DP
Call: 01689 826664
Doctors surgery offering a range of online services and clinics, as well as standard appointments.
Email: EmailBroccg.tudorwaysurgery@nhs.net
Address: 42 Tudor Way, Petts Wood, Orpington BR5 1LH
Call: 01689 820268
A range of inpatient elderly care services are available at the Princess Royal University Hospital and the Orpington Hospital, as well as outpatient care at Beckenham Beacon and Orpington Hospital.
Address: Orpington Hospital, Sevenoaks Road, Orpington BR6 9JU
Call: Switchboard 01689 863000
A six-doctor training practice offering doctors services and a range of clinics and other services to promote well-being.
Address: 21/21a High Street, Green Street Green, Orpington BR6 6BG
Call: 01689 850012
Another choice of doctors surgery in the Orpington area.
Address: 64 Sevenoaks Road, Orpington BR6 9JL
Call: 01689 824563
Solicitors offering a range of elderly guidance services including inheritance tax planning and a variety of ways of protecting assets when paying for care. Home visits can be arranged.
Address: Clarkson Wright & Jakes Ltd, Valiant House, 12 Knoll Rise, Orpington BR6 0PG
Call: 01689 887 887
Get live-in care of the highest standard
Give us a call, drop us an email or simply fill out the form and one of our specialist care team will get in touch as soon as possible.
Read More About Care in Bromley
Eight Things to do With Older People in London
For those who care in London for an elderly family member, it can be a challenge to find suitable things to do. Here are some ideas.
Live-in Care in Wandsworth
Our professional live-in carers in Wandsworth provide 24/7 home care and dementia care for the elderly and those in need. Contact us today to discover a higher standard of care with our live-in care services.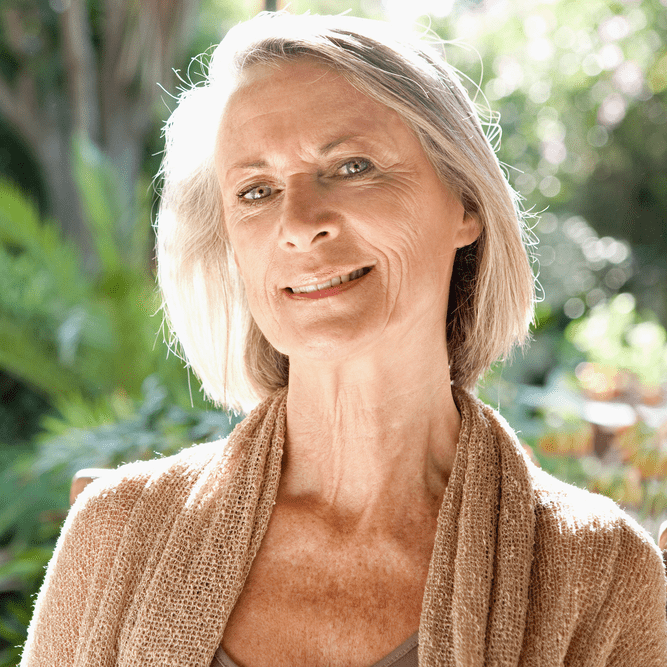 What our customers say
"Judith is absolutely lovely and you could see the fantastic relationship she has with my mum. My mum's smile nearly lit up the whole house when Judith arrived."
– Alison, Edinburgh