Live-in Care in Marylebone
At Elder, we provide high-quality private
live-in care
for the elderly and those in need in Marylebone.
Or call us, we are here to help
If you need to arrange long-term care for an elderly relative who is no longer able to live independently, live-in care could offer the solution you're looking for.
Why is live-in care preferable to a care home?
If your older family member needs someone around 24/7 but doesn't want to go into a care home, Elder's live-in care service could provide support and all the assistance they need in their own home. In addition to avoiding the upset and distress that moving can cause to the elderly person, live-in care has many other advantages too.
You will have the peace of mind that comes from knowing that your relative is safe and being well cared for and your family member will enjoy the companionship of a dedicated carer who is always available exclusively to meet their needs.
Elder's carers are highly trained and have experience of delivering care to people with a range of needs, from simple supervision and minor assistance to the complex care solutions that might be needed by someone living with dementia.
Staying in their own home is not only more comfortable for your relative, but they will also still be able to see neighbours and friends in the area and enjoy local activities as before.
Elder provides live-in carers throughout the capital, in Marylebone and nearby areas such as Mayfair, Fitzrovia and Bayswater.
Why is Elder Marylebone's best care solution?
Our service supports your elderly family member to remain as independent as they can in the comfort of their familiar environment. Their individual needs will be discussed and their dedicated carer will provide the attention they require to enjoy life to the maximum.
If your family member has pets, going into a care home would probably mean that they would have to become separated from them, but with live-in care, they will be able to enjoy the companionship of their cat or dog as they always have. This is really beneficial, not simply from an emotional point of view but also because pet ownership is widely recognised to promote health benefits such as lowered blood pressure and reduced stress levels.
How can live-in care in Marylebone improve your elderly relative's day-to-day life?
Simply needing care shouldn't mean that an individual becomes housebound. Elder's carers will find out the things that your relative enjoys doing locally and, depending on their situation, accompany them on outings or short walks in the area.
The village feel of Marylebone makes it a friendly and comfortable area for older people to live. The elegant High Street is relatively quiet and has many independent shops to explore whilst Baker Street houses the Sherlock Holmes Museum, which makes for a fascinating visit. Close to home are two of London's loveliest parks; Regents Park and Hyde Park, which are both within easy reach, so there will always be plenty of fresh air available and space to relax in.
Having a live-in carer around to ensure their safety gives our care recipients the confidence to make the most of their community, visit friends, and add interest and variety to their lives.
We provide live-in care in Marylebone and the surrounding areas of London
Our experience in training and vetting carers ensures that our care recipients always receive the best possible live-in care throughout the London Boroughs.
How does live-in care work?
A unique care plan will be created for your relative by Elder. This will detail not only their unique needs, but also how they would prefer these to be met and the care to be supplied.
Their needs may include any aspect of personal care from help with going to bed and getting up in the morning to bathing and assistance with mobility issues. Each person is unique so the care provided varies according to each individual's needs.
Their personal carer will also provide any domestic support that your elderly loved one needs in the form of cooking, cleaning or other tasks. If any changes occur in either your relative's condition or their circumstances, then the care plan will be updated accordingly.
Your family member may need accompanying to see their GP, for example, at Crawford Street Surgery, or supplies collected from Madesil Pharmacie in Marylebone High Street, and their dedicated carer will also ensure that they are around to see to this.
How much does live-in care in Marylebone cost?
Live-in care from Elder costs [live-in-price] per week, up to thirty percent lower than some residential care solutions. If you are arranging care at home for a couple, then the potential saving will be even greater.
Why is Elder the best choice for your relative?
At Elder we passionately believe in the importance of providing the best possible quality of live-in care wherever you are in the UK. Our carers are paid above standard industry rates so we can attract and work with only the most experienced and best carers in the country.
Real life story: Colin and Dulcie's story
Dulcie is 102-years-old and lives with her son Colin, his wife Mary, and her Carer Sarah. She has dementia and has had full-time live-in care for over two years.
We talk to the family about the challenges of finding the right care solution for a fiercely independent woman – and how the positive benefits of live-in care with Sarah has transformed all of their lives.
Useful Care Resources in Marylebone
Support, information and advice for carers and the elderly provided by the local council's Adult Services department.
Address: Westminster City Hall, 64 Victoria Street, London, SW1E 6QP
Call: 020 7641 2500
A collection of online resources for carers based in Marylebone, including a carer identification form and registration pack.
Address: Marylebone Health Centre 17a Marylebone Road London, NW1 5LT
Call: 020 7935 6328
Open Age run a Time for Me programme in Westminster offering a series of trips and activities to support carers health and well-being.
Email: ihasnain@openage.org.uk
Call: 020 8962 5583 / 07930 413 691
Free and impartial legal and financial advice on benefits, bills and more.
Address: 21a Conduit Place, London, W2 1HS
Call: 0300 330 1191
Carers Network provides support groups, resources, a regular newsletter and activities for carers across Marylebone and Westminster. They also offer grants and home visits.
Email: carers@carers-network.org.uk
Address: Beethoven Centre, Third Avenue, London, W10 4JL
Call: 020 8960 3033
Supporting people living with dementia and their carers in Westminster. Training arranged, support through helpline and online community.
Email: enquiries@alzheimers.org.uk
Address: 43-44 Crutched Friars, London, EC3N 2AE
Call: 03002221122
Offering free drop-in advice sessions, information and financial planning advice for over 55s, the elderly people and their carers in Marylebone and Westminster.
Address: The Beethoven Centre, Third Avenue, London, W10 4JL
Call: 020 3004 5610
Get live-in care of the highest standard
Give us a call, drop us an email or simply fill out the form and one of our specialist care team will get in touch as soon as possible.
Read More About Care in Marylebone
Eight Things to do With Older People in London
For those who care in London for an elderly family member, it can be a challenge to find suitable things to do. Here are some ideas.
Live-in Care in Shepherd's Bush
Our professional live-in carers in Shepherd's Bush provide 24/7 home care and dementia care for the elderly and those in need. Contact us today to discover a higher standard of care with our live-in care services.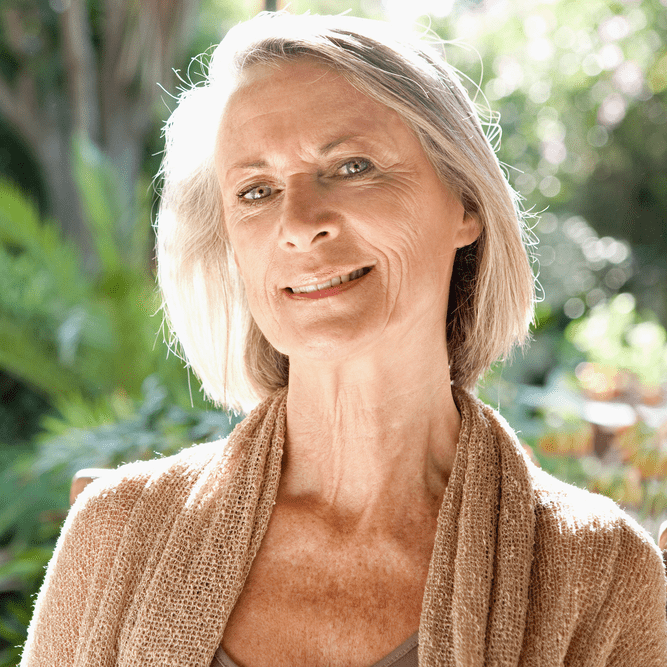 What our customers say
"Judith is absolutely lovely and you could see the fantastic relationship she has with my mum. My mum's smile nearly lit up the whole house when Judith arrived."
– Alison, Edinburgh