Live-in Care in Knightsbridge
At Elder, we provide high-quality private
live-in care
for the elderly and those in need in Knightsbridge.
Or call us, we are here to help
Why is live-in care better than a care home in Knightsbridge?
There are some wonderful care homes about, but not all elderly people are enthusiastic about the prospect of leaving their familiar surroundings. The older generation is accustomed to leading independent lives, and moving into a residential home, no matter how well run, can be a step too far to contemplate. A move into a care home involves downsizing a lifetime's worth of possessions, which can be a painful and uncomfortable experience.
Opting for a live-in carer means that your loved one doesn't have to face the trauma of parting with treasures and mementoes. Your loved one can continue to socialise with friends and neighbours, enjoying all of their favourite things, such as a stroll around the Serpentine on a pleasant afternoon, without having to ask permission, or wait for risk assessments to be carried out.
A single dedicated live-in carer quickly becomes a trusted and familiar face, which is particularly important for anyone with memory problems, where a sea of unfamiliar faces in a nursing home can cause confusion and upset.
Who can benefit from live-in care in Knightsbridge?
Some of our clients decide to take on a live-in carer for their elderly relative principally as a companion, providing an extra pair of hands around the home, but mainly to keep loneliness at bay. Having an extra adult in the home provides additional peace of mind, and can help to deter opportunistic thieves and unscrupulous callers.
Other clients have an elderly loved one who is recovering following surgery, or a chronic illness, which has left them temporarily unable to cope with day-to-day tasks around the home. In some cases, a spouse needs more help than their partner can provide, and a live-in carer can help to make life easier for both parties.
When care recipients have existing medical conditions, the carer can provide more personal care, helping in a variety of ways to make life easier. They can enable a housebound elderly person to be able to get out and about, such as exploring an exhibition at the Victoria and Albert Museum or meeting friends for lunch at the Mandarin Oriental in Hyde Park.
We provide live-in care in Knightsbridge and the surrounding London areas
We provide the best standard of live-in care throughout London and are the perfect solution for long-term care for your loved one.
What does a live-in carer do?
An Elder live-in carer is a friend, helper and facilitator, ready and willing to turn a hand to anything that needs doing to help your loved one.
A live-in carer will assist with household chores, such as dusting, mopping, vacuuming and laundry duties, as well as providing support for days out, social events and shopping trips. If your loved one fancies a trip to Harvey Nichols or Harrods for afternoon tea, the carer will help and support them and will constantly be on hand to provide a reassuring presence. From gardening to pet care, the carer helps out wherever help is needed.
Where care recipients have more complex medical conditions, such as Alzheimer's disease or dementia, the carer provides personal care services, such as help with toileting, bathing and dressing.
Whether your loved one lives in Knightsbridge itself, or one of the surrounding areas, such as Belgravia, Kensington or Pimlico, their live-in carer will ensure that they attend medical appointments, for example at the Basil Mansions Surgery. They will collect prescriptions from Prince Pharmacy or elsewhere, ensuring that all medication is dispensed in a timely and appropriate manner.
All Elder carers understand the importance of proper nutrition and regular meals, along with appropriate amounts of fresh air and exercise. They will ensure that your loved one is safe and well at all times, even assisting in the middle of the night, if necessary.
Knowing that your loved one is well looked after, and supported, provides valuable peace of mind to our clients and their families.
How much does live-in care in Knightsbridge cost?
Many of our clients are surprised to discover how little our live-in care service costs, particularly when compared to the equivalent costs of a place in residential care, where staff ratios can never hope to match Elder's one to one care model.
Standard live-in care with Elder is [live-in-price] per week. There are no hidden costs, and you're free to add additional extras only if you want them, so you can plan your budget with confidence.
Although our costs are up to 30% lower than a place in a care home, we still offer the carers we work with an excellent deal.
How do I find out more?
At Elder, we are passionate about supporting elderly people and enabling them to lead fulfilling lives within their own homes. Our friendly and helpful customer care advisors are on hand to answer your questions, and to discuss all aspects of our service, seven days a week, with absolutely no obligation.
Call us between 8 am and 8 pm, seven days a week, to find out more, and to discover whether an Elder live-in carer could be the perfect solution for your loved one.
Real life story: Colin and Dulcie's story
Dulcie is 102-years-old and lives with her son Colin, his wife Mary, and her Carer Sarah. She has dementia and has had full-time live-in care for over two years.
We talk to the family about the challenges of finding the right care solution for a fiercely independent woman – and how the positive benefits of live-in care with Sarah has transformed all of their lives.
Care in Knightsbridge: Useful Resources
The local council website provides support and advice for older people with physical disabilities or mental health problems.
Email: socialservices@rbkc.gov.uk
Address: The Town Hall, Hornton Street, W8 7N
Call: 020 7361 3013
Support organisation for the elderly and those who care for them. Services include a confidential advice service, meet-ups and a befriending service.
Email: information@aukc.org.uk
Address: 1 Thorpe Close, London, W10 5XL
Call: 020 8969 9105
Local group offering companionship and support
Email: adam.butler@contact-the-elderly.org.uk
Call: 0207 240 0630
A support group for carers who are supporting an elderly partner who could not manage without their help.
Address: Carer's Network, Beethoven Centre, Third Avenue, London, W10 4JL
Call: 020 89603033
Local charity championing an active life for older people with regular meet-ups.
Email: mail@openage.org.uk
Address: St. Charles Centre For Health & Wellbeing, Exmoor Street, London W10 6DZ
Call: 0208 962 4141
Get live-in care of the highest standard
Give us a call, drop us an email or simply fill out the form and one of our specialist care team will get in touch as soon as possible.
Read More About Care in Knightsbridge
Live-in Care in London
Our professional live-in carers in London provide 24/7 home care and dementia care for the elderly and those in need. Contact us today to discover a higher standard of care with our live-in care services.
Live-in Care in Kensington
Our professional live-in carers in Kensington provide 24/7 home care and dementia care for the elderly. Contact us today to discover a higher standard of care based around your loved one's needs and tailored to their personality.
Live-in Care in Mayfair
Our professional live-in carers in Mayfair provide 24/7 home care and dementia care for the elderly and those in need. Contact us today to discover a higher standard of care with our live-in care services.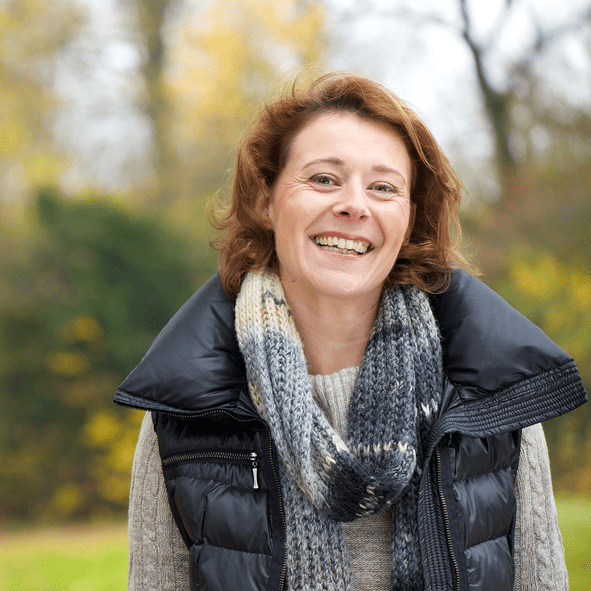 What our customers say
 "It is reassuring to know that my father is being cared for by someone who understands his needs and his dementia symptoms." –Patricia, Norwich