At Elder, we provide high-quality private
live-in care
for the elderly and those in need in Fulham.
Or call us, we are here to help
What is live-in care?
We provide compassionate and affordable live-in care for the elderly, in and around Fulham, helping members of the older generation to live a happy and comfortable life in the comfort of their own homes.
Elder provides professional caregivers who offer 24/7 live-in care assistance for the elderly in their own homes, or in your home if your relative has moved in with you. Such support provides a practical and more popular alternative to residential care which avoids the stress and upheaval that a move into the unfamiliarity of a care home can cause all members of the family.
Elder provide care in and around London. For more information, contact us anytime from 8 am to 8 pm, every day.
Live-in care in Fulham
Many areas within Fulham have a village-like feel, perfect for your elderly loved one. These little pockets can be found all over the SW6 area, where your loved one can enjoy walks with their live-in carer.
If your loved one fancies a little retail therapy, they have Westfields on their doorstep with over 350 retail outlets. There are also many small independent shops and abundance of markets if they fancy something a little different.
Fulham is also home of the Hammersmith Apollo and the Hammersmith Lyric, providing the best theatre productions and gigs for your loved one and their companion to enjoy. And for history buffs, there's the William Morris Society, Emery Walker Trust and the Fulham Palace providing fine art and beautiful architecture.
One of the area's flagship parks, Ravenscourt Park, provides an abundance of facilities. The 13-hectare space has a rich history and a bowling green, not to mention the annual events: Bonfire Night, Steam Fair and Alfresco Opera Season.
The Thames, running through the south of the borough, is also a massive bonus, providing scenic walks in Hammersmith & Fulham and beyond. You can therefore rest assured that your loved one is living life to the full in one of the best spots in London, while receiving the best care and companionship available.
How can live-in care benefit my loved one?
Elder supply compassionate and professional caregivers to any elderly person in need of an extra pair of hands around the home. Some of our care recipients require a short period of assistance, perhaps after surgery, for example, providing help with cleaning, shopping, cooking and medication.
In some cases, where an elderly loved one resides at home with you, a live-in carer provides companion care throughout the day while you are at work. Some families use our services when they go on holiday, to provide a short period of respite care without interrupting the daily routine.
Most of our families request that a caregiver moves into their loved one's home on a permanent basis, offering help and support day and night, as required.
What are the benefits of care in the home?
Your loved one may have spent many happy years living an independent life in their own home. They will have built up friendships with neighbours and other people in and around Fulham and will likely be reluctant to move into residential care with strange faces around them.
By employing a caregiver to move into their home, you will find that your loved one can continue with their lifestyle, which has a profound impact on their mental health, wellbeing and happiness. Being among their own much-loved possessions and in familiar surroundings allows them to maintain a level of independent living, but with the knowledge that a 24-hour live-in carer is on hand to provide help wherever and whenever it's needed.
We provide live-in care in Fulham and the surrounding areas
Elder live-in care is available across London. Our compassionate and skilled carers can get started with you in as little as 24 hours.
What does an Elder live-in carer do?
At Elder, we carefully match the caregiver to the care recipient, as we find this helps the carer and care recipient to form a strong bond. We take into account your loved one's personality, hobbies and interests, and we do our very best to pair them with a carer who will believe they will become friends with.
Elder has thousands of carers which means that if your loved one requires dementia care, we have many carers who specialise in this type of care, who are familiar with dealing with the personality attributes associated with the condition. We pride ourselves on only hiring highly trained staff and ensure that those we assign to your loved one are capable of handling any situations that may arise. For example, is your loved one lives with Alzheimer's, we will ensure that we assign a carer with experience in dealing with other people with the condition.
We believe that your peace of mind is incredibly important, along with your loved one feeling secure and happy. This is achieved the moment your loved one's live-in carer walks into their house. Customers frequently report on how quick their carers become a member of the family and how well they bond with their relative.
Elder is available seven days a week to discuss any concerns or queries you may have. You can contact us for a no-obligation chat, and discover the difference that Elder care could make for you and your family.
Real life story: Colin and Dulcie's story
Dulcie is 102-years-old and lives with her son Colin, his wife Mary, and her Carer Sarah. She has dementia and has had full-time live-in care for over two years.
We talk to the family about the challenges of finding the right care solution for a fiercely independent woman – and how the positive benefits of live-in care with Sarah has transformed all of their lives.
Useful Care Resources in Fulham
This charity offers elderly people and their carers access to information, advice and guidance, assisted shopping services, activities for elderly people, a charity shop, social activities and more.
Email: info@ageukhf.org.uk
Address: West 12 Shopping Centre, Shepherd's Bush Green, London, W12 8PP
Call: 020 7386 9085
Excellent council-run website packed with information about homecare services.
Email: mail@peoplefirstinfo.org.uk
Address: H&F Advice, Ground Floor, 145 King Street, London, W6 9XY
Call: 020 8753 4198
Local befriending and socialising scheme for elderly and isolated adults in Fulham.
Email: info@fulhamgoodneighbours.org
Address: Fulham Good Neighbour Service, Rosaline Hall, 70 Rosaline Road, London, SW6 7QT
Call: 020 7385 8850
This service offers carers assessment, training and emotional support services, including information, advice and guidance.
Email: infor@carers-network.org.uk
Address: Bishop Creighton House, 374-380 Lillie Road, SW6 7PH
Call: 0207 386 9417
Open to all women, with a monthly Silver Club for elderly residents.
Email: fulhamwi@gmail.com
Call: 020 7385 8850
Live-in care might not be a suitable option for your relative or loved one, find the right support from a list of the top local care homes in Fulham.
Looking for visiting care? 
At Elder we can support independent living in London through our Daily Care Service. Get flexible day-time support from a dedicated carer, for up to 50 hours a week.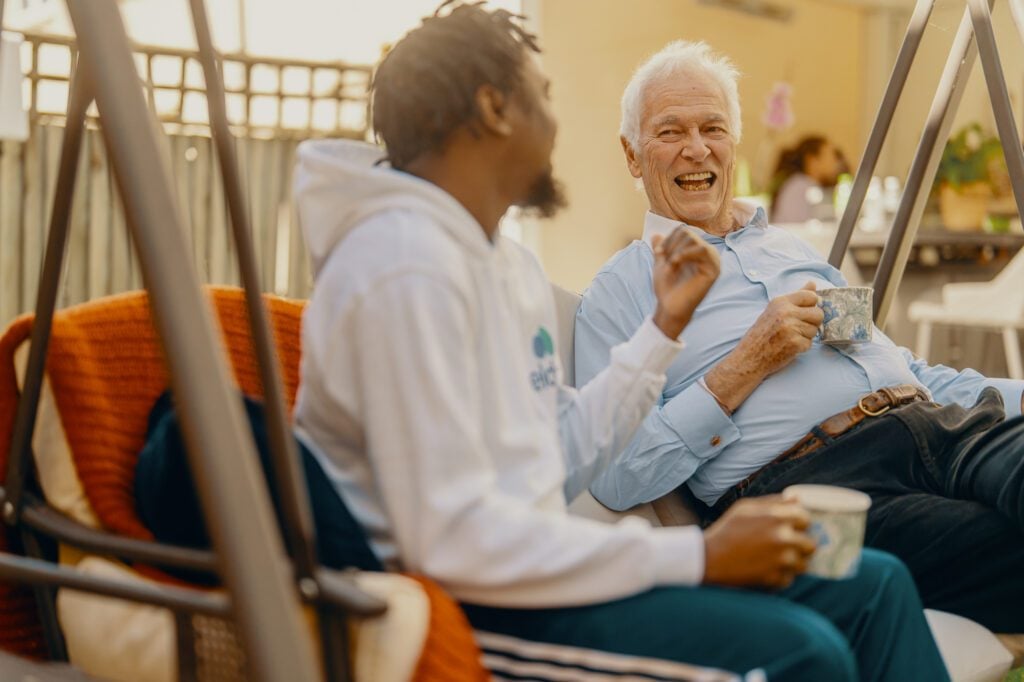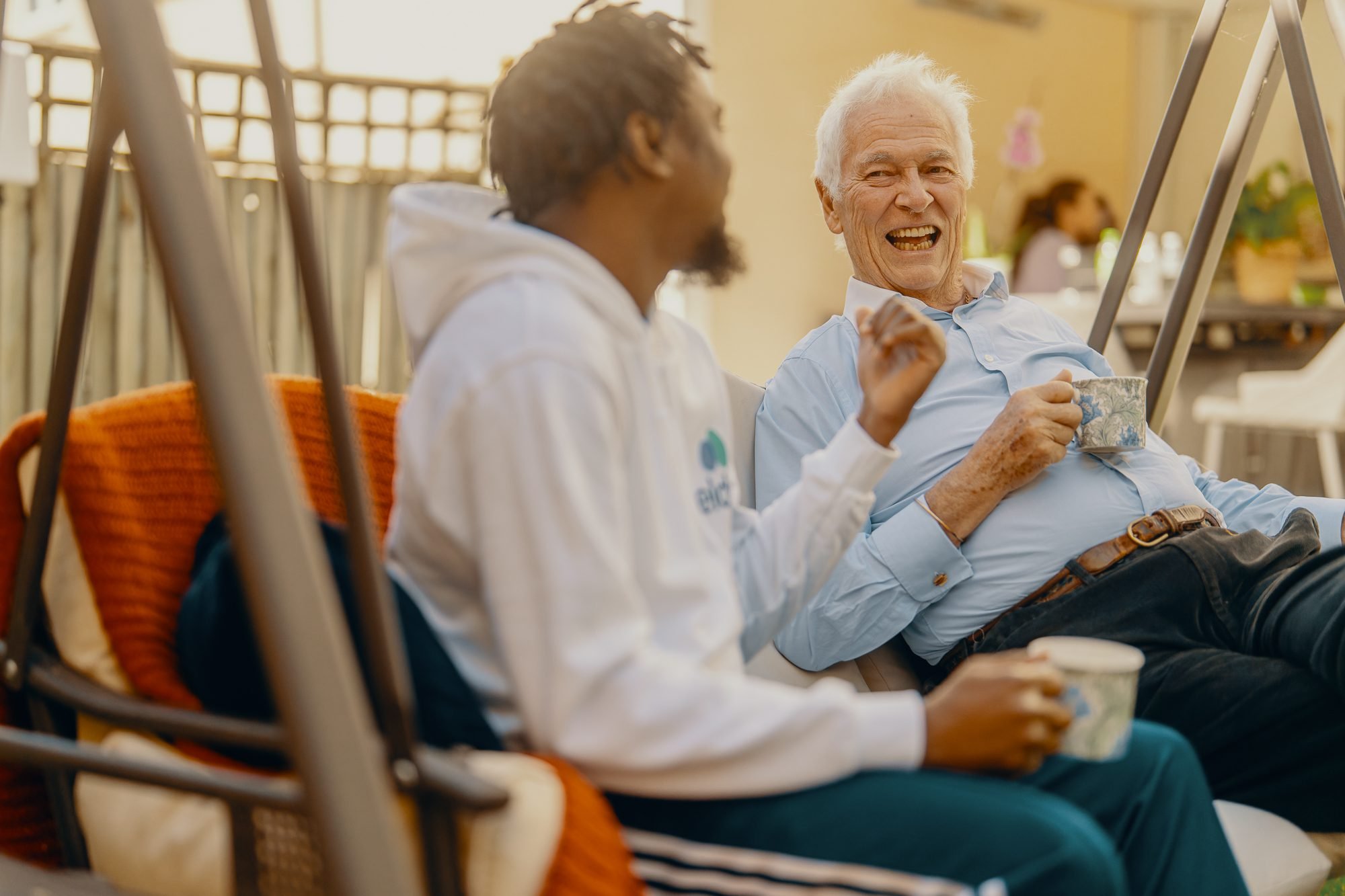 Read More About Care in Fulham
Live-in Care in London
Our professional live-in carers in London provide 24/7 home care and dementia care for the elderly and those in need. Contact us today to discover a higher standard of care with our live-in care services.
Live-in Care in Barnes
Our professional live-in carers in Barnes provide 24/7 home care and dementia care for the elderly and those in need. Contact us today to discover a higher standard of care with our live-in care services.
Live-in Care in Kensington
Our professional live-in carers in Kensington provide 24/7 home care and dementia care for the elderly. Contact us today to discover a higher standard of care based around your loved one's needs and tailored to their personality.
Eight Things to do With Older People in London
For those who care in London for an elderly family member, it can be a challenge to find suitable things to do. Here are some ideas.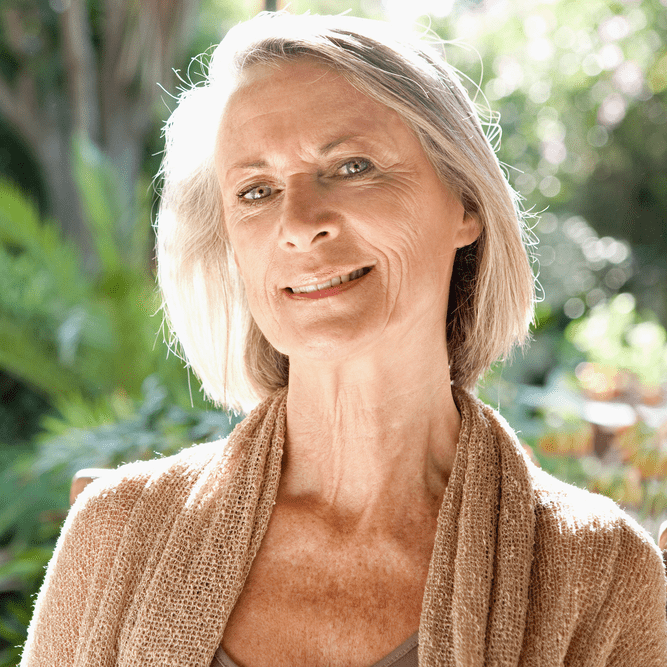 What our customers say
"Judith is absolutely lovely and you could see the fantastic relationship she has with my mum. My mum's smile nearly lit up the whole house when Judith arrived."
– Alison, Edinburgh