At Elder, we provide high-quality private
live-in care
for the elderly and those in need in Edgware.
Or call us, we are here to help
If you have a family member who has reached the stage of needing long term care but doesn't want to think about leaving the home they love, Elder live-in care can provide the alternative to residential care that you and your elderly relative need.
Why is live-in care a preferable alternative to a care home in Edgware?
Private live-in care has become increasingly popular, giving customers the peace of mind they need, knowing that their family member is being well cared for, with someone around 24/7 to ensure they are safe.
Having a dedicated one to one carer means that your relative has individual care and attention, tailored specifically to their individual needs. They also benefit from the companionship of their carer who will be around to chat or to support them to enjoy hobbies or other activities they might not be able to manage alone. You would be unlikely to find this level of support in the setting of a care home.
Being able to remain in their own home, and in the community they know well, is another advantage for your elderly relative. Their carer will help them to continue social activities in the area and to meet with friends and neighbours.
Whether your elderly family member lived in Edgware or in a nearby place such as New Barnet, Elstree or Borehamwood, Elder has live-in carers who are available to move into their home with them and supply whatever is needed, from companion care to the high level of care that might be needed if your relative is living with Alzheimer's disease or another form of dementia.
What makes Elder Edgware's best care solution?
If your family member is happy in their own home, they will probably be more physically active than they would be in a care home. Our carers are aware of how important it is for elderly people to be as active as they can and will encourage your relative to continue with activities they enjoy, such as gardening, which is known to promote good health.
People who have pets might have to be separated from them if they went into a care home and this can be a massive issue to someone who loves their dog or cat. Pet ownership is recognised to have links with health benefits such as lowered blood pressure and lower stress levels. Elder's carers will make sure that pets are looked after, exercised where necessary, and fed.
How can live-in care keep your family member as comfortable and safe as they can be?
Reaching the stage of needing long term care does not mean that an elderly person can't continue to enjoy life outside the home. Their caregiver will discuss with your relative what they enjoy doing in the area and, as far as possible, will support them to get out and about.
They may enjoy short walks in the locality or perhaps a trip out to the nearby Royal Air Force Museum. In fine weather, Canons Park, with its lovely gardens, is a good choice for a visit, perhaps ending with refreshments in the Park Cafe.
The Broadwalk shopping centre is easily accessible, and your relative will be able to safely enjoy the shops in the company of their carer. Having a dedicated one to one carer with them means that your elderly relative can make the most of their community.
If your family member has friends in the area, their caregiver will support them to keep in touch, either by accompanying them on visits or supporting them to entertain their friends in their own home.
We provide live-in care in Edgware and the surrounding areas of London
Here at Elder, we provide the highest level of live-in care throughout London with our compassionate and skilled carers.
What does live-in care involve?
Your relative's individual needs will be documented in a unique care plan that will form the basis of their care. This will include all the aspects of personal care that they need assistance or support with, as well as any domestic help they need. Your relative may need daily assistance with personal hygiene tasks such as bathing, oral hygiene and getting dressed, and their caregiver will provide this at the time they prefer and in the way they choose.
Domestic help might involve light cleaning, shopping and preparing regular meals for your relative. Their private carer will do whatever is needed to ensure they enjoy the best quality of life they can each day.
As well as practical help, your relative's carer will be around to offer emotional support and keep the older person company. If your family member's condition changes, the care plan will be updated to reflect their changed care requirements.
In addition to helping with tasks inside the home, your relative's caregiver will ensure they are able to access any health care appointments they may have, for example accompanying them to a clinic at Edgware Community Hospital or to see their GP at Parkview Surgery.
What is the cost of live-in care in Edgware?
The weekly cost of live-in care from Elder is [live-in-price] per week. This can work out considerably less expensive than a care home place, and the difference is even more marked if care is needed for a couple living together.
Why select Elder?
With Elder, you can be confident that your elderly relative's interests have been matched with the caregiver who is chosen for them, so your family member will be able to enjoy a friendly and comfortable relationship with their personal carer.
Elder's service is fully managed, so if you need support or information at any step in the process, our care support team will be there for you.
Real life story: Colin and Dulcie's story
Dulcie is 102-years-old and lives with her son Colin, his wife Mary, and her Carer Sarah. She has dementia and has had full-time live-in care for over two years.
We talk to the family about the challenges of finding the right care solution for a fiercely independent woman – and how the positive benefits of live-in care with Sarah has transformed all of their lives.
Useful Care Resources in Edgware
Provides information and advice, assessment of needs and helps people to manage their care.
Email: socialcaredirect@barnet.gov.uk
Address: North London Business Park (NLBP), Oakleigh Road South, London N11 1NP
Call: 020 8359 5000
Offers services for elderly people and their carers including advocacy, practical help and advice.
Email: info@ageukbarnet.org.uk
Address: The Ann Owens Centre, Oak Lane, London N2 8LT
Call:020 8203 5040
Offers impartial and confidential advice about people's rights and responsibilities. Also financial advice.
Address: 30 Station Rd, New Barnet EN5 1PL
Call: 0300 456 8365
Reading group for people with dementia and their carers.
Email: paulhiggins@thereader.org.uk
Address: Carlton Court, 112 Bells Hill, Barnet EN5 2SQ
Call: 07815 554713
Provides both one to one and group support for carers as well as a programme of activities.
Email: adultcarers@barnetcarers.org
Address: 3rd Floor, Global House, 303 Ballards Lane, North Finchley, London N12 8NP
Call: 020 8343 9698
Screens a weekly matinee for people aged 55 and over. Current releases feature and ticket price includes a hot drink and slice of cake.
Address: Great North Rd, New Barnet, Barnet EN5 1AB
Call: 01233 504815. 
Runs workshops for carers of those with newly diagnosed dementia. Sessions in various locations.
Email: Barnet@alzheimers.org.uk
Address: Edgware Community Hospital Burnt Oak Broadway, HA8 0AD
Call: 020 8937 7171
Get live-in care of the highest standard
Give us a call, drop us an email or simply fill out the form and one of our specialist care team will get in touch as soon as possible.
Read More About Care in Greenwich
Eight Things to do With Older People in London
For those who care in London for an elderly family member, it can be a challenge to find suitable things to do. Here are some ideas.
Live-in Care in Highgate
Our professional live-in carers in Highgate provide 24/7 home care and dementia care for the elderly and those in need. Contact us today to discover a higher standard of care with our live-in care services.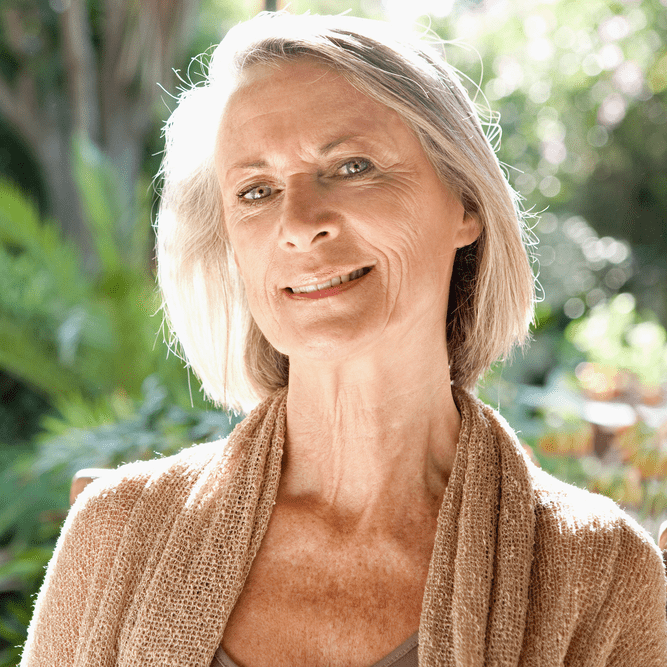 What our customers say
"Judith is absolutely lovely and you could see the fantastic relationship she has with my mum. My mum's smile nearly lit up the whole house when Judith arrived."
– Alison, Edinburgh