At Elder, we provide high-quality private
live-in care
for the elderly and those in need in London.
Or call us, we are here to help
0333 920 3648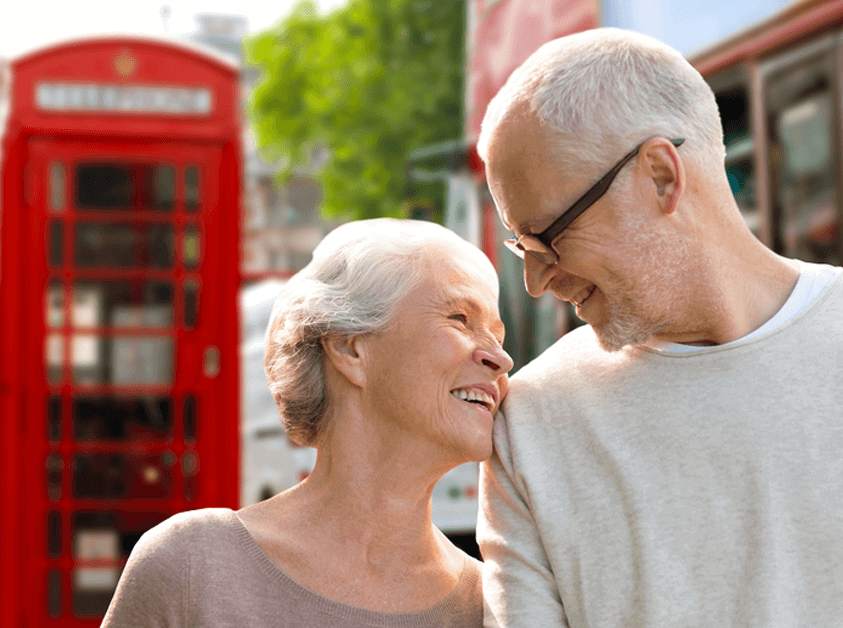 At Elder, we provide high-quality private live-in care for the elderly and those in need throughout London.
If your loved one has reached the point where they are struggling to manage day-to-day tasks at home, the time may have come for your family to consider care options and potentially find a carer in London.
The majority of older people would prefer to stay in their own homes for as long as possible, maintaining a sense of independent living and avoiding the need to downsize or move into one of the care homes in London. If your elderly relative wishes to stay in their own home, live-in care may be the best option available to them.
Elder works across the London area, providing companion care packages which enable older people to remain living in their own homes with all the help and support they need. With a tailored care package from Elder, your loved one can stay in familiar surroundings, and you'll have the peace of mind that they are receiving 24/7 care and companionship.
What is live-in care?
With a companion care package, your loved one remains in their own home, and a dedicated carer moves in to support them. Depending on their level of need, the caregiver will undertake a range of tasks to help your relative with both personal care and managing the house.
This could include helping them to get into and out of bed, to wash, dress and get to the toilet, as well as helping with light housework, gardening, shopping, laundry and cooking your loved one meals.
Many companion care workers also hold a full driving licence, so can assist your loved one in getting to and from appointments and any social events they might like to attend. This will help them to maintain an active and stimulating lifestyle for as long as possible.
If your elderly relative has pets that they are no longer able to care for alone, then most caregivers will be more than happy to offer support here too.
What are the advantages over residential care homes?
Receiving care at home in London has many advantages over a residential care home. Not only does your loved one get to remain in a familiar place, surrounded by their own possessions, but they also receive a continuity of care that is simply not available to those who live in a residential home.
Our care staff tend to work in pairs, rotating in a two-week shift pattern, which means that your loved one only ever has a familiar face around. This is particularly important for those in need of dementia care, who can become more anxious and confused when faced with communal living and multiple care workers in a home.
With this type of support, your relative gets the undivided attention of a single carer. While the staff in a care home try their best to divide their time between residents, they are often too stretched to give each the level of one-to-one care they need and deserve. With live-in care, both carer and companion spend time together and often build up a deep bond of trust and friendship.
We provide private live-in carers in Westminster, and across all London postcodes.
Looking for visiting care? 
At Elder we can support independent living in London through our Daily Care Service. Get flexible day-time support from a dedicated carer, for up to 50 hours a week.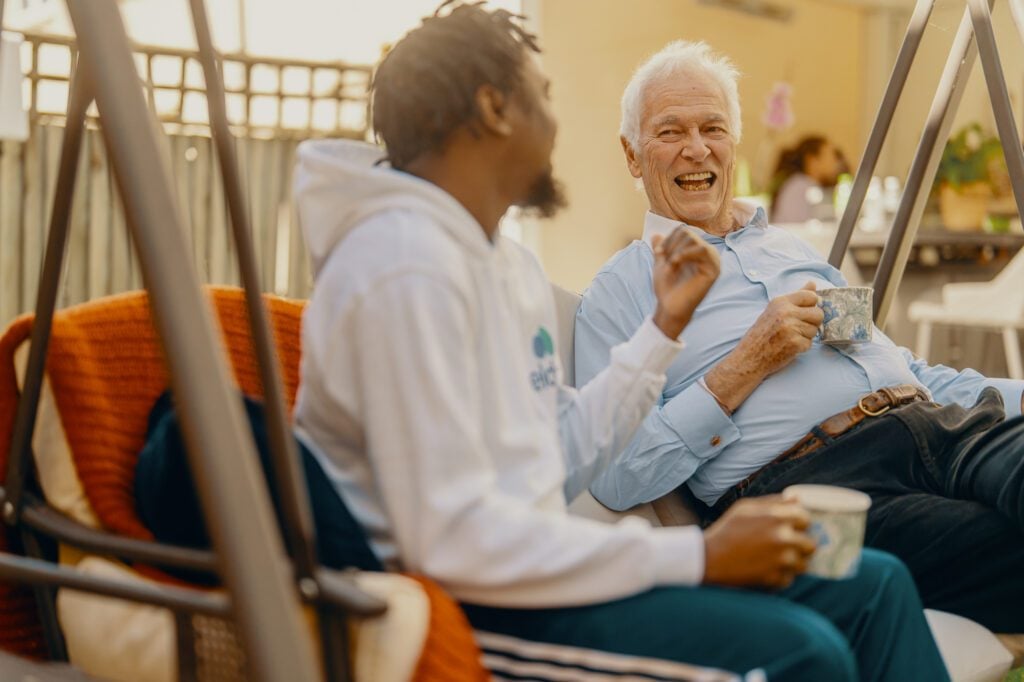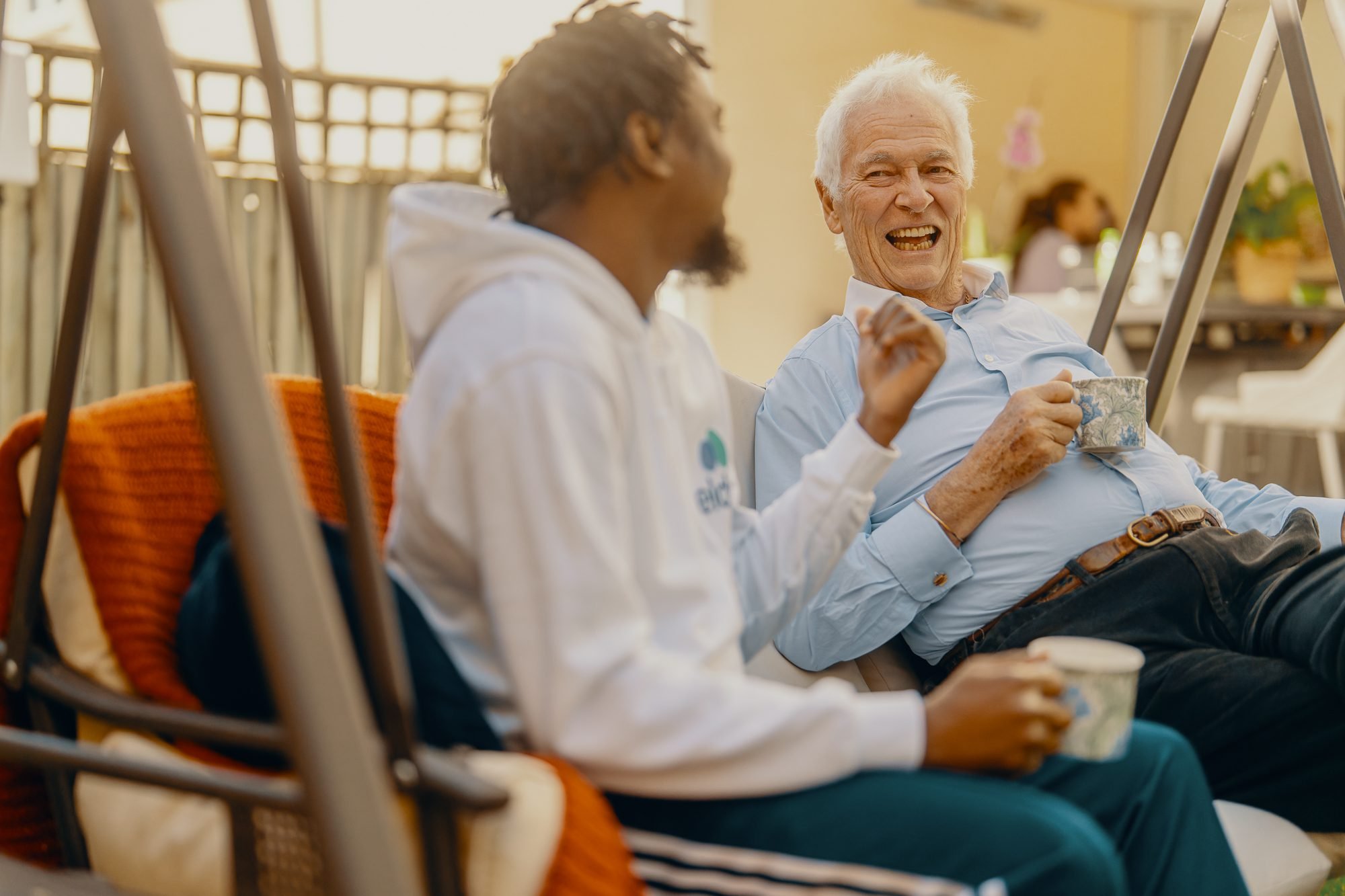 How does Elder select carers?
Elder operates a thorough recruitment process, whereby we conduct all the relevant background checks and ensure our care staff have the highest level of qualifications in elderly care. We also handle all the administrative work which goes into employing a live-in carer, so you don't have to.
Many Elder-approved carers have additional training in dementia care, Alzheimer's care or in caring for those with other conditions such as Parkinson's or Multiple Sclerosis. We always encourage our staff to broaden their training in elderly care, and our caregivers are among the most well-qualified in the industry.
Because we believe elderly care should be a personal experience, we will always try to match your loved one with a carer who shares at least some of their interests and hobbies, or who has a similar personality. This means that your loved one can enjoy the mental stimulation that comes from pursuing a hobby they've always enjoyed while helping to build the bonds of friendship between carer and care recipient.
Why Elder?
When you choose a live-in care plan from Elder, you can be confident you are getting the highest level of service available. All our care workers are specially recruited and highly qualified for the work they undertake, and our bespoke packages enable your loved one to remain living in their own home for as long as possible.
As well as a carer, your loved one also gains a companion and friend. This is particularly important as they enter a time of life when many suffer from loneliness and a sense of isolation. Knowing that your relative is receiving 24/7 care and companionship can be a comfort, especially if you can't be with them as often as you might like. With a care plan from Elder, your loved one stays independent, and you have real peace of mind.
Real life story: Colin and Dulcie's story
Dulcie is 100-years-old and lives with her son Colin, his wife Mary, and her Carer Sarah. She has dementia and has had full-time live-in care for six months. We talk to the family about the challenges of finding the right care solution for a fiercely independent woman – and how the positive benefits of live-in care with Sarah has transformed all of their lives.
Care in London: Useful Resources
Organisation providing support for the elderly and those who care for them, with a confidential advice service, a befriending service and events.
Email: general@ageuklondon.org.uk
Address: Age UK London, 6th Floor, Tavis House, 1-6 Tavistock Square, London, WC1H 9NA.
Call: 020 7820 6770
Local group offering companionship and support
Email: jess.steed@reengage.org.uk
Address: 7 Bell Yard, London, WC2A 2JR
Call: 020 7240 0630
Opportunities for people living with dementia and their carers to socialise together.
Email: info.hlclc@gmail.com
Address: Lingham Court, Stockwell, London SW9 9HF
Call: 07792145478
Assistance for older people to maintain a healthy lifestyle and independent living in later years.
Address: Golden Oldies Community Care Project, The Walworth Methodist Church, 54 Camberwell Road, London, SE5 0EN
Call: 020 7701 2999
Charity providing befriending visits, activity groups and transport for elderly people.
Email: info@linkagesouthwark.org
Address: Link Age Southwark, Dulwich Community Hospital, East Dulwich Grove, London SE22 8PT
Call: 020 8299 2623
When live-in care just isn't an option, give your loved ones the support they need with a choice of the top local care homes in London.
Get live-in care of the highest standard
Give us a call, drop us an email or simply fill out the form and one of our specialist care team will get in touch as soon
0333 920 3648
Read More About Care in London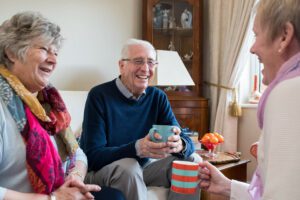 Discussing elderly care as a family We've shared our advice for overcoming disagreements when discussing care with your wider family. It's completely natural to have

Care homes in London When live-in care just isn't an option, give your loved ones the support they need with a choice of the top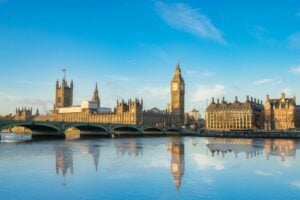 Eight Things to do With Older People in London London has a lot to offer for people of all ages – and part of good