At Elder, we provide high-quality private
live-in care
for the elderly and those in need in Watford.
Or call us, we are here to help
If your loved one now needs a more long-term care solution that provides round-the-clock care, it's a common misconception that care homes are the only available option. In fact, Elder's live-in care service can ensure that your elderly relative receives all the care they need, 24-hours a day, while remaining in their own home.
A better option for Watford residents
For many people, staying in their own home as long as possible is the ideal solution and a much-preferred option to moving to a care home, which can be an upsetting upheaval. With a live-in carer, your loved one can sleep in their own bed, surrounded by their belongings, and will be able to enjoy their local neighbourhood, maintain friendships, visit neighbours and receive visitors without being restricted to set hours as they would in a care home.
By staying in their own home, your elderly relative will also be able to stay registered with their local GP, at a local surgery they know, such as Suthergrey House or the Elms surgery, and will be able to keep their own doctor, with whom they may have had a long-standing relationship, ensuring continuity of care. This is in contrast to a care home, which may be in a different area and may require your loved one to register with a new surgery.
How live-in care in Watford works
A live-in carer stays with your elderly family member in their own home, so help is always on-hand if required, 24/7.
Two carers work together on an alternating shift pattern – with the primary carer staying for four weeks at a time, and the secondary "respite" carer filling in for a week while they have a rest (although this can vary). This allows your loved one to have the continuity they need, and to build up a great working relationship with their carer. They'll also benefit from companionship, which is something too often overlooked in a care home environment, as they are simply unable to provide a one-on-one service.
Whatever their specific needs, Elder will create a specialised care plan for your loved one that is tailored to their individual needs and preferences. This is the most the unique aspect of our service. Our care planning experts will spend time talking to you in order to build up a detailed picture of the case at hand. That's about more than establishing the professional profile required, but digging into your elderly relatives hobbies, interests and overall personality. We'll then use that information to match your loved one to their most suitable carer.
Should anything change, the care plan can be altered as necessary. Meaning you've got the reassurance you're not tied into an inflexible arrangement that may not be suitable in a few months' time.
We provide live-in care in Watford and the surrounding areas
We are committed to providing the highest level of live-in care in Watford, and our compassionate live-in carers can be with you in as little as 24 hours to provide around the clock care for your loved one.
What does an Elder live-in carer do?
If your loved one is no longer able to manage all the household chores alone then the live-in carer will be able to take over responsibility for these. For example, your elderly relative may not be able to keep on top of all the laundry and ironing that they used to be able to. In this case, the live-in carer will be able to ensure that all clothes are cleaned and other chores carried out as needed. The live-in carer will also be able to prepare highly nutritious meals if required.
Elder's live-in carers are highly trained and are able to provide all manner of personal care, such as help with washing and dressing. They also have experience with more complex care requirements –
such as those needed by people living with Alzheimer's or another form of dementia.
Days out with a live-in carer in Watford
Your elderly family member may still be at the stage in their life where they're active and wish to be able to get out and about. A live-in carer can help them to do this safely, and will help your loved one to maintain any social life already in place and perhaps even encourage any new activities that may be suitable.
Watford has plenty to offer in terms of days out, with shops to suit all tastes if your loved one would enjoy an afternoon browsing in the Harlequin centre, for example. Or perhaps your loved one would prefer a visit to the fabulous Edwardian-era Palace theatre. Footie fans, on the other hand, may still be able to make the odd match at Vicarage Road.
Of course, surrounding areas such as Rickmansworth and Chorleywood are also within reach, so if your loved one has friends in these areas, then their live-in carer will be able to accompany them to friends' houses in a taxi so that your elderly relative can still enjoy a regular catch-up.
We always encourage Elder carers to put a premium on the importance of a healthy social life.
How do we select which live-in carers we work with?
The quality of the carers available through Elder sets us apart from any other care solution in the UK. Our stringent selection process starts with ensuring the carer has at least one year care experience. After reviewing their CV, we'll invite them in for a face-to-face interview, care exam and induction to our service. Before we arrange for them to arrive at your door, we'll also either undertake a DBS check or review a recent one.
What does Elder charge?
The live-in care service from Elder starts at [live-in-price] per week, which can work out as up to 30% more affordable than the cost of a care home. Plus, unlike many are homes, we won't charge extortionate hidden fees. The only time you'll ever pay more is if there is more than one person in need of care, or it is required to make use of a carer's car.
If you would like to discuss your loved one's requirements in more detail and find out more about the service that Elder can provide please contact one of our care advisors who are available from 8am to 8pm every day to answer any queries.
Real life story: Colin and Dulcie's story
Dulcie is 102-years-old and lives with her son Colin, his wife Mary, and her Carer Sarah. She has dementia and has had full-time live-in care for over two years.
We talk to the family about the challenges of finding the right care solution for a fiercely independent woman – and how the positive benefits of live-in care with Sarah has transformed all of their lives.
Useful Care Resources in Watford
The county council's adult social services pages provide a wealth of information relating to local activities such as lunch clubs, transport help and day care support.
Address: County Hall, Pegs Lane, Hertford, SG13 8DQ
Call: 0300 123 4040
A one-stop shop for carers living in the county, which provides useful information on benefits, how to access support from the Carers Hub and carer discounts.
Email: contact@carersinherts.org.uk
Address: The Red House, 119 Fore Street, Hertford, SG14 1AX
Call: 01992 58 69 69
Local library with disabled access and a large range of audio books; it also offers classes and regular events, providing an opportunity to socialise in the local community.
Email: libraries.information@hertfordshire.gov.uk
Address: Watford Central Library, Hempstead Road, Watford, WD17 3EU
The local borough council website provides information on benefits, housing support and activities within the local community.
Address: Town Hall, Hempstead Road, Watford, WD17 3EX
Call: 01923 226400
Local branch of the nationwide charity, Age UK provides advice on emotional, practical and financial support that is available for both carers and elderly residents in the local area.
Email: info@ageukherts.org.uk
Address: Age UK Hertfordshire, 1 Silver Court, Watchmead, Welwyn Garden City, AL7 1LT
Call: 0300 345 3446
Provides specialist legal advice on benefits, housing issues, and other useful information.
Email: feedback@citizensadvice.org.uk
Address: St Mary's Churchyard, High Street, Watford, WD17 2BE
Call: 03444 111 444
Get live-in care of the highest standard
Give us a call, drop us an email or simply fill out the form and one of our specialist care team will get in touch as soon as possible.
Read More About Care in Watford
Live-in Care: The Questions You Need to Ask
If you are considering live-in elderly care for looking after a loved one, here are the questions you should ask when selecting a qualified care provider.
What Is 24-hour Live-in Home Care?
24-hour live-in home care is when a professional carer moves into your loved one's home to support them to remain there independently.
Frequently Asked Questions About Live-in Care
Elder's expert live in care advisors answer questions for hundreds of people looking for care every day.
Five Things to do with Your Elderly Parents in Bungay, Suffolk
For those who care in Bungay, Suffolk for an elderly family member, it can be a challenge to find suitable things to do. Here are some ideas.
Five Things to do With Your Elderly Parents in Stamford, Lincolnshire
For those who care in Stamford, Lincolnshire for an elderly family member, it can be a challenge to find suitable things to do. Here are some ideas.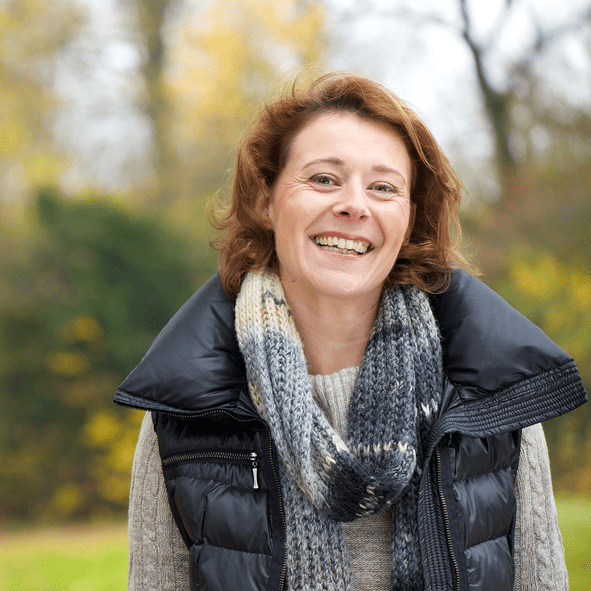 What our customers say
 "It is reassuring to know that my father is being cared for by someone who understands his needs and his dementia symptoms." –Patricia, Norwich