Live-in Care in St Albans
At Elder, we provide high-quality private
live-in care
for the elderly and those in need in St Albans.
Or call us, we are here to help
Why is live-in care in St Albans the best care solution?
If your loved one is no longer able to live independently and now needs support and someone to support them twenty-four hours a day, there is no need to assume they now need to go into a care home.
Live-in care is an increasingly popular option which, as well as giving the older person a much better quality of life, can also be cost effective.
The majority of older people say that they would prefer to remain in their own homes when they need care and support, and Elder can enable them to do this.
Enabling your loved one to stay in their own home surrounded by their familiar possessions and close to friends and family is an option that prevents the upheaval of moving into residential care.
What does a live-in carer do?
An individual care plan will be created, detailing all the areas where your loved one needs support. This can include things like personal care, assistance with washing and dressing, help with their mobility and any other areas where they need physical assistance.
A live-in carer will also carry out tasks that your loved one would like them to do. They can prepare meals, take care of the laundry and keep the house clean. Also, If your loved one has pets that they are no longer able to care for properly, the carer can also help with this.
In addition to helping in the house, a live-in carer will also escort your loved one out to appointments, social activities or for trips, depending on what is needed. If your loved one has a car you could ensure that appropriate insurance cover is in place and the carer could drive the older person about.
We provide live-in care in St Albans and the surrounding areas
We're committed to providing the highest level of live-in care through our compassionate and skilled carers in and around St Albans.The unique cathedral city has many interesting places to visit. A live-in carer would be able to escort your loved one to many attractions such as the historic Cathedral. In addition to viewing the architecture and historical artifacts of the cathedral, your loved one could enjoy a light meal in the highly-recommended Abbot's Kitchen. There are also various events held here that your loved one may enjoy. That's the freedom that comes with home care from Elder.
Live-in care provides the perfect care solution. There are none of the downsides of having to move your elderly relative into a care home. They don't have to wave goodbye to the cherished family home, and all the memories they've shared with friends and family there over the years. They don't have to let go of their cherished possessions. They can keep their adoring pets. They can eat the meals they want to eat.
All this time, your loved one is able to enjoy the reassurance of knowing there's an expert home carer living in the spare room on-hand to support them with 24-hour care. With live-in care, your loved one is able to live the life they love, while getting the care they need.
How do you pay for live-in care with Elder?
The whole journey of finding care is filled with stress and confusion. Paying for care is often one of the most complex parts of the full journey. Here at Elder, we go to great lengths to make it as simple as possible.
That starts with how we price our live-in care in St Albans. Standard live-in care with Elder is £1225 per week. There are no hidden costs, and you're free to add additional extras only if you want them, so you can plan your budget with confidence.
If you have property, we can help you release equity from your home. If you're not able to fund the cost of care yourself, our team of expert live-in care advisors are able to help you understand what funding is available to you from your local authority. However you're looking to fund your home care, we'll do our best to make it as straightforward as possible.
What's more, even though you get great advice and a competitive price. It doesn't come at the expense of our carers. With Elder, you pay less. Your Elder carer gets paid more. It's not only because it's clearly the right thing to do. We think happy carers are better carers. And we want you to get the best possible live-in care.
Why choose Elder?
Elder has live-in carers available in St Albans and surrounding areas of Hertfordshire such as Harpenden, Redbourn and Little Munden. We are passionate about providing the highest standards of one-to-one elderly care.
Those standards start with our unique matching process. There's no other care company able to match to the same level of detail. Of course, during your care consultation, our expert advisors will ask all the obvious questions surrounding medical condition and mobility.
But that's not where our interest ends. To get the perfect match between your elderly relative and live-in carer, we go a few steps further. We want to know about your loved one's raison d'etre. What gets them out of bed in the morning. What they love. What they dislike. We build up an intricate picture of their personality and preferences. It's only once we really understand your case that we use the power of our technology to character-match your loved one to a live-in carer.
Our matching software is so accurate often many of our live-in care recipients and home carers become close friends. However, we know things don't always go to plan. So, if there are any problems, we'll get on the case straight away. We're able to turn around care plans in just 48 hours if needed. All you have to do is call.
That's the same throughout your journey with us. That's what really sets us apart. Whether it's on our site, or down the phone line, we're on-hand to help you with any query you may have.
This is expertly guided live-in care in St Albans. This is better home care. Care that feels like family.
Real life story: Colin and Dulcie's story
Dulcie is 102-years-old and lives with her son Colin, his wife Mary, and her Carer Sarah. She has dementia and has had full-time live-in care for over two years.
We talk to the family about the challenges of finding the right care solution for a fiercely independent woman – and how the positive benefits of live-in care with Sarah has transformed all of their lives.
Care in St Albans: Useful Resources
Lunch clubs for elderly people. Providing a sociable environment with a hot lunch as well as activities such as exercises.
Email: info@ageconcernstalbans.org.uk
Address: 1a, Hall Place Close, St Albans, Hertfordshire, AL1 3SD
Call: 01727 856741
Provides support for unpaid carers and those they care for in North Hertfordshire. Arranges breaks for carers and runs carers' cafes throughout the area.
Email: info@crossroadshn.org.uk
Address: Suite 5, Intech House, Wilbury Way, Hitchin,Herts, SG4 0TW
Call: 01462 455578
Local hubs offer practical and emotional support to carers in the area. Monthly meetings with a variety of activities. One to one appointments with a support advisor can be booked.
Email: contact@carersinherts.org.uk
Address: The Red House, 119 Fore Street Hertford Hertfordshire SG14 1AX
Call: 01992 58 69 69
Can provide practical help for elderly people who have no one else to call on for help.
Email: admin@sagns.org
Call: 01727 830 713
Offer individual and group activities tailored to the individual's interests.
Email info@hertsindependentliving.org
Address: Hertfordshire Independent Living Service, Unit 16, Green Lane One, Blackhorse Road, Letchworth, SG6 1HB
Call: 0330 2000 103
Read More About Care in St Albans
Live-in Care in Hertfordshire
Our professional live-in carers in Hertfordshire provide 24/7 home care and dementia care for the elderly and those in need. Contact us today to discover a higher standard of care with our live-in care services.
Five Things to do with your Elderly Parents in St Albans, Hertfordshire
For those who care in St Albans, Hertfordshire for an elderly family member, it can be a challenge to find suitable things to do. Here are some ideas.
How Can Live-in Home Care Help with Stroke Recovery?
If your loved one is recovering from a stroke, you should consider how live-in care could help.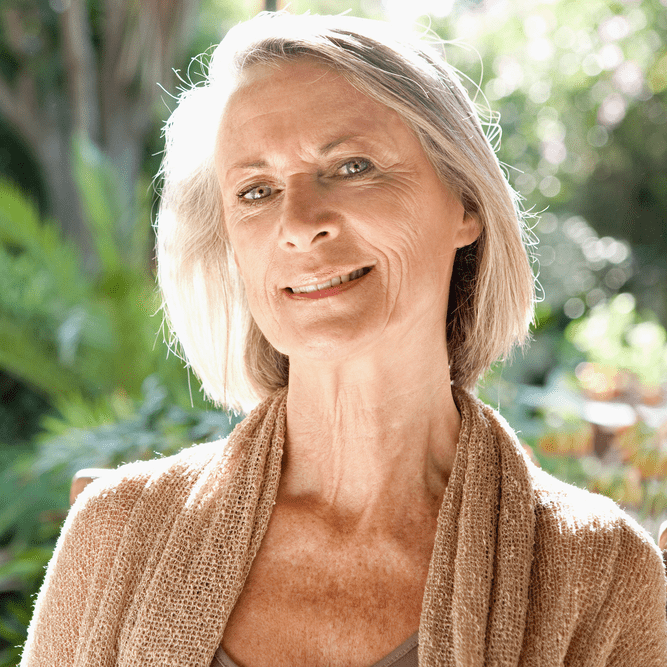 What our customers say
"Judith is absolutely lovely and you could see the fantastic relationship she has with my mum. My mum's smile nearly lit up the whole house when Judith arrived."
– Alison, Edinburgh