Live-in Care in Rickmansworth
At Elder, we provide high-quality private
live-in care
for the elderly and those in need in Rickmansworth.
Or call us, we are here to help
What is live-in care?
At Elder, we provide professional and compassionate live-in carers for your elderly loved one in Rickmansworth, giving you the complete peace of mind that you deserve.
Elder provides live-in care for the elderly in the comfort of their own homes. Such support provides a practical and kinder alternative to residential care, avoiding the unnecessary stress and upheaval that a move into a care home can cause.
There is no need for your loved one to go through their much-loved possessions, choosing what to keep and what to part with, as they would have to do with a move to a residential care home with limited space. Thanks to our elderly care-at-home packages, your loved one can hold onto their much-loved treasures and mementoes.
Elder provide care across Hertfordshire. For more information, click here.
Who can benefit from a live-in carer?
We can supply experienced and capable caregivers to any elderly person in Rickmansworth in need of an extra pair of hands around the home. Some of our care recipients require a short period of assistance, perhaps after surgery, for example, providing help with cleaning, shopping, cooking and medication.
In many cases, where an elderly loved one resides at home with you, a live-in carer provides companion care throughout the day while you are at work. Some families use our services when they go on holiday, to provide a short period of respite care without interrupting the daily routine.
In most cases, the home care specialist moves into your loved one's home on a permanent basis, offering help and support day and night, as required. Their caregiver can do as little or as much as your loved one wants. For example, if they love cooking, their carer will happily take a backseat at meal times and step in with chores they do not wish to participate in, i.e. washing and ironing.
What are the benefits of care in the home?
Your loved one may have spent many happy years living an independent life in their own home. They will have built up friendships with neighbours and other people in and around Rickmansworth and may be reluctant to move into the unfamiliarity of residential care.
Many of our care recipients have gardens that they have tended for many years, so the thought of having to give this up by moving to a care home can be very upsetting for them. Gardening is great for older people, with proven health and therapeutic benefits, so should be not be discouraged as they continue to age.
In many cases, we find that elderly people have much-loved pets with whom, of course, they do not wish to part. Elderly people with pets have been found to be more active, cope better with stress and have better overall health and significantly lower blood pressure, than their contemporaries without pets.
Most care homes do not allow pets, meaning that leaving their pets behind is the only option, which along with being detrimental to their health, can be very distressing and upsetting.
By employing a caregiver to move into your loved one's home, you will find that they can continue with their lifestyle, which has a profound impact on their wellbeing.
Being among their own much-loved possessions, pets and friends and family in familiar surroundings allows them to maintain a level of independent living, but with the comfort that someone is on hand 24/7 whenever help is needed.
We provide live-in care in Rickmansworth and the surrounding areas
At Elder we are committed to providing the highest level of live-in care through our compassionate and skilled carers in and around Rickmansworth.
What does a live-in carer do?
Unlike traditional methods of care, we carefully match the caregiver to the care recipient. We take into account your loved one's personality, hobbies and interests, and we endeavour to place a carer who will be compatible. We find that this allows the carer to blend seamlessly into the home without causing any disruption, and guarantees that a strong friendship will blossom.
Your loved one's live-in carer will do as much, or as little, as required, and be guided by you and your relative as to the help and assistance needed. This could be anything from support with housework, shopping, outings and meal preparation, through to personal care such as help with bathing and dressing.
The caregiver makes sure that prescriptions are ordered and collected, and ensures that your loved one takes their medications as directed by their medical advisers. They will arrange hospital appointments, and accompany your relative to wherever they need or want to go.
There are plenty of things for your loved one to see and do in Rickmansworth, such as visiting Colne Valley regional park; a tranquil, wooded wildlife area where they can enjoy walks along lakes & rivers with their live-in carer. They can also be at one with nature with some birdwatching at Rickmansworth Aquadrome.
If your loved one is into history, they have the famous 16th century 'Milton's Cottage' on their doorstep, along with the award-winning Chiltern Open Air Museum, with a 45-acre site to explore. There are over 30 rescued historic buildings on display, including an Iron Age House, 1940s prefab and Victorian earth cottage. You can, therefore, rest assured that your loved one is living life to the full while receiving the best care and companion support available.
If your loved one requires dementia care, Elder has qualified and experienced carers that are able to look after them, regardless of how advanced their condition is. At Elder, we provide highly trained staff who can cope with the extra demands that dementia and Alzheimer's can place on them. They understand the need to keep a careful watch on your loved one to ensure that they are safe and secure.
Knowing that your loved one is safe, comfortable, well-nourished and in good hands provides peace of mind for the whole family. It means that you can relax and enjoy their company, without worrying about the future. Elder's care plans are flexible, so can be changed at any time to suit your loved one's changing needs.
We are always happy to discuss your individual requirements for care in the home, so contact us for a no-obligation chat, and discover the difference that Elder care could make for you, your family and your loved one.
Real life story: Colin and Dulcie's story
Dulcie is 102-years-old and lives with her son Colin, his wife Mary, and her Carer Sarah. She has dementia and has had full-time live-in care for over two years.
We talk to the family about the challenges of finding the right care solution for a fiercely independent woman – and how the positive benefits of live-in care with Sarah has transformed all of their lives.
Useful Care Resources in Rickmansworth
The Rickmansworth Carers Support Hub meeting takes place on the third Monday of each month at 10.30am.
Email: alex.daar@carersinherts.org.uk
Address: Chorleywood and Rickmansworth Carers Support Hub, Christ Church Chorleywood, The Common, Rickmansworth Road, Chorleywood, WD3 5SG
Call: 01992 58 69 69
At Age UK Hertfordshire, you can find a wealth of information, advice and support for older people in the region.
Email: info@ageukherts.org.uk
Address: Age UK Hertfordshire, 1 Silver Court, Watchmead, Welwyn Garden City, AL7 1LT
Call: 0300 345 3446
Chalmers Court offers a wide range of daily activities, events and entertainment for people with dementia.
Email: daycentre.rickmansworth@ageukherts.org.uk
Address: Chalmers Court, Scots Hill, Croxley Green, Rickmansworth, WD3 3AB
Call: 01923 774328
The regular Friday lunch club at Bennetts End Community Centre provides people over 60 with a great opportunity to socialise, while enjoying a delicious two-course meal.
Email: benacc@btconnect.com
Address: Bennetts End Community Centre, Gatecroft, Bennetts End, Hemel Hempstead, HP3 9LZ
Call: 01442 395353
A source of useful information, including sections on financial advice.
Address: Apsley Campus, Brindley Way, Hemel Hempstead, HP3 9BF
Call: 0300 123 4040
Get live-in care of the highest standard
Give us a call, drop us an email or simply fill out the form and one of our specialist care team will get in touch as soon as possible.
Read More About Care in Rickmansworth
Eight Things to do With Your Ageing Parents in Hertfordshire
For those who care in Hertfordshire for an elderly family member, it can be a challenge to find suitable things to do. Here are some ideas.
Five Things to do with your Elderly Parents in St Albans, Hertfordshire
For those who care in St Albans, Hertfordshire for an elderly family member, it can be a challenge to find suitable things to do. Here are some ideas.
How Can I Pay for Home Help?
Your local authority will carry out various assessments to establish if you're entitled to any grants or funds.
Five Reasons a Loved One Might Need Home Help
There are countless benefits to getting home help for your elderly relative aside from allowing them to retain a sense of independence.
How Do I Choose the Right Home Help?
It's important to understand the different types of home help available before deciding on the type that your loved one needs.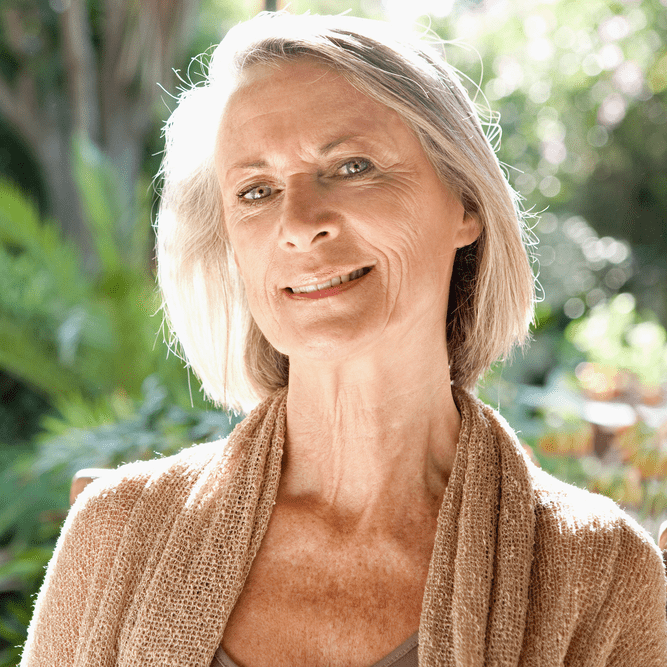 What our customers say
"Judith is absolutely lovely and you could see the fantastic relationship she has with my mum. My mum's smile nearly lit up the whole house when Judith arrived."
– Alison, Edinburgh