Live-in Care in Huntingdonshire
At Elder, we provide high-quality private
live-in care
for the elderly and those in need in Huntingdonshire.
Or call us, we are here to help
When asked, the vast majority of elderly people would prefer to remain within their own family homes, rather than move into residential care. If you are concerned that your loved one is not coping well with day-to-day tasks at home and could benefit from some form of elderly care, then a live-in care package from Elder could be the solution. Elder operates right across the Huntingdonshire region, serving Huntingdon itself, as well as Godmanchester, Ramsey, St Neots and much further afield.
How does live-in care work?
Many older people are reluctant to leave their own homes and move into a care home, which can entail lots of upset and stress as they are parted from treasured possessions and separated from the friends, pets, and community they love. With a live-in care plan, your loved one is joined in their home by a dedicated carer, who can assist in a range of domestic and personal tasks, enabling them to remain in familiar surroundings and maintain a sense of independence.
Live-in care workers can help out with a range of tasks, offering as little or as much assistance as required and requested by your loved one. They may, for instance, include carrying out the shopping and cooking, undertaking light housework or gardening and helping to look after pets. Should your loved one need help with personal care tasks, their carer might also assist them in getting to the toilet, washing, dressing and getting into or out of bed.
What else do carers do?
Elder believes that when an individual reaches the stage of life where they need care, this shouldn't mean that they're housebound. Our carers will discuss with your loved one what they like to do nearby and, depending on your loved one's situation, accompany them on short walks or excursions to garden centres, for example.
Elder will always try to match your relative with a carer who shares at least some of their interests and pastimes, meaning there is common ground between them, and they can enjoy a range of stimulating activities together. Carers will always be happy to organise fun days out, perhaps to nearby attractions such as Houghton Mill, the Cromwell Museum or even for a day at Huntingdon Races.
If you'd like to ensure the carer to drive your loved one's car, their carer might also take them to and from social events, such as the Huntingdonshire Health Walks which run at Huntingdon or Yaxley, or to appointments at the North West Anglia Foundation Trust. Shopping excursions might also be arranged, perhaps to the popular Stukeley Road Retail Park.
We provide live-in care in Huntington and across the East of England
If you're searching for a full-time care solution for someone you love, we can help. Wherever you live in the Huntingdonshire.
What are the advantages over residential care?
Huntingdonshire undoubtedly has some excellent residential homes, but the level of care they provide can never match that of a one-to-one live-in care package. With a dedicated carer, your loved one gets dedicated care throughout the day and night, enjoying all the companionship and support they need to maintain a healthy, happy and active lifestyle for as long as possible.
A live-in care package ultimately means that your loved one retains their independence and freedom of choice, with full say over what, when and where they eat their meals, when they get up and go to bed and how they spend their free time – choices those in care homes simply cannot make.
How much does live-in care in Huntingdonshire cost?
Live-in care in Huntingdonshire costs less than a residential home. Care homes can be up to 30% more expensive and even more so if it is a couple requiring care.
Standard live-in care with Elder is [live-in-price] per week. There are no hidden costs, and you're free to add additional extras only if you want them, so you can plan your budget with confidence.
Why choose Elder?
Elder take later life care very seriously. We know it can have a bad reputation and we wish to turn that perception around.
Our main priority, at all times, is that those requiring care are given the correct support and the confidence in their caregivers to remain as independent and fulfilled in care as they would without it.
That is why we source only the most experienced and professional carers and take the time to match them with the most similar care recipients. Our caregivers adapt around an already established routine, they don't try to change it in any way but where help is required.
Elders care support team are also on hand throughout the process in case you have any concerns or questions. They would be delighted to assist you in discussing your situation with no obligation.
Contact us today to have a chat if you require any more information.
Real life story: Colin and Dulcie's story
Dulcie is 102-years-old and lives with her son Colin, his wife Mary, and her Carer Sarah. She has dementia and has had full-time live-in care for over two years.
We talk to the family about the challenges of finding the right care solution for a fiercely independent woman – and how the positive benefits of live-in care with Sarah has transformed all of their lives.
Local resources for carers in Huntingdonshire
A network partner of the Carers Trust, this organisation offers practical services and support for family carers, including support groups and respite breaks.
– Email: hello@carerstrustcpn.org
– Address: Unit 4, Meadow Park, Meadow Lane, St Ives, PE27 4LG
– Call: 0345 241 0954
Local services offered by the national charity, providing help and support to people living with Alzheimer's and their carers.
– Address: Room 73, New Town Centre Nursery Road, Huntingdon, PE29 3RJ
– Call: 01480 415235
Offering services and information for carers in the Cambridgeshire area.
– Email: care@carerstrustcambridgeshire.org
– Address: Scott House, 5 George Street, Huntingdon, PE29 3AD
– Call: 0345 045 5200
A Cambridgeshire and Peterborough NHS Foundation Trust service, offering a buddy service to support people caring for others who are living with dementia.
– Address: The New Cottages, Princess of Wales Hospital, Lynn Road, Ely, CB6 1DN
– Call: 01353 652092
Working closely with the local primary care teams to offer assessment, treatment and support for older people living with mental health needs, including dementia, anxiety and depression.
– Address: Older People's Mental Health, New Town Centre Nursery Road, Huntingdon, PE29 3RJ
– Call: 01480 415364
Offering carers assessments for the local authority for carers of adults with mental ill health, when the person being cared for is not supported by the CPFT.
– Email: Pauline.Mansfield@makingspace.co.uk
– Call: 01480 211 006/07738 148 277
Get live-in care of the highest standard
Give us a call, drop us an email or simply fill out the form and one of our specialist care team will get in touch as soon as possible.
Read More About Care in Huntingdonshire
Live-in Care in Peterborough
Our professional live-in carers in Peterborough provide 24/7 home care and dementia care for the elderly and those in need. Contact us today to discover a higher standard of care with our live-in care services.
Martin Hyde, Professor of Gerontology, Provides Insight into How the Idea of Retirement is Changing
We talk to Martin Hyde about his research on ageing, how the idea of retirement is changing, the impact of an ageing workforce and whether it is even healthy to retire at all.
Dementia Care: How Penny Garner's SPECAL Method Promotes Wellbeing
Penny Garner's observations of her mother and the way she processed and linked information become the basis for the development of the SPECAL method – a person-centered method of managing dementia and promoting wellbeing.
Dhruv Sharma: Mitigating Later Life Loneliness Through Radical Innovation u0026 Digital Technologies
We talk to Dhruv Sharma, Senior Innovation Associate at the Newcastle University's National Innovation Centre for Ageing about his research into mitigating later life loneliness and social isolation through radical innovation and digital technologies.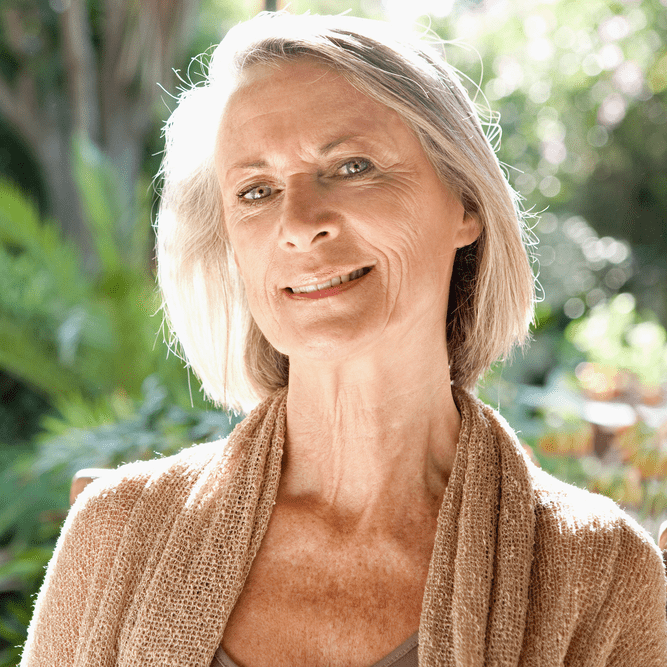 What our customers say
"Judith is absolutely lovely and you could see the fantastic relationship she has with my mum. My mum's smile nearly lit up the whole house when Judith arrived."
– Alison, Edinburgh